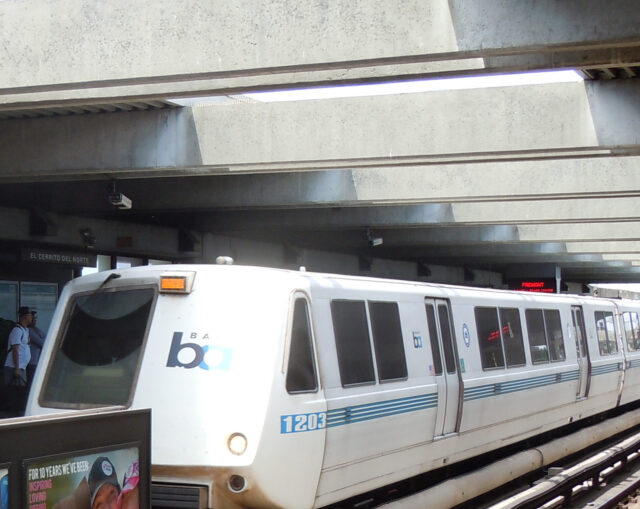 BART service at Rockridge Station was temporarily halted after a passenger ended up on the track of an oncoming train and was run over Tuesday night.
The man, described by witnesses as a middle-aged white male, was transported to the hospital after Oakland firefighters freed him from the underside of a Pittsburg/ Bay Point-bound train shortly after 10 p.m.
The station was temporarily closed while rescue crews de-energized power to the electric third rail and went underneath the rail cars to extricate the passenger, according to the Oakland Fire Department.
The man was rushed to a local hospital after he was brought from beneath the train, witnesses said.
His condition was not immediately released. The incident caused major delays on the Pittsburg/ Bay Point line through the station after the transit agency single-tracked trains through the unobstructed side of the station.
Rockridge BART Station was reopened at 11 p.m. Why the man ended up on the tracks was still under investigation by BART Police.