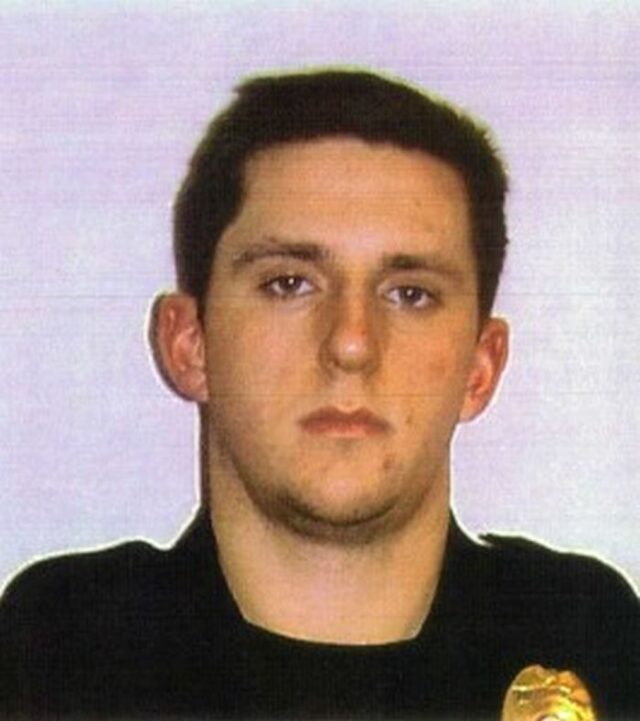 (6/13) — UPDATE 0720 PDT — LOS ANGELES — Johannes Mehserle, the former Bay Area Rapid Transit Police officer who was caught on video shooting and killing an unarmed train passenger, was released from the Los Angeles County Men's Jail early Monday morning.
Mehserle left the Downtown Los Angeles facility after serving 11 months behind bars for an involuntary manslaughter conviction for the killing of Hayward resident Oscar Grant.

Cephus Johnson, Grant's uncle, told the Beat that he received a phone call at 12:24 a.m. from the California Department of Corrections and Rehabilitation notifying him that Mehserle was no longer in custody.
Inmate information from the Los Angeles County Sheriff's Department website recorded that Mehserle was released at 12:01 a.m. Monday.
A Los Angeles judge ordered that Mehserle be released from jail on Monday, saying that he had served enough time for the charge that a Los Angeles jury convicted him of in June 2010.
Including the 25 days between Mehserle's arrest on January 13, 2009, and his release on bail on February 6, 2009, Mehserle has spent 365 days in jail, according to Judge Robert Perry. Since Mehserle has earned 366 days worth of good conduct credits as of Sunday, the "defendant must be released" on Monday, Perry said.
Mehserle was convicted by a Los Angeles jury in July 2010 of involuntary manslaughter for the New Year's Day 2009 shooting of BART passenger Oscar Grant at the Fruitvale BART station, but acquitted of murder, the most serious charge he faced. He was sentenced in November to two years in prison — the minimum sentence for his conviction.
The early release angered members of Grant's family and others, who protested Mehserle's release at two rallies held at the site of the shooting and in front of Oakland City Hall Sunday evening.
"Mehserle definitely did not serve enough time," said Dominic Nicholas, an Oakland resident who attended the rallies. "He took a life, he should have served life. If we let things slide they're just going to keep happening."
A series of protests organized in response to key events in the high-profile case turned violent after vandals struck numerous Oakland businesses and destroyed hundreds of thousands of dollars in private property.
The case made national news because of the widely disseminated videos showing Mehserle firing a shot into Grant's back, killing him. Community members in Oakland said the shooting was racially motivated and drew comparisons between the videotaped Los Angeles Police beating of Rodney King by several white police officers.
Mehserle is white, while Grant was black.
"This is a white police officer who actually murdered a black man," Johnson told reporters outside of the jail after Mehserle's release. "He was not held accountable."
Johnson called Mehserle's release a "travesty to our criminal justice system," and complained that the Grant family had repeatedly been given delayed or inaccurate information about Mehserle's release date.
Mehserle's defense contended during a historic trial in Los Angeles — where the case was moved because of the intense publicity in Northern California — that the shooting was a mistake. Mehserle had intended to use his Taser gun against Grant, but mistakenly drew his pistol, the defense argued.
Asked by reporters what his future may hold, Mehserle's attorney Michael Rains said the former peace officer was eager to be reunited with his girlfriend and young son who was born within days of the shooting.
Then, Rains said, Mehserle would "fade into oblivion."