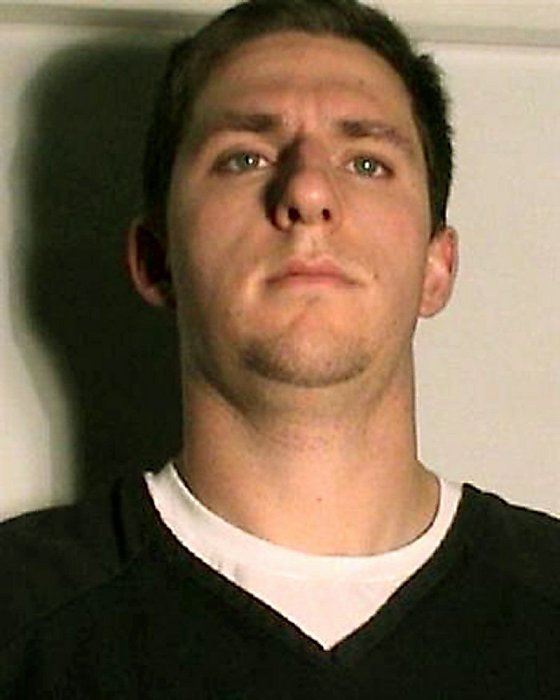 (7/8) — UPDATED 19:31 PDT — LOS ANGELES — Johannes Mehserle, the former BART Police Officer who shot and killed unarmed passenger Oscar Grant on January 1, 2009 at the Fruitvale BART station in Oakland, has been found guilty of involuntary manslaughter by a Los Angeles jury.
The jury found Mehserle not guilty of the most serious charge he faced: murder. The verdict means Mehserle will face from five to 14 years in state prison for Grant's death.
The verdict was read just after 4 p.m. inside a Downtown Los Angeles courtroom where friends and family of both Mehserle and Grant packed the audience to hear the announcement.
A jury of eight women and four men deliberated behind closed doors and under intense security, eventually deciding to convict Mehserle of involuntary manslaughter. The jury also found that Mehserle personally used a firearm during the crime, a finding which could add three, four, or ten years to the standard involuntary manslaughter penalty of two, three, or four years.
Mehserle was taken into custody and led away in handcuffs after the verdict was read shortly after 4 p.m. today, over the objections of his defense attorney Michael Rains, who argued that Mehserle did not pose a flight risk.
Grant's mother Wanda Johnson reacted angrily to the verdict in court, and cried briefly afterwards.
"We as a family have been slapped in the face by this system that has denied us a right to justice," said Grant's uncle Cephus Johnson.
Grant family attorney John Burris was also disappointed by the verdict.
"The verdict is not a true representation of what happened to Oscar Grant that night," Burris said during a news conference after the announcement. "The jury seemed to be very dismissive of the  murder two charge."
Prosecutors had argued that Mehserle intentionally used his gun to kill Grant in the early morning hours of New Year's Day 2009.
He "chose to ignore everything he was ever taught about being a police officer," Stein told the jury during closing arguments on July 1. He "was letting his emotions and aggression take over […] He lost all control."
Mehserle's defense attorney Michael Rains contended that the shooting was an accident — that Mehserle used his firearm to shoot Grant when the former officer intended to shock him with a Taser.
"There's nothing that suggests an intent to kill," Rains said during his closing argument.
He called the shooting "an unfortunate accident."
The murder trial was moved from Alameda County to Los Angeles because of the intense publicity surrounding it. The incident touched off racial tension and inflamed relations between minority communities and law enforcement throughout Oakland and the Bay Area.
Grant was black; Mehserle was white.
Grant family attorney John Burris said he was "extremely disappointed" with the verdict, but said it was better than no verdict at all.
MORE TO COME.