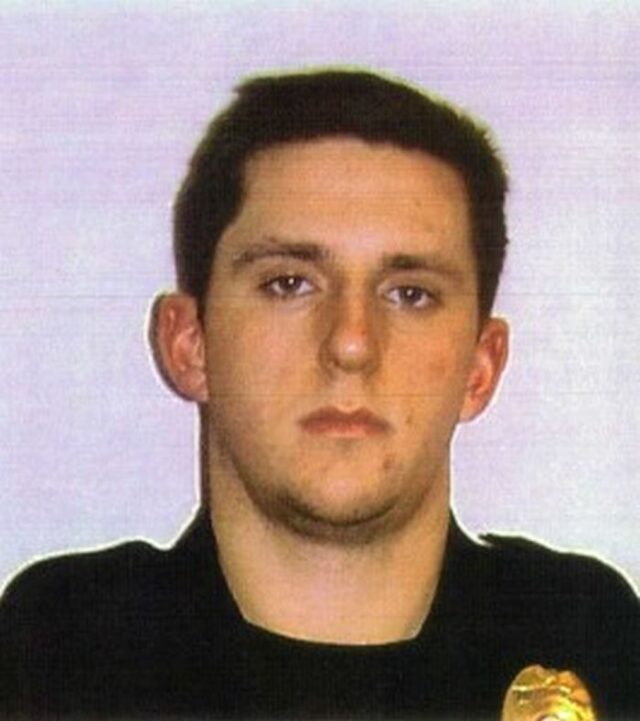 A Los Angeles County Superior Court judge has ordered that former BART Police Officer Johannes Mehserle, convicted of involuntary manslaughter in the shooting of Oscar Grant New Year's Day 2009, be released Monday, after serving just over 11 months of his two-year sentence.
"As of June 13, 2011, the defendant's mandated custody credits will be equal to or exceed the sentence imposed," Judge Robert Perry wrote in his order, posted to the court's website Friday. "It is hereby ordered that defendant Johannes Mehserle be released from custody on Monday, June 13, 2011."
A court hearing scheduled for Monday in Los Angeles, at which Mehserle's release was expected to have been discussed, has been canceled.
Perry's order confirms earlier reports from the family of Oscar Grant that Mehserle was due for release Monday.
Including the 25 days between Mehserle's arrest on January 13, 2009, and his release on bail on February 6, 2009, Mehserle has spent 365 days in jail, according to Perry. Since Mehserle will have earned 366 days worth of good conduct credits as of Sunday, "defendant must be released" on Monday, Perry said.
Mehserle was convicted by a Los Angeles jury in July 2010 of involuntary manslaughter for the New Year's Day 2009 shooting of BART passenger Oscar Grant at the Fruitvale BART station, but acquitted of murder, the most serious charge he faced. He was sentenced in November to two years in prison — the minimum sentence for his conviction.
Grant family attorney John Burris said after the sentencing hearing that the minimum sentence sent a message that "Oscar Grant's life is not worth very much," and uncle Cephus Johnson said "it's a racist criminal justice system."