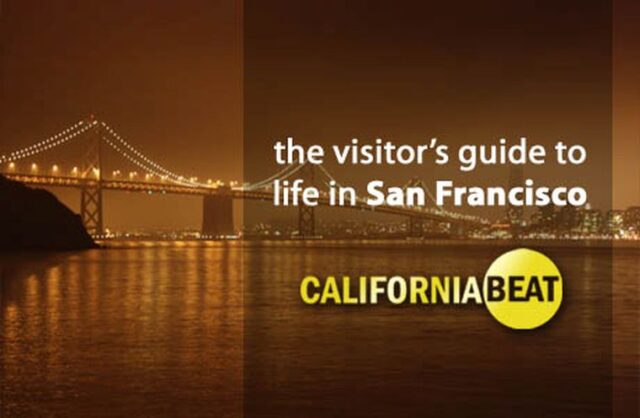 Aside from the famed Cable Cars, Fisherman's Wharf and Golden Gate Bridge, there are countless other destinations for visitors who come to San Francisco. This is an insider's guide to the city, its quirky politics and some "Only in San Francisco" sights that you won't hear your hotel concierge recommend. We've compiled our best San Francisco stories on this page to give you recommendations and tips that will make your stay in the City by the Bay all the more memorable.

Question: Where's the best place to photograph the Golden Gate Bridge?
Answer: There are plenty of places to shoot the iconic bridge. For a shot with the San Francisco skyline in the background, we recommend heading over to the Marin County side and photographing the bridge from the Battery Spencer side. For a scenic shot of the underside of the bridge, head towards Fort Point, the former military installation that stands at the foot of the bridge on the San Francisco side.
And check out our posting: Where are the five best spots to photograph the Golden Gate Bridge?
Question: Does it really cost $5 per person to ride a Cable Car?
Answer: Yes, it does. And here's the kicker: it's $5 one way, with no transfers issued or honored. For a family of four looking to head to Fisherman's Wharf from Union Square, that's $20 each way. It's a steep price to pay to ride on one of the city's cash cow transit vehicles, but there's a way to get around the fare — purchase a 1-day, 3-day or 7-day passport that will allow you to ride any MUNI vehicle, including cable cars, as many times as you'd like within the valid period. The passports also give you discounts to several San Francisco attractions.
Question: Are Ghirardelli Chocolates really made in San Francisco?

Answer: This may surprise you: they are not. The famous Ghirardelli building on the northern waterfront used to be the old chocolate plant, but was converted to multi-use office space and shopping a while back. But the scrumptious San Francisco chocolates are made locally across the bay in the city of San Leandro where the Ghirardelli plant is located in an industrial portion of the Bay Area. There's also a factory outlet store where you can buy the same chocolate you find in San Francisco for much less than you'd pay at a boutique shop near Fisherman's Wharf.
Do you have a question for the San Francisco Insider? E-mail us with your name, hometown and question about anything about where to go, what to do, and who to see during your next trip to San Francisco. We'll put it up here.
Driving in San Francisco is tough. Clogged downtown streets, steep hills and a scarcity of parking spots encourages both locals and visitors alike to rely on public transportation to travel within city limits. The city's much-maligned and
rarely-on-time public transit workhorse is the San Francisco Municipal Railway, which operates modern and historic streetcars, motor and electric buses and the city's collection of famed Cable Cars. The agency transports 700,000 riders every weekday, making it the busiest transit system in the San Francisco Bay Area. For travel inside the city, grab a 1-day, 3-day or 7-day passport and enjoy unlimited travel on all "MUNI" routes around town.
If you're planning to visit Fisherman's Wharf, Pier 39 or the northern waterfront, you're encouraged to take a look at the California Beat's guide to public transit service to these popular tourist traps. Travel smart, and take a look:
For travel on public transportation outside of San Francisco city limits, the choices are just as plentiful.
The Bay Area Rapid Transit (BART) rail system offers rapid rail service connecting the East Bay with San Francisco and northern San Mateo County. BART serves both the San Francisco International Airport and Oakland International Airport.
For rail service to San Jose and the Peninsula, Caltrain commuter rail service offers frequent trips connecting Silicon Valley with San Francisco.
AC Transit, Golden Gate Transit, and SamTrans are a few of the other public bus operators which operate routes into San Francisco. Ferries also criss-cross the bay connecting Oakland, Marin County and Vallejo with the city.
Full Bay Area traveler's information is available at 511.org.
Other Important Links
SFGate.com — The online home of the San Francisco Chronicle newspaper
sfmuni.com — Schedules, Maps, Fares and Transit information for San Francisco's public transportation operator
onlyinsanfrancisco.com — San Francisco Convention and Visitors Bureau (deals, discounts and great places to go)
511.org — Regional trip planning for your excursion outside of the city