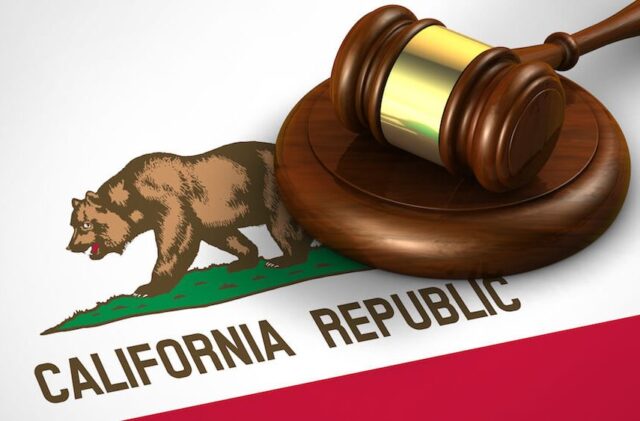 For millions of Americans, working from home has been a saving grace during the coronavirus-induced lockdown. Imagine how frustrating it would be to have a job that's perfectly suited for a home-office lifestyle, yet being unable to use your time, training and skills to generate income.
Thousands of freelance translators and interpreters across California are facing this reality. Ever since California's Assembly Bill 5 (AB 5) – which reclassified certain independent contractors as employees – went into effect on January 1, 2023, language professionals in the Golden State have been struggling to keep their businesses afloat. With similar legislation proposed in other states and on the national level, their problems serve as a cautionary tale for freelance linguists all over the United States.
"Assignments are down 98%, income has decreased by 99%," says Rosalie Henke, an English-to-German translator based in San Diego. Like the majority of translators and interpreters in the United States, she works as a self-employed independent contractor. Most of her US-based clients have cut ties with her for fear of having to put her on their payroll – an employment model that flies in the face of reality in the $46.52 billion language industry, where working with multiple clients is the norm, not the exception.
How did a law aimed at protecting gig-economy workers end up threatening the livelihood of thousands of language professionals?
AB 5 sought to end the misclassification of low-wage workers, such as Uber and Lyft drivers, as independent contractors. In order to work as a freelancer in California, you must now either meet the three-part ABC test or fall under one of the seven exempt categories of business relationships.
Confusion about AB 5 creates undue hardship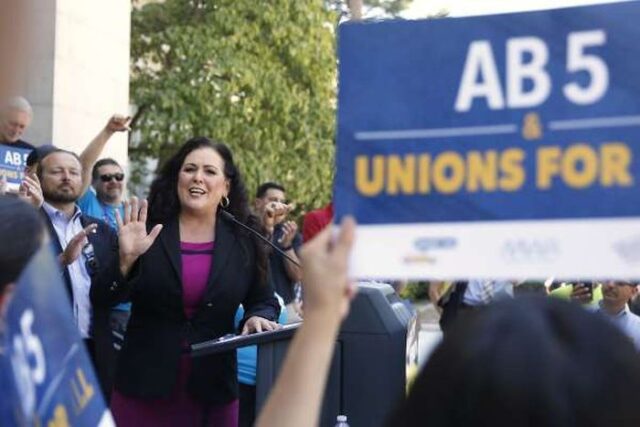 But California's new law modifies the longstanding ABC test used by the IRS for categorizing workers. It stipulates that the work performed by an independent contractor must be outside the usual course of the hiring entity's business. Since many translators and interpreters work through agencies, which are also in the business of providing language services, this poses a problem.
Technically speaking, many translators – even those operating as sole proprietors – would qualify for an exemption as a bonafide business-to-business contract. But that's not doing them any good.
AB 5 was painted with a broad brush. Its language is confusing, and misunderstanding is widespread. Some translation agencies have told California-based translators they can only continue to work together if the translators form an LLC or incorporate their businesses. This has led to an increase in LLC applications across the state. Others claim they can no longer work with independent contractors in California regardless of their business structure.
Desirae Ellis, a Spanish-to-English translator in San Diego, has lost several clients to AB 5. The mother of two young children is the primary source of income for her family. Her business is set up as a sole proprietorship, but that didn't help. Before the new law even went into effect, translation agencies from across the country told her they could no longer work with California freelancers, period.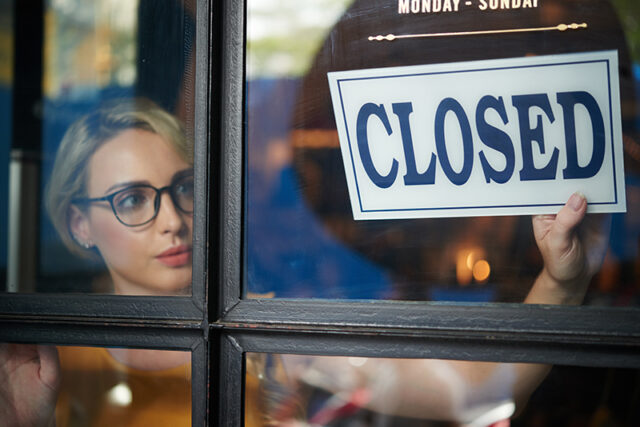 Translation work is typically completed on the translator's home computer and delivered electronically, so there are no geographic boundaries for hiring translators. Since the onus of compliance with AB 5 falls on the hiring entity – no matter where in the US they are located – many are taking a "better safe than sorry" approach and thus avoid dealing with the implications of the new law.
"There is still uncertainty on how to interpret AB 5," explains Micaela Novas, owner of The Translation Team, a boutique translation agency based in Arizona. Her company has decided to keep ongoing relationships with California-based translators who meet the B2B exemption, but isn't contracting new California residents until a specific exemption for the profession has been granted. For a small business like hers, the risk of a costly audit process or high fines is simply too great, she says.
For interpreters, who transfer spoken words into another language and historically did so on site, the very nature of their work makes it nearly impossible to comply with the requirements for an independent working relationship stipulated by AB 5. To make matters worse, advanced remote interpreting technology has opened up competition beyond the local level. The current public health crisis has exacerbated this situation, virtually eliminating the demand for in-person interpretation.
Band Aid solutions won't fix AB 5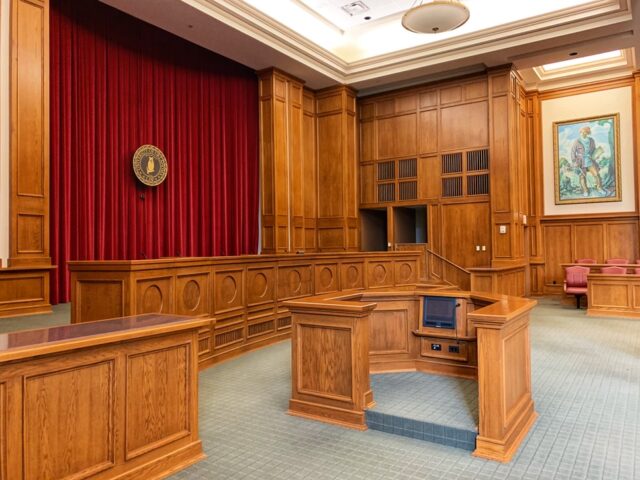 Since AB 5 was signed into law on September 18, 2023, there have been numerous attempts to fix the problems it created with various "clean-up bills" aimed at amending or even repealing it. One such bill, SB 900, would have created an exemption for certain interpreters and translators working under a "referral agency" model. It was backed by the advocacy group Coalition of Practicing Translators and Interpreters (CoPTIC) and, with some stipulations, by the American Translators Association (ATA). Both groups have been calling for a specific exemption for all translators and interpreters.
However, SB 900 was quashed by the California Senate during a hearing on May 14, 2023. A week later, the California Assembly Labor Committee passed two different fix-it bills introduced by AB 5 author Lorena Gonzalez (D-San Diego): AB 1850, which provides an exemption for "certified translators," and AB 2257, an urgency statute aimed at providing immediate relief to certain professional groups. The bills were later combined under AB 2257. Both CoPTIC and ATA fought to change the language from "certified translators" to "all translators and interpreters," but to no avail: On August 5, the California Senate unanimously passed AB 2257 as written.
If this new exemption for certified translators were to become law, it would only allow a fraction of those affected by AB 5 to pick up the pieces of their freelance careers. Out of more than 35,000 translators and interpreters statewide, less than 13 percent – and only about 265 translators – hold certifications. In addition, the term "certified translator" is not defined, and there's no official certification body for translators in the US. While certification by the American Translators Association is widely recognized, ATA certification is not a requirement to work as a professional translator, and only 2,001 out of ATA's approximately 10,000 members were ATA certified as of May 2023.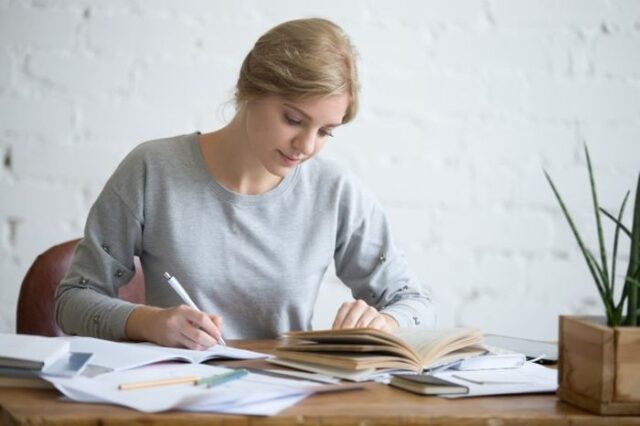 "AB 5 and the proposed amendments to it fail to recognize the historic and current reality of how professional translation and interpretation services are provided in the US," says ATA President Ted R. Wozniak. "Treating translators and interpreters as 'gig workers' ignores both the independent nature of our work and the added value provided by the language service companies that contract translation and interpretation services."
Unless AB 5 is repealed or all translators and interpreters receive a specific exemption, language professionals in California are left in limbo, struggling to reassure risk-averse clients and dealing with dwindling revenues. If they don't manage to win the fight for their freedom to freelance, the outlook is bleak for their colleagues in other states as well. After all, as California goes, so goes the nation.
Marion Rhodes is an ATA-certified English-German translator and bilingual copywriter based in California. A former journalist, Marion is also a PR writer for the American Translators Association.