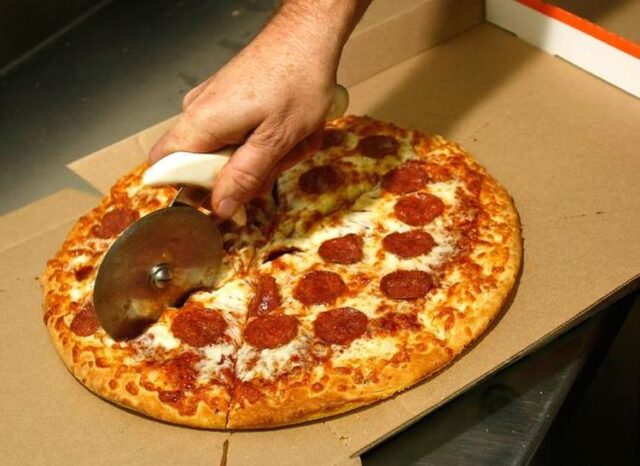 A man who used a pizza box to rob a Cow Hollow bank this week was arrested by San Francisco Police officers Wednesday morning after investigators used the evidence to track down the alleged robber.
Investigators said Lawrence Swick, 29, walked into the Comerica Bank branch at 2001 Union Street on Monday with the box in hand and presented it to the teller.
Inside the pizza box was a note demanding that the teller place cash inside the box. Police said Swick fled the bank after the employee gave him an undisclosed amount of money. Officers later recovered the pizza box and note nearby and used the evidence to link Swick — a well-known individual to the department's Tenderloin Task Force officers — to the robbery.
Officers scoured the Tenderloin District this week in search of Swick and tracked him to a residential hotel in the area where he was believed to have been living. The San Francisco resident was arrested and charged with one count of bank robbery, police said.
Inside the hotel room, they discovered additional evidence that linked Swick to the robbery, according to police.