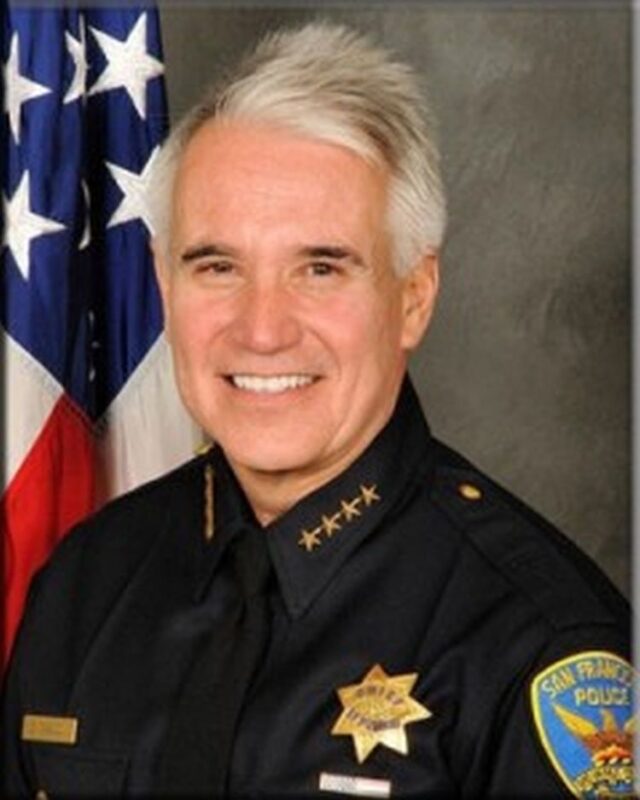 In a surprising move, outgoing San Francisco Mayor Gavin Newsom appointed Police Chief George Gascon to the district attorney's office Sunday, leaving his successor the task of finding a new permanent leader for the police department.
Gascon, 56, was a last-minute choice for the DA job left vacant by Kamala Harris, who was sworn in as California's attorney general on Jan. 3. The former chief assumed duties as the city's top prosecutor during an afternoon ceremony at City Hall Sunday and will serve out the remainder of Harris's term.
Gascon said Sunday that he would seek election this November for a full four-year term as district attorney.
Gascon, who headed the SFPD for 18 months, is the city's first Latino district attorney. Gascon previously served as police chief for Mesa, Ariz. and spent much of his law enforcement career rising through the ranks of the Los Angeles Police Department.
Sunday's surprising appointment left department insiders speculating about who would take the reins of the police force — one rattled by low morale and instability from allegations of mishandling of evidence by a rogue lab technician and a rocky relationship with the city's prosecutors.
Last week, two officer-involved shootings of mentally unstable men — one of them fatal — raised questions about the use-of-force within the department and Gascon's role in eliminating an SFPD training program that taught officers how to deal with mentally unstable civilians.
Gascon was selected as Chief of Police for the SFPD in August 2009, becoming the first outsider to lead the department in nearly 40 years to succeed former Chief of Police Heather Fong. He earned a law degree from the Western States University College of Law in 1996 and is currently a member of the California bar.
Gascon's appointment is Newsom's final act as mayor before he is sworn in as California's new lieutenant governor in Sacramento Monday morning.
Assistant Chief of Police Jeff Godow, a former LAPD detective who helped implement the CompStat crime tracking program in Los Angeles and was brought to San Francisco by Gascon, will serve as the police chief on an interim basis, according to the mayor's office. Soon-to-be interim Mayor Ed Lee will be in charge of the search for a permanent successor.
The opening has fueled speculation amongst some rank-and-file officers, whom on Sunday, told the Beat that they would urge Lee to look for a successor from within the department.