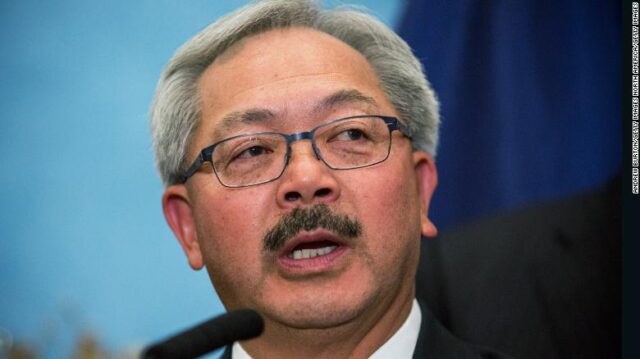 Edwin M. Lee will be elected Mayor of San Francisco after vote tallies released by the city's Elections Department Wednesday afternoon showed the career bureaucrat gaining an insurmountable lead over second-choice candidate Supervisor John Avalos.
The Beat expects that Avalos will not receive enough of the remaining votes to overcome the deficit. Lee received 61 percent of the vote in the eleventh round of allocations in the city's first ranked choice vote for Mayor. Avalos recieved 39 percent.
Lee declared victory during a City Hall press conference Wednesday afternoon.
"I think the latest report shows that the voters of San Francisco want four more years of what we've been doing," Lee said. "The numbers are fairly accurate right now, and I'm confident that we can use the word victory right now."
Incumbent San Francisco District Attorney George Gascon will also hold onto his post after opening a wide lead over second-choice candidate David Onek.
Gascon has recieved 64 percent of vote allocations; Onek has 36 percent.
In the race for San Francisco Sheriff, Ross Mirkarimi holds a 7,000 vote lead over second-choice candidate Paul Miyamoto with ballots remaining to be counted.