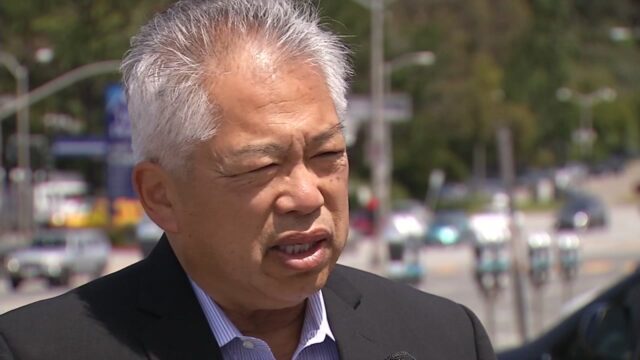 CALIFORNIA BEAT STAFF REPORT
In what is another glaring headline — buried underneath news of a potential strike by BART workers — the agency's beleaguered police chief Gary Gee announced that he was retiring from the department this week effective Dec. 30, the San Francisco Chronicle reported Sunday.
Gee's departure comes amid lingering criticism of his leadership over the New Year's morning videotaped killing of Oscar Grant, 22, at the Fruitvale BART station by former BART Police Officer Johannes Mehserle. His announcement about the retirement came in an e-mail to Board members that were delivered Friday. Critics of the chief question the timing of the resignation notice — right as media and the public's interest focused on a potential BART strike.
Gee's tenure with the agency spanned decades. He was relatively respected by fellow officers until the high-profile killing of Grant.
The public, media and even officers in his own department blasted Gee, 64, for his leadership after the shooting. Many angry members of the community demanded his resignation. Issues over transparency, oversight and a lack of support of rank-and-file BART officers were all raised about Gee who worked his way up through the department to become head of the agency's law enforcement arm.
Gee was also one of the first Asian Americans to lead a Bay Area police force. He has spent more than 36 years in law enforcement.