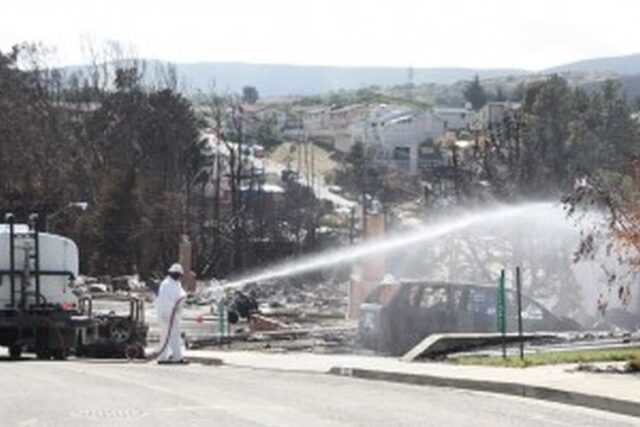 (9/22) — 17:16 PDT — SAN BRUNO — The San Mateo County Coroner's Office positively identified the remains of three people discovered in a San Bruno home that was consumed by flames in a fiery Sept. 9 natural gas line eruption, raising the death toll in the explosion to 7.
The Coroner's office said Gregory Bullis, 50, his mother, Lavonne Bullis, 82; and his son, William Bullis, 17 perished at their home at 1690 Claremont Drive when an underground Pacific Gas and Electric Co. gas line exploded and a firestorm tore through their hilly subdivision.
The DNA testing was used to identify two of the bodies, according to the coroner's office. Learn more here on DNA tests and kits Their remains were collected last Saturday when cadaver dogs combed through the damage, searching for victims of the deadly explosion.
Four other people, including Jacqueline Greig, 44, and her daughter Janessa, 13; Jessica Morales, 20, and Elizabeth Torres, 81, were killed in the blast.
On Wednesday, preparations were underway to begin removing the rubble from the homes that were destroyed by the fire. Salvage crews sprayed water on many properties that were consumed by the fire to keep dusty toxins from becoming airborne.
Crews will begin removing debris from at least three of the destroyed properties Thursday morning. City officials estimate the process could take a month.