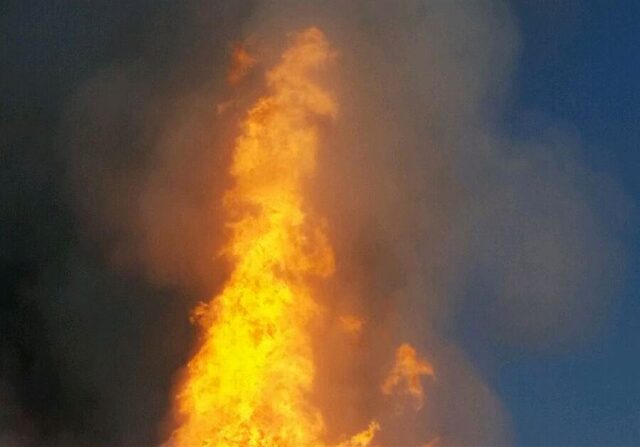 (9/10) — 22:50 PDT — SAN BRUNO — Three of the four victims who were killed by a large natural gas explosion and six-alarm fire in a quiet San Bruno neighborhood Thursday evening were identified by the San Mateo County Coroner's Office Friday.
Killed in the fiery blast were San Bruno residents Jessica Morales, 20, Jacqueline Greig, 44, and her 13-year-old daughter Janessa Greig, a coroner's official told the Beat.
The identity of the fourth victim, described to be an elderly woman in her eighties, could not be confirmed Friday night, according to the coroner's office. Officials said dental records were used to help identify the deceased victims from the natural gas line explosion, which destroyed 37 homes and damaged eight others. Cars and other property were also damaged.
The elder Greig was employed by the California Public Utilities Commission, a state agency that regulates utility companies, for more than two decades, friends said. She was also a member of the natural gas committee of the National Association of State Utility Consumer Advocates.
The underground natural gas transmission pipeline that erupted near Greig's house on Claremont Drive was owned by Pacific Gas and Electric Co.
Friends of Morales left condolence messages on her Facebook profile Friday. The Skyline College student posted her last update from the campus library at 11:20 a.m. Thursday, seven hours before the deadly explosion.
After the blast, several of Morales's friends posted messages on her profile after she didn't answer phone calls.
"Jess, where are you??" one friend wrote.  "Call somebody! Let us know you're okay."
A version of this story has been corrected since it was originally published.