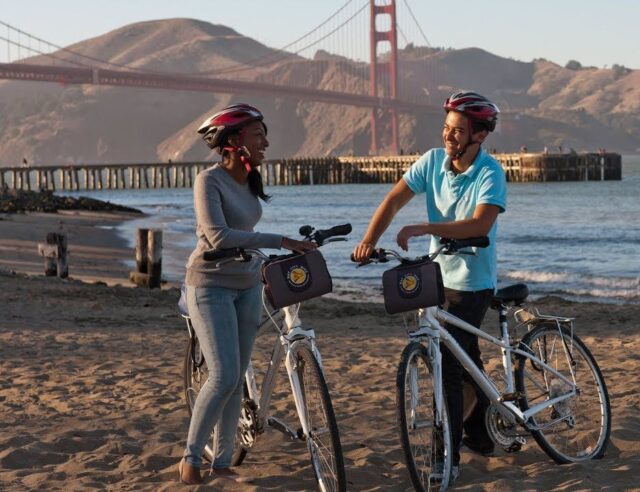 Who doesn't want to visit San Francisco at least once in their lifetime? People who travel regularly have this place on their bucket list since the day they created one, but being one of the most attractive places in the world, it isn't really easy to visit here without completely breaking your bank. Sure, there are some pretty affordable places, but the ticket itself costs a lot of money.
We're not saying that it's unachievable, but you'll need to do some saving before you come here if you want to experience it to the fullest.
However, we're not here for any financial advice, and we'll leave that completely up to you, so whenever you have the chance to visit San Francisco, do it without hesitation, until then, no rush.
Today, we have a very interesting subject for you, and we are going to talk about the best Bike Tours for 2023 in San Francisco that you can take, so buckle up and let's jump straight into the content.
Biking the Bridge Tour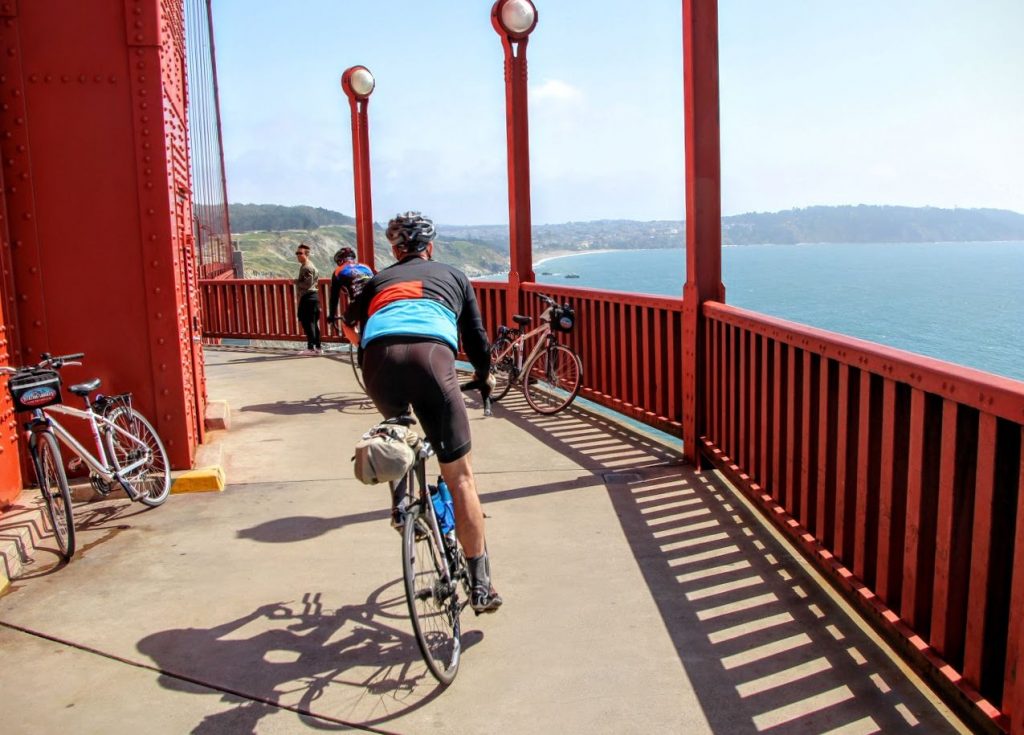 This one is hosted by Dylan's Tours, and they are quite good at what they're doing, so we are pretty confident that you'll have the time of your life if you manage to join in. The cost is somewhere around one hundred bucks, maybe with a few or less minor expenses, and it lasts for about six hours in total. Officially, the tour starts at 9 AM, and it should be completed by 2 PM, but if you want to count the total time of being out on the tour, it will probably be about 5 PM when you finally get back.
This tour is very unique and it has a part of it in which you bike through the woods, the Muir Woods to be more precise, and it is tons of fun. You're going to see the Golden Gate Bridge, of course, the Palace of Fine Arts, Fort Point, the huge Aquatic park and tons of different interesting locations as well. A pretty amazing tour if you ask us.
The Streets of San Francisco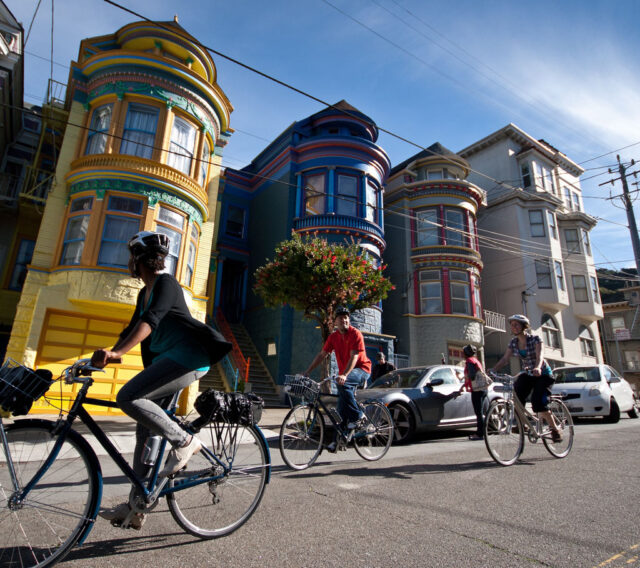 This is a tour that is pretty self-explanatory by the name, and it allows you to fully experience the city-life of this place by biking through all of the busy streets.
The neighborhoods through which you'll pass are of completely different kinds, and you'll see many interesting things such as the Alamo Square, also known as the Painted Ladies, the Castro District, and you'll slowly approach the infamous Golden Gate Bridge, but you won't pass it since this tour doesn't include that.
If these things seem very appealing to you, and you want to see a few other very interesting bike tours, make sure to visit Dandyhorse.
The cost of this tour is quite similar to the previous one, but just slightly cheaper. It's about ninety-three bucks for a student, a teacher or a person that serves in the military, and for the rest, it's ninety-nine. It lasts about five to six hours, and it is currently rated as one of the best tours.
Beers and Bikes – Hosted by Gears and Grapes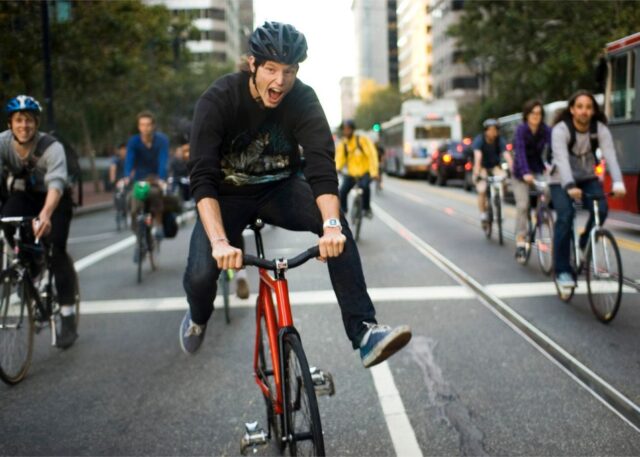 Don't let the name confuse you, this is one of the best bike tours that you'll ever attend. It is hosted by Gears and Grapes, and it lasts somewhere around three to four hours depending on any possible delays or traffic. According to the people hosting this, there isn't anything in this world that the people of San Francisco like more than beers and bikes, so they decided to name this tour by those two things.
Believe it or not, this tour is cheaper than the previous two, costing just seventy dollars per person, but it's slightly shorter so maybe that's the compensation of it.
The tour itself is somewhat of a circle, beginning in the South of Market Area, and it ends right there as well. This area is known as SoMA to the people living in San Francisco, so if you have a friend or a relative living there and they ask you where the start of this tour is, you can say SOMA, and they'll know what you're talking about.
Now, here comes the fun part of this tour. You'll get to taste many different beers, all of them being top-quality, and a professional beer-loving person will guide you through all of the breweries where you can enjoy their top-shelf products.
The Essential Tour – Organized by Dandyhorse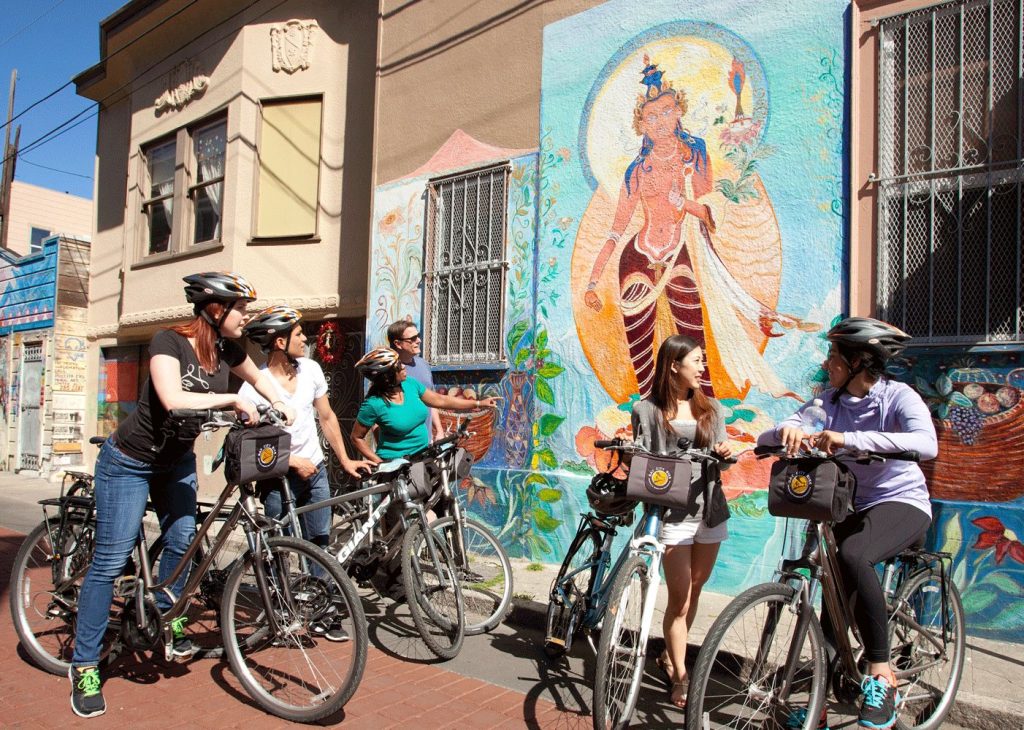 We already mentioned Dandyhorse as one of the best organizers earlier in this article, but here they are once again, hosting the amazing "Essential Tour" of SF. This one lasts for five hours, it costs seventy bucks for people that are 18 and older, and sixty-nine for anyone that identifies as a student or a child. So, if you are a student, you get a nice discount, and if you are a child, your parents pay for it anyway so there's nothing to worry about.
This tour will take you everywhere around San Francisco, especially in completely bike-friendly areas. Dandyhorse is a company that was previously known as Pedal Inn, and currently, it is one of the most reputable companies when it comes to hosting bike tours in SF, so we believe that you'll have a great time participating at one of their events.
If you are an LGBTQ supporter, this tour will take yours through the Castro area where you can see the painted ladies and show your support for these people.
Conclusion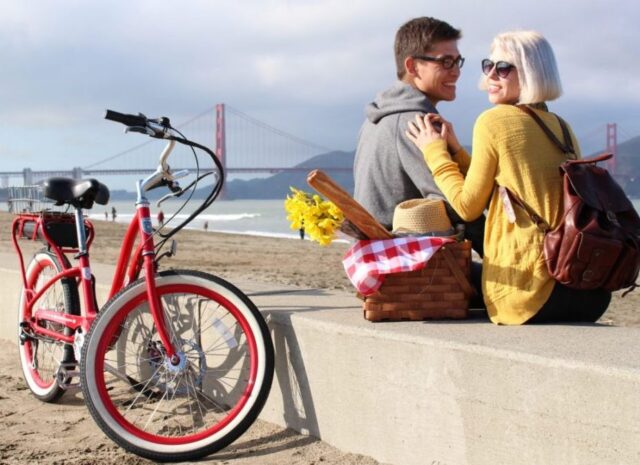 So, that's it for today's list of San Francisco Bike Tours, we hope that we helped you expand your knowledge about these events, and even if you are a person that doesn't ride a bike that frequently, you should still participate in a bike-tour at least once, simply because they are tons of fun and you'll get to meet some pretty cool people as well.
There isn't a better way of exploring SF than by being on a bike with hundreds of other people, and these tours aren't even expensive at all, so if you are all out of ideas on what you should do while visiting, these are the best money you'll spend.