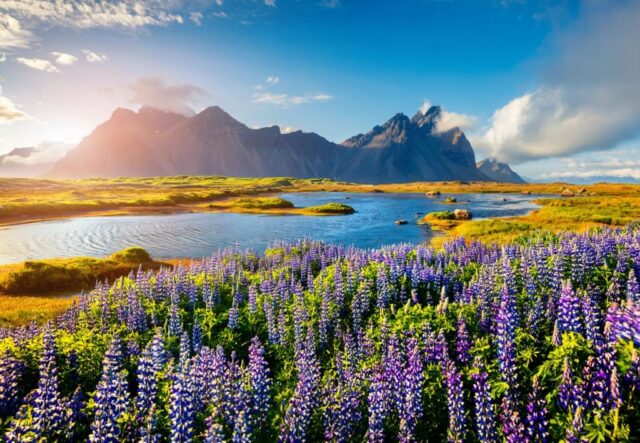 When you think about Iceland, you are probably getting a picture in your head of a country with endless lands of snow, ice, and cold. However, this is not exactly true (although there certainly are huge lands of only snow and ice) and an unfair representation of this beautiful island. The people are welcoming and warm and the land itself is simply beautiful. It is al and of legends and myths and diverse landscapes from green to ice, waterfalls, and volcanoes. This country is certainly picturesque, which is no wonder why it has become Hollywood's favorite place to record epic scenes for their movies. A lot of people love to explore this country via road trip. We have made a list of the top reasons why you should visit Iceland.
Northern lights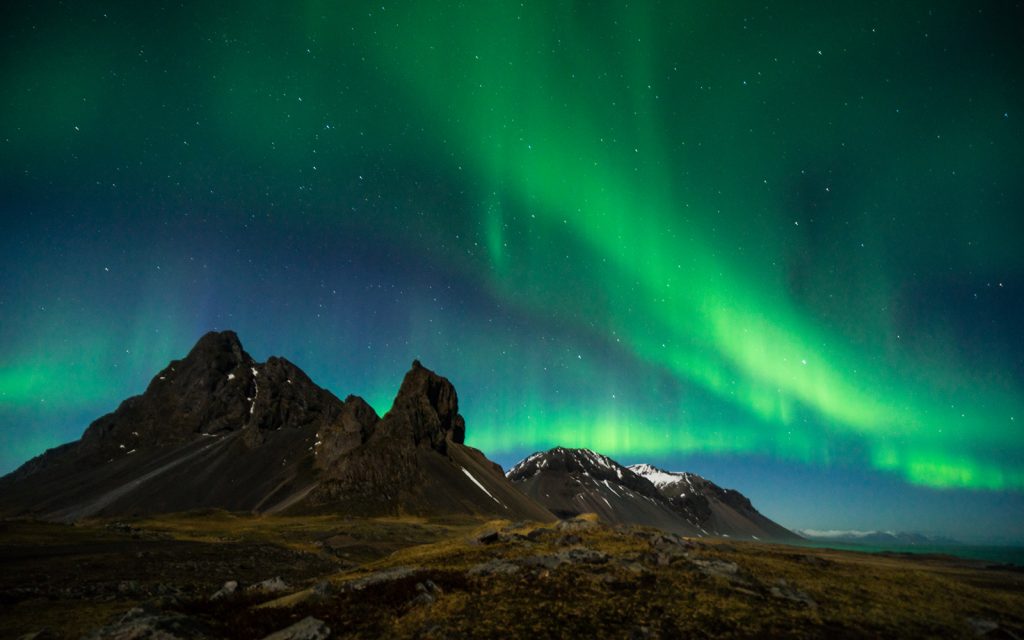 If you are wondering why people visit Iceland, then the Northern Lights is probably the most common answer you are going to get for this question. The phenomenon known as the Northern Lights or its technical name, aurora borealis is a beautiful display of lights in the sky at night. These lights are caused when an upper section of the atmosphere is struck by supercharging electrons created from the solar winds. When you view this from Iceland at night it looks like something out of a sci-fi movie.
With Iceland's location at the top of the Earth, the country is probably the best spot to get the best experience of the Northern Lights. More specifically at the Jokulsarlon lagoon located in Southern Iceland. You can usually get the best experience between September and April.
Blue lagoon
There are a lot of hot pools in Iceland because of its abundant geothermal power. However, one pool takes the prize for the most popular hot pool in the world, the Blue Lagoon. The water there is geothermal heated and is probably warm throughout the whole year, which is a reason why it is on most tourists' checklists. With its silica and sulfur content, a swim in this water is both refreshing and healing for your skin.
If you want to experience Iceland's most beautiful places, check out Nordika Travel
The mountains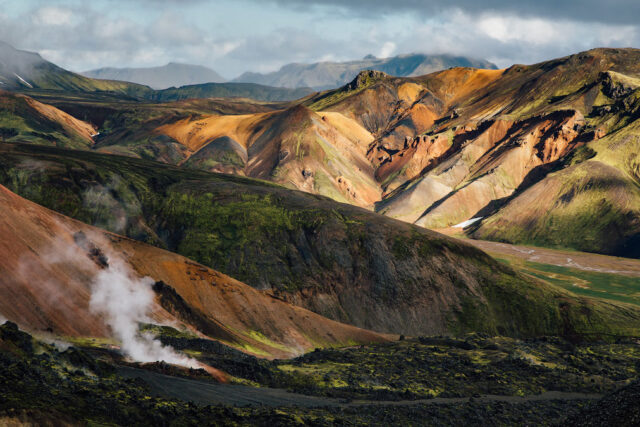 Iceland is a place with a lot of peaks and the mountains' extending ranges add to the already beautiful landscape. Some mountains are multi-colored like the ones in Landmannalauger. These mountains are made from rhyolite rock from volcanic activity. You will feel like you are walking around on multi-colored glass that is made of black, green, purple and brown, yellow and even pink colors. If you do not feels as adventurous, there are great mountains next to Iceland's cities. They also offer great hiking opportunities and amazing landscapes.
Volcanoes
Iceland has a huge amount of active volcanoes but they have not erupted in a long time. However, these volcanoes and their volcanic activity are what created Iceland's beautiful rivers, lakes and those amazing black sand beaches which are the main attractions of the island. If you love adventures, then you should visit the heart of a volcanic mountain like Thrihnukagigur volcano. This is a journey 128 meters deep that allows you to completely explore the inside of the volcano