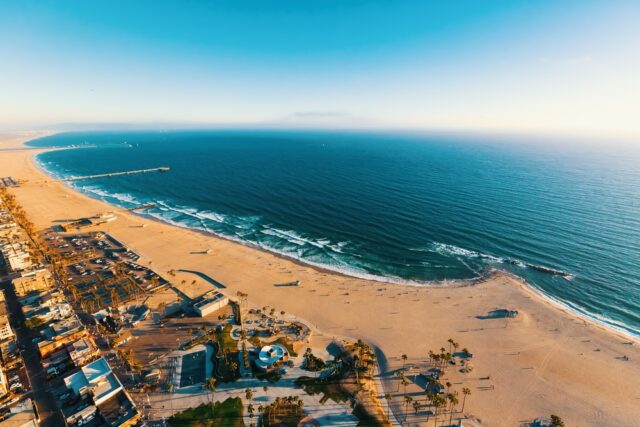 California is one of the top destinations that you can visit in the United States. It offers many different adventures like hiking or laying on some beautiful beach. You can explore museums, popular movie studios, or walk through the streets of some amazing cities.
In a state with so many different attractions, it is not easy to choose what place to visit first, so in this article, we are going to give a little more details about some of them.
Hollywood Sign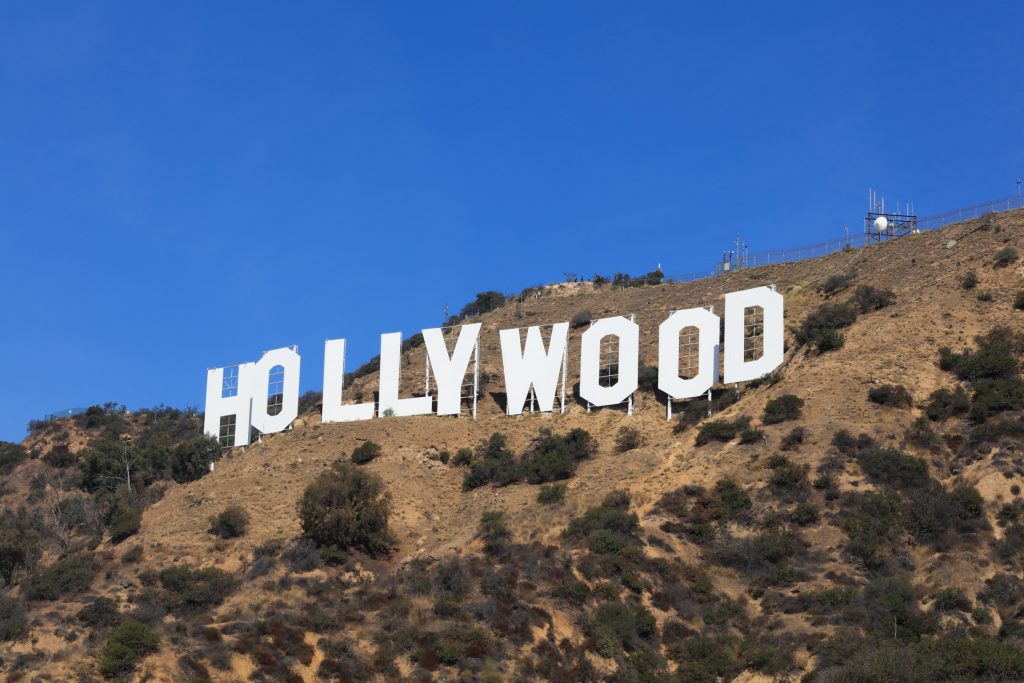 Many people think of Hollywood when we mention California, which is natural, considering that some of the best movies come from there. And with the first mention of Hollywood, most of the people think about the sign. Actually, hiking to Hollywood sign is a very popular attraction, and if you ever get a chance to visit California, you shouldn`t miss it.
Yosemite Valley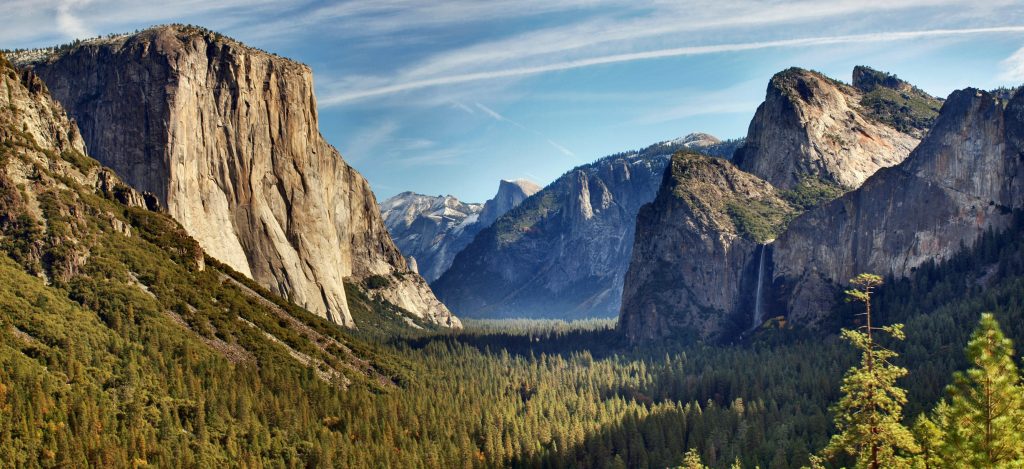 If you are a fan of a real adventure and you prefer nature over cities and crowd than Yosemite Valley is the perfect place for you. Yosemite Valley is full of natural wonders, waterfalls, and hiking trails.
Emerald Bay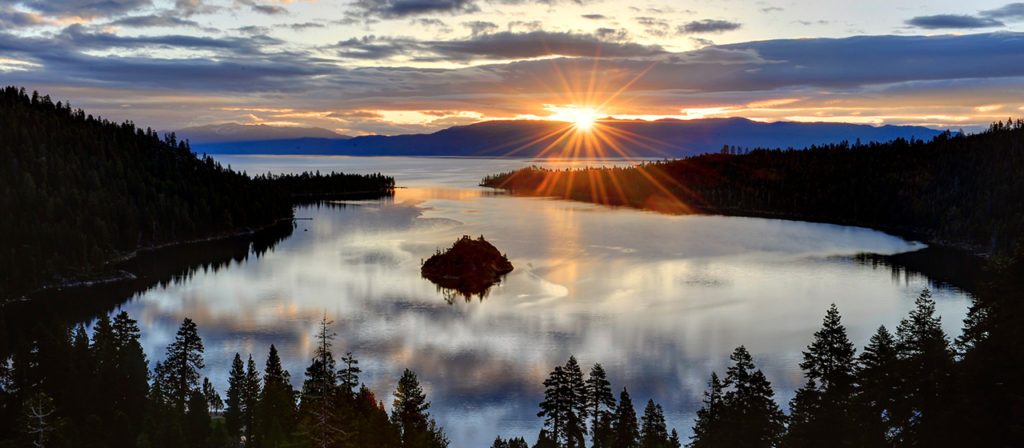 To continue with natural wonders, which California is full of, you should go to the Emerald Bay. It is located in Lake Tahoe and represents a great place to get rest from your office job, traffic jams, and city life overall.
Burney Falls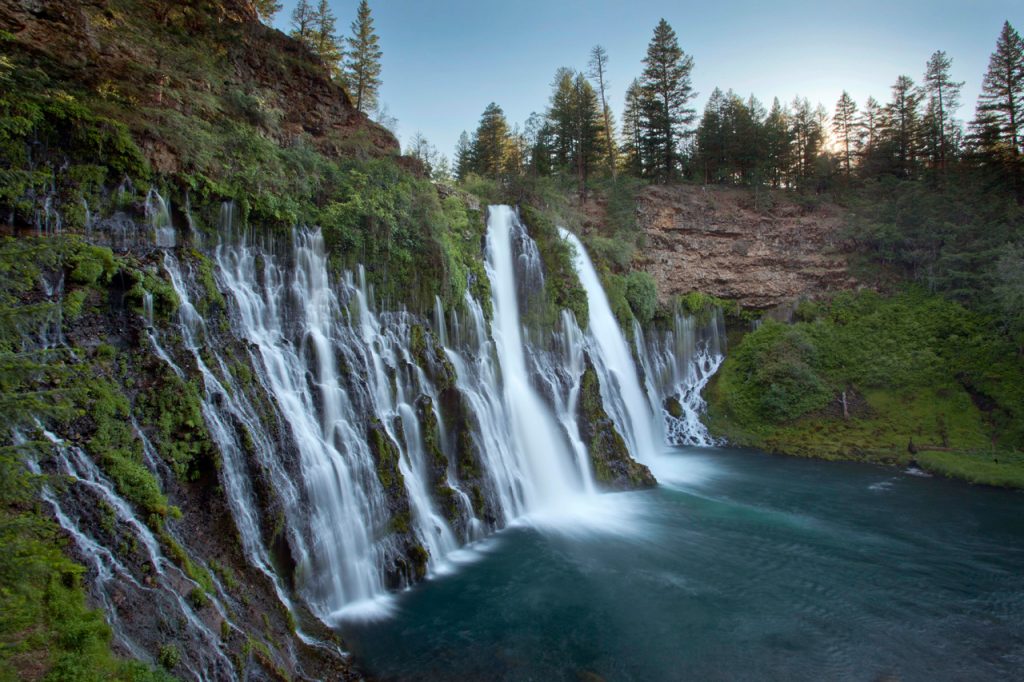 If you ever get through Northern California, you shouldn't miss the Burney Falls, which are one of the most attractive waterfalls in the United States. The wideness of the waterfall is its greatest attribute. There is a walking tour where you can see the base of the fall, and follow the river through the woods. Also, it is important to know that going into the water is not allowed.
Angels Island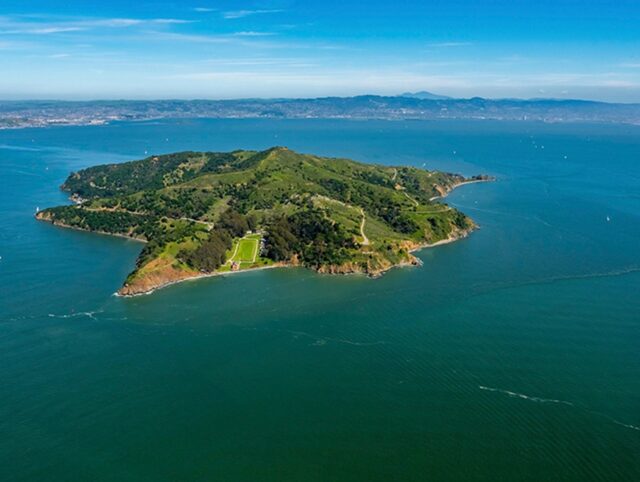 In the continuous search for peaceful places on the west coast, we have found the great hiking place near San Francisco, the Angel Island. Here you can go on camping, and it has great hiking tours which only costs 20 dollars per person. Also, you can rent a bike to drive through the island which has a lot to see besides beautiful nature such as some museums and monuments.
La Jolla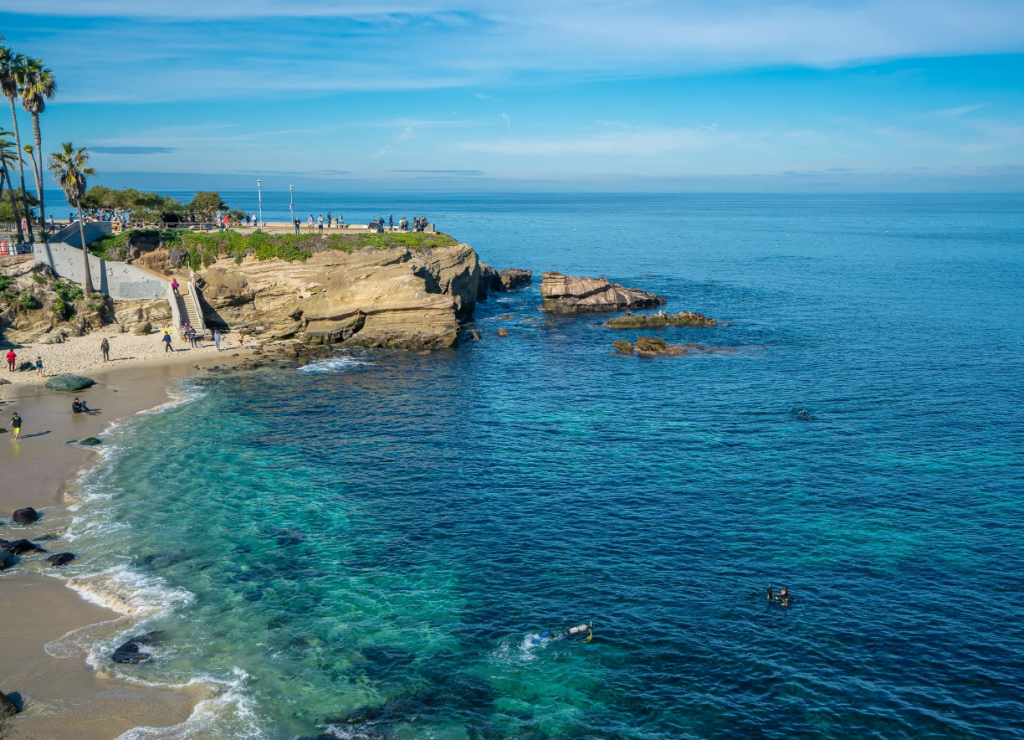 If you are interested in water adventures, then La Jolla could be a perfect place for you. This place offers you an opportunity to kayak through the sea caves. The location of this attraction is near San Diego.
Golden Gate Bridge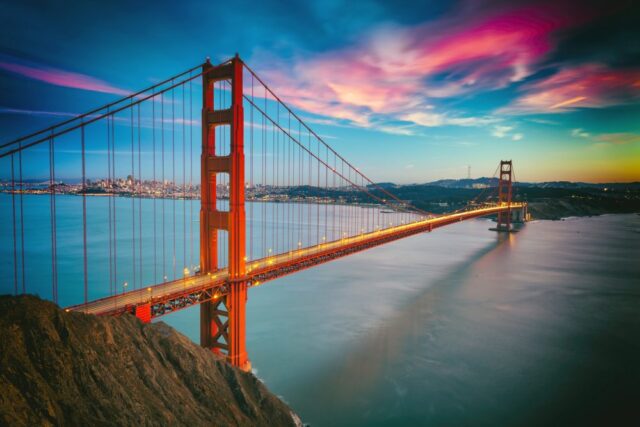 San Francisco is an amazing city with so much to offer, and the Golden Gate is one of the first thoughts when someone mentions this city. This iconic bridge is great for photographing and walking tour.
Monterey Bay Aquarium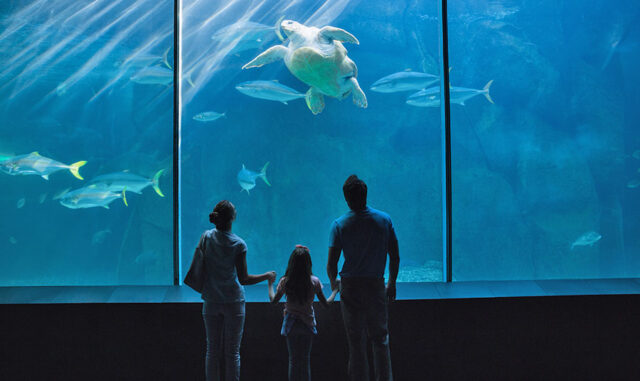 Central Coast also has many attractions, and the Monterey Aquarium is just one of them. Here you can see many species of fish and other water animals like squids and octopuses. The cost of the ticket is 50 dollars, and 40 dollars for children. Beside water animals here you can see the otters and penguins.
Venice Canals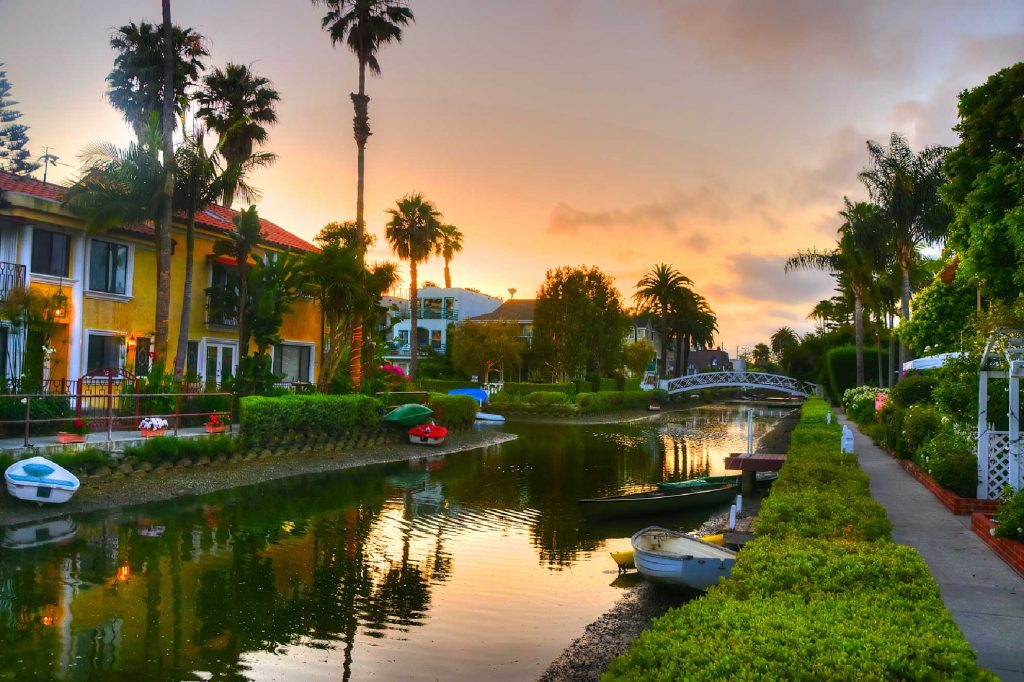 This place looks like some European city and offers you a unique experience. The location of Venice Canals is near Los Angeles.  Most of the houses in the canals have a dock you can easily rent a gondola, like that you are in Venice or Amsterdam.
Sonoma and Wine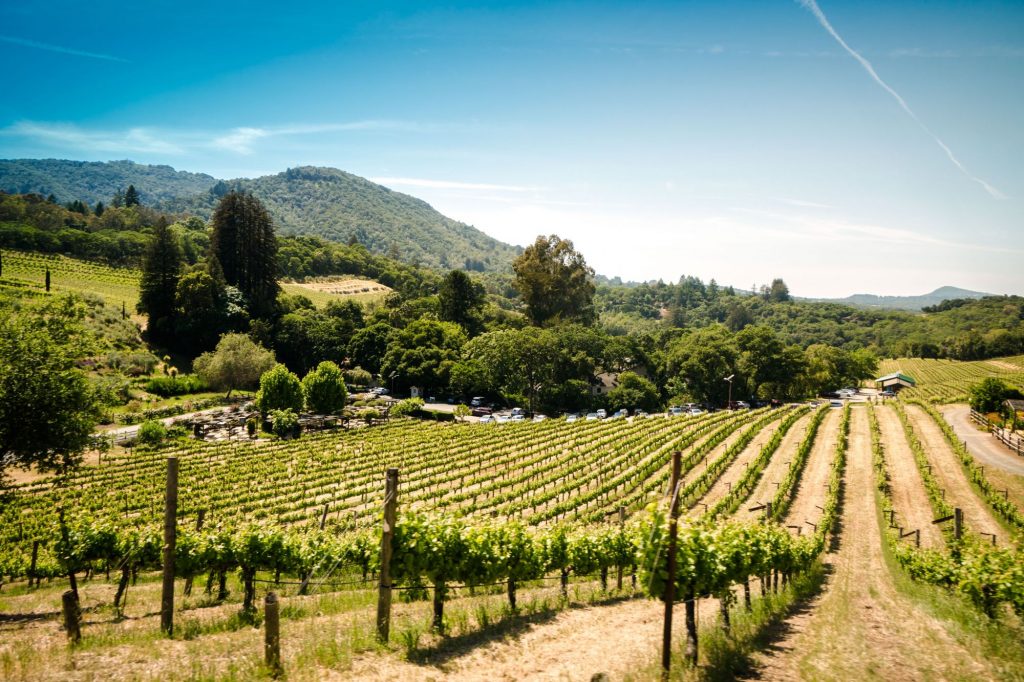 California is popular for having a great wine production, and Sonoma is one of the most attractive vineyards on the west coast. This place is full of restaurants which offers great food, and even better wines.
Torrey Pines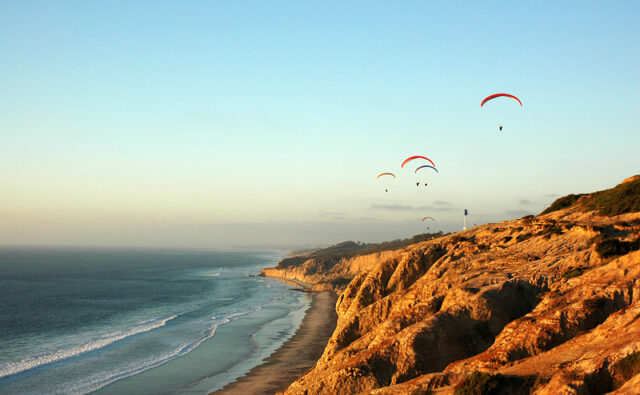 Torrey Pines is another great place for hiking. It is near San Diego and has a great state park full of hiking trails. Also, if you get tired from a 4 miles trip, there is an amazing beach when you can rest and enjoy the sunset. The ticket costs 10 dollars which also includes the parking lot.
Cable Car in San Francisco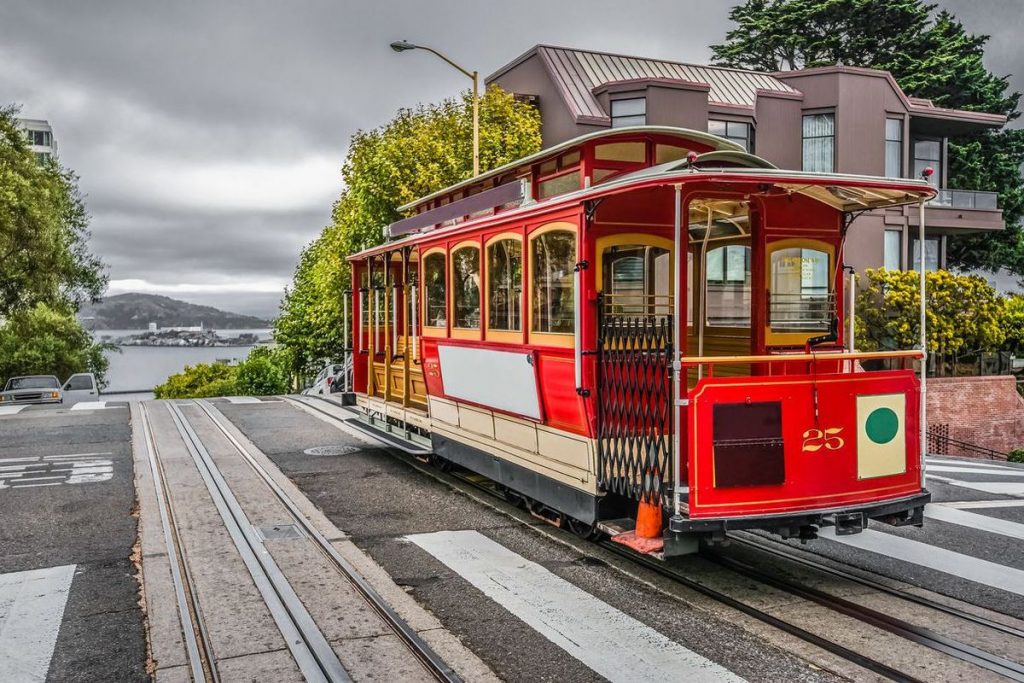 As you could see in many movies, cable cars are still active in most European City in the United States. You can choose from three lines, and the ones that go from the Powell Metro Station are most attractive. The cost of the ticket is 7 dollars.
Joshua Tree National Park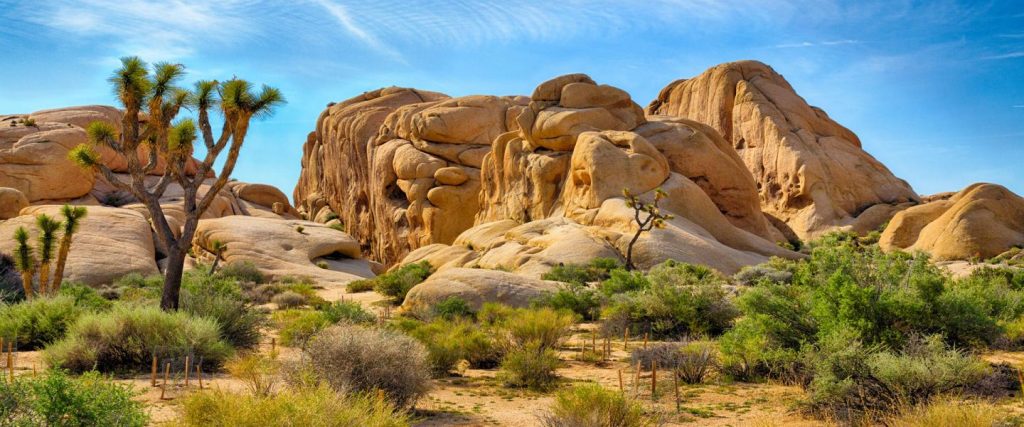 If you like beautiful landscapes and places far from big cities, then you should visit Joshua Tree National Park. Here you can see some amazing rock formations, fields with cactuses. and gorgeous sunsets.
Palm Springs Tram
The place is just 10 minutes from town, and here you can enjoy the ride with a tram on the height of almost 2 kilometers. The best offer is a ride and dines, which cost 36 dollars. The drive lasts for around 10 minutes to the top, and it is important to find the place near the window for the best view.
Big Sur Coast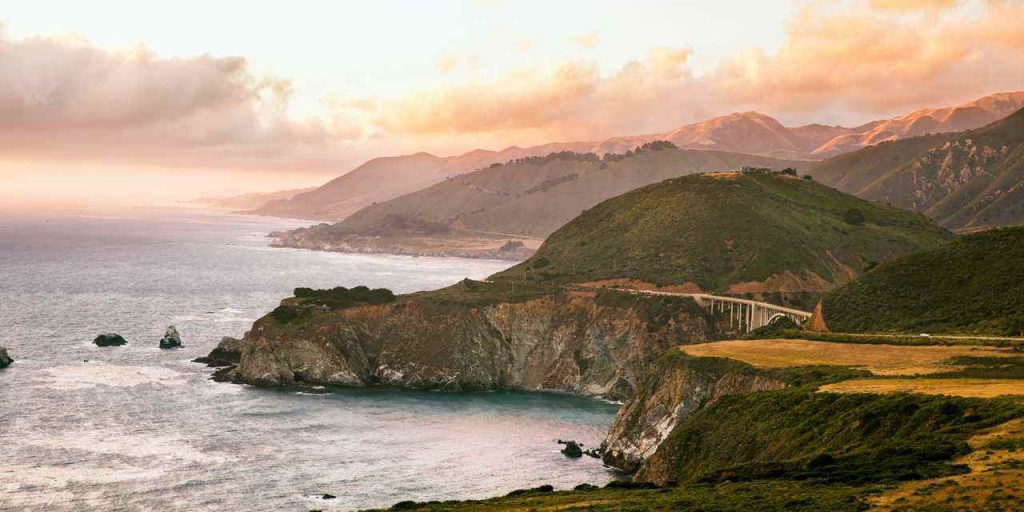 Big Sur is perfect in many ways. It has a beach and a place for camping. Also, there are lots of waterfalls and historic monuments. State parks are Limekiln, Julia Pfeiffer, Pfeiffer, and Andrew Molera. Each one of them offers you nature attractions, and all of them together represent an amazing hiking tour.