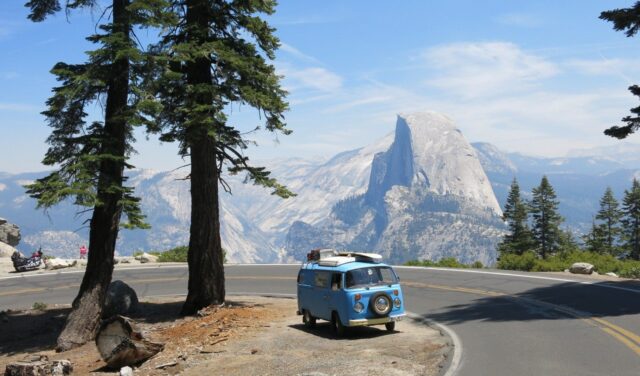 Diverse beauty of California is most certainly best portrayed in Californian national parks that vary in equally captivating scenery and landscapes. Meadows and deserts, rocky cliffs and mountains, rare wildlife and untouched nature, forests and volcanic parks – California has a vivid wildlife imprint with numerous national parks to visit and experience the natural wonders of this sun-bathed country. To help you plan your trip across California, we have compiled a list of some of the best national park you can visit.
1. Devils Postpile National Monument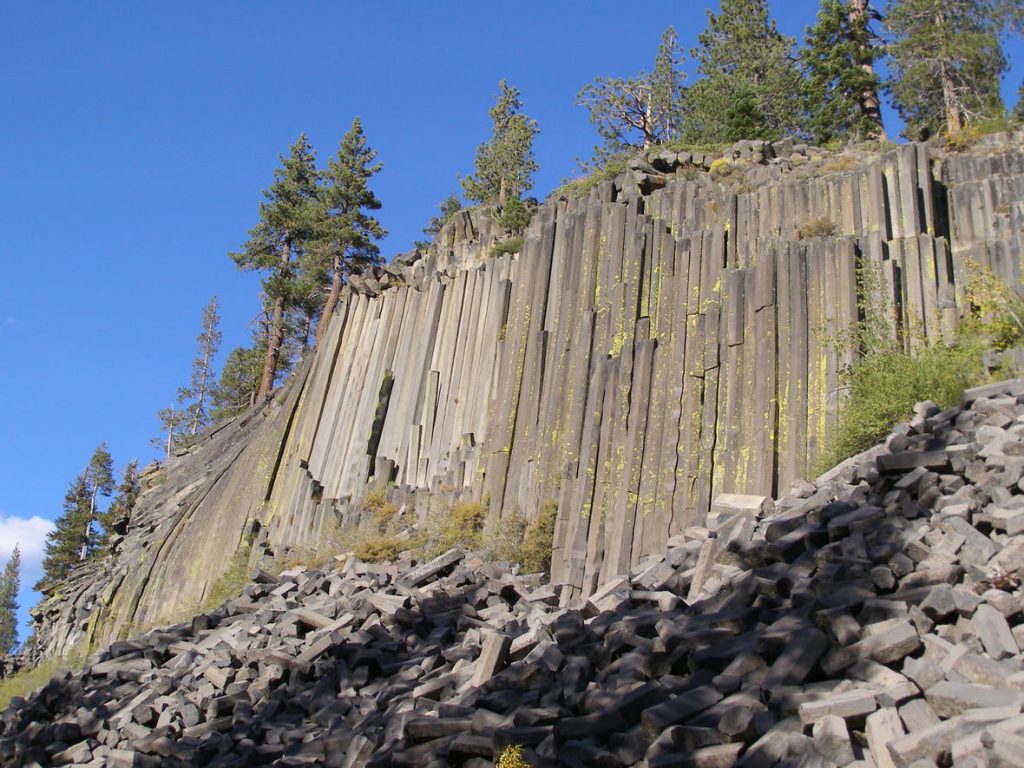 Located in the center of Sierra Nevada mountain area, Devils Postpile National Monument famous by dazzling nature-crafted basalt rock formations that have been attracting visitors for generations. The formation columns were actually formed thousands of years back due to the eruption of an ancient volcano with icebergs forming hexagonal formations that still fascinate people centuries later. During summer, Mammoth Lakes and Rainbow Falls are the most visited attractions in the national park, while hikers enjoy long trailing routes all year long. The national park is a place of many summer festivals, also attracting swimmers during the summer season. Beautiful and captivating scenery is another one of many reasons why people choose to come to Devils Postpile National Monument.
2. Death Valley National Park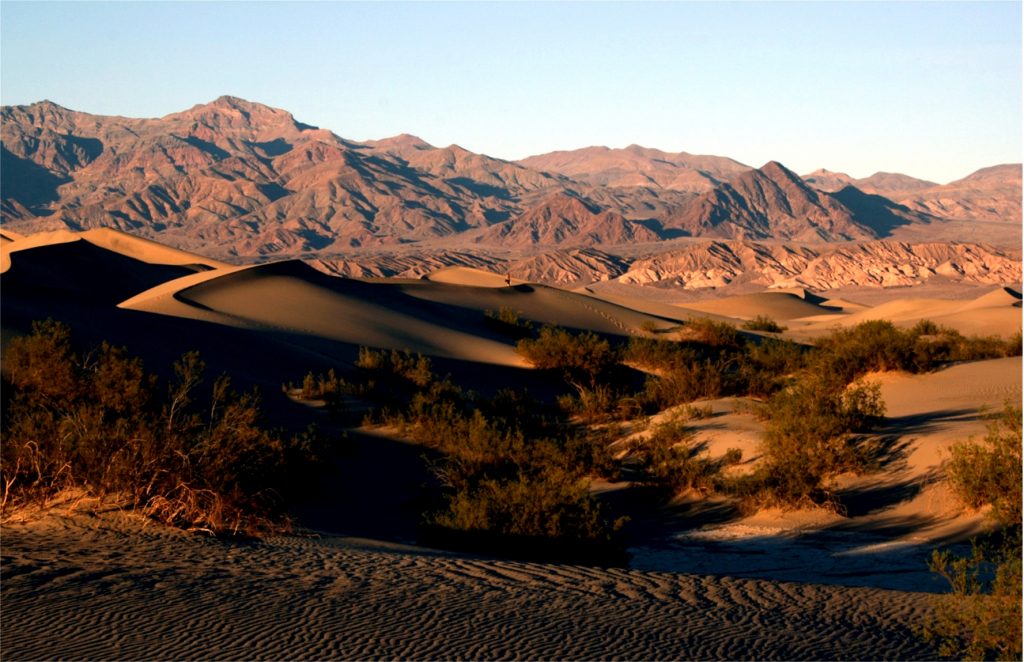 The name of this national park might not sound attractive at all, but it perfectly portrays the harsh nature of its rugged terrain  – Death Valley actually represent desert formations that are steaming hot most of the year, however, the place is most definitely worth a visit during winter and spring, which is when the desert comes to life. The valley got its name back in the 19th century, deemed Death Valley by a group of gold-rush seekers, one of which died trying to cross the desert. The desert is now known as one of the top national parks in California, with magnificent colors painting a fabulous landscape during winter and spring, while visitors may pay a visit to a several air-conditioned lodges and stay at one of eight campsites.
3. Point Reyes National Seashore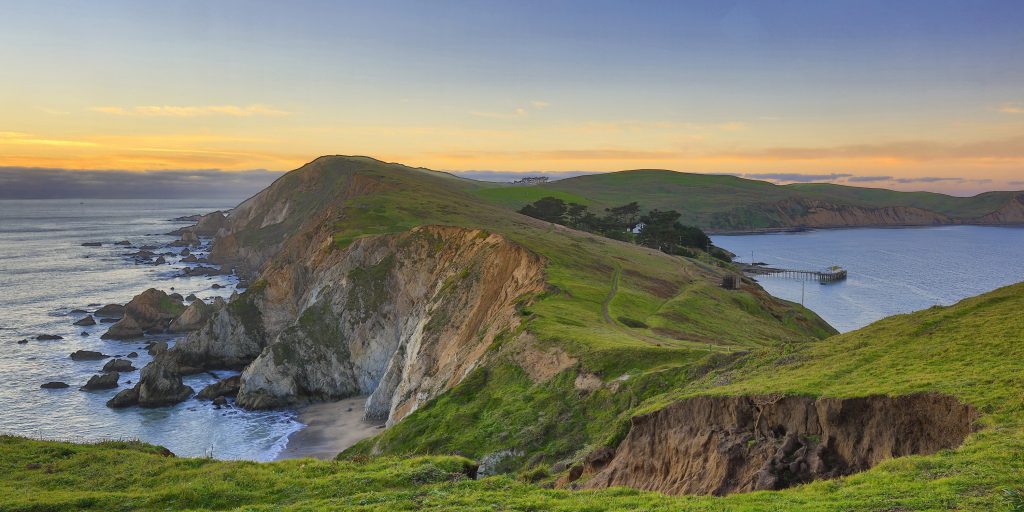 The Pacific seashore in California is home to one of the most scenic points across the coast that has been attracting nature lovers for ages now, presenting Point Reyes National Seashore. The place is suitable for family vacations and children, while nature enthusiasts may enjoy in a vivid and colorful wildlife with plenty of wild plants and animals, characteristic for this area. The wildlife is particularly alive during springtime, which is when the point gets the most visitors. However, winters are busy as well, as whale-watchers are arriving at the shore to observe these magnificent gentle giants.
4. Yosemite National Park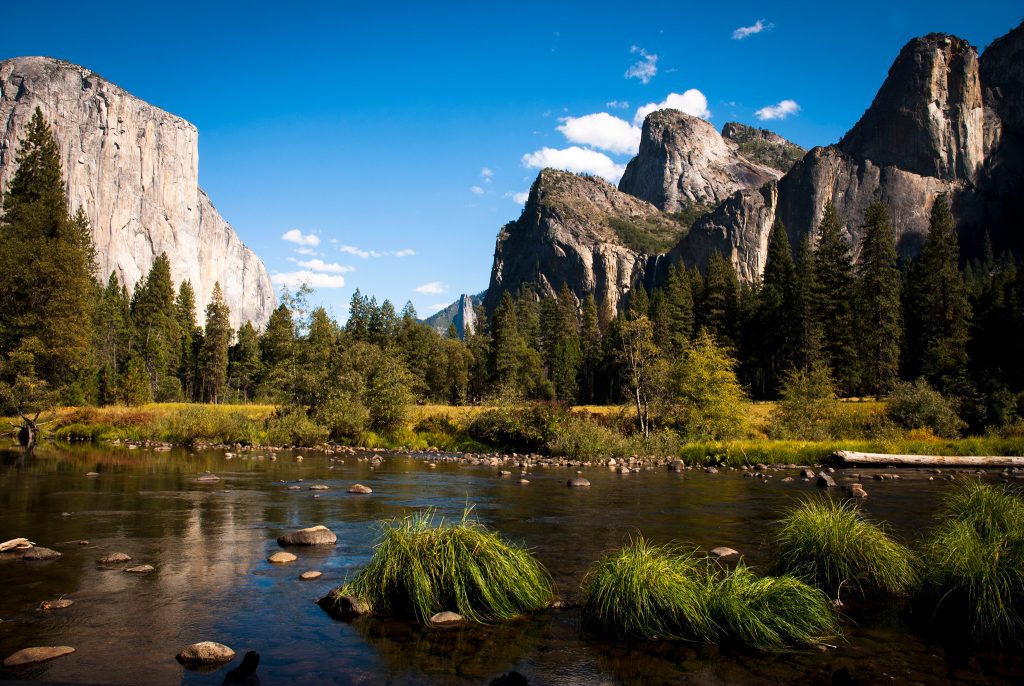 To explore Yosemite National Park, one day wouldn't satisfy your adventurous spirit – you will need at least several days to get to know this magnificent granite ambiance, known as one of the most beautiful national parks in the US. The national park offers accommodation to suit different needs so visitors who choose to stay and explore may reserve a camping spot, a hotel room or a cozy cabin – options are enough to satisfy even the neediest nature enthusiasts. Glacier formations, interesting wildlife, captivating scenery and recreational activities, justifies the reason why people choose Yosemite as their favorite destination when looking for a unique nature-driven experience. Visitors can take advantage of numerous options for outdoor recreation as Yosemite offers hiking, skiing, fishing, rock-climbing, wildlife watching and rafting.
5. Channel Islands National Park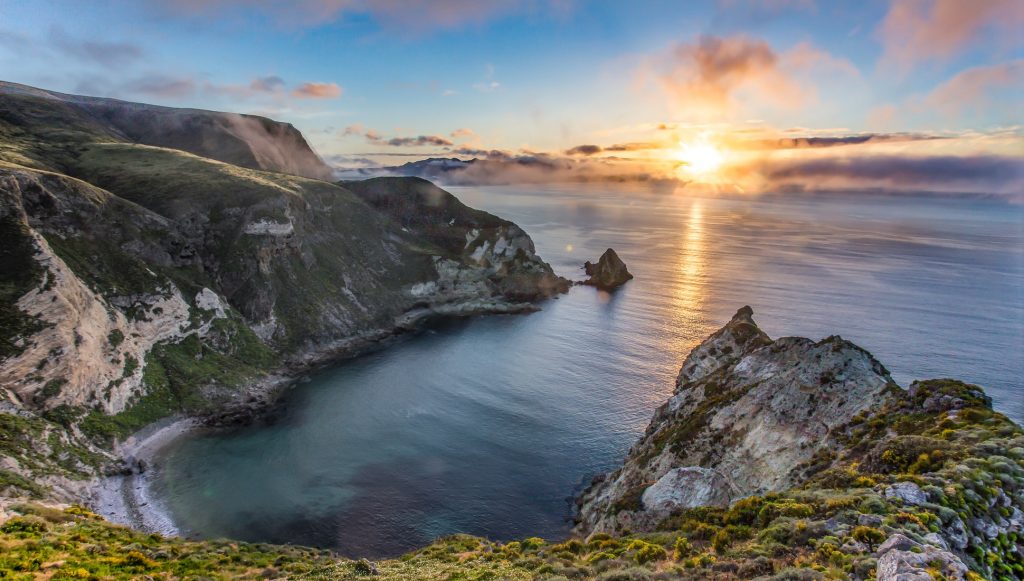 Known as America's Galapagos, the national park of Channel Islands is formed out of five small islands located across Santa Barbara coast. Islands are visited all year round, attracting visitors with crystal clear waters and 2,000 species of unique wildlife, where around 150 plants and animals can only be found on Channel Islands, making for a unique natural blueprint of the diverse California. Bird watchers are some of frequent visitors, while people also come to observe dolphins and whales, while the fall brings kayaking and diving into the first plan. Channel Islands national park also has some of the most beautiful sunsets you will ever experience.
6. Sequoia and Kings Canyon National Parks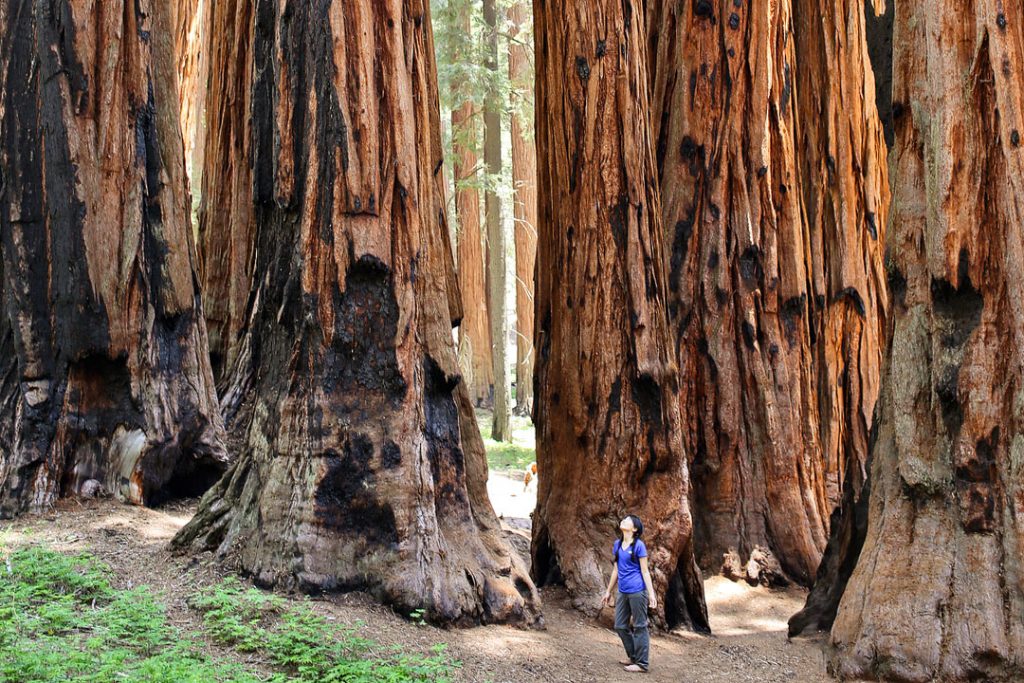 South-east of Yosemite National Park, you can find another one of California's natural gems, Sequoia and Kings Canyon national parks, sharing a border entrance into the parks, so visitors may visit two parks at the cost of a single entrance fee and admire the wonders of the tallest trees in the world and two of the most beautiful rivers in California protected by Kings Canyon national park. There are campgrounds available for an unforgettable stay at each of the parks, so you can book your visit and explore the nature of the two national gems. Sequoia national park is known by the densest trees, and although redwood is taller, sequoia's mass is still fascinating for numerous visitors who come here only to admire these beautiful giants. Kings Canyon is a home to San Joaquin river and Kings river, creating the well-known Kings Canyon out of the south forks – one of the deepest canyons in the country, formed during the ice age by the effects of glaciers on the granite.  
7. Joshua Tree National Park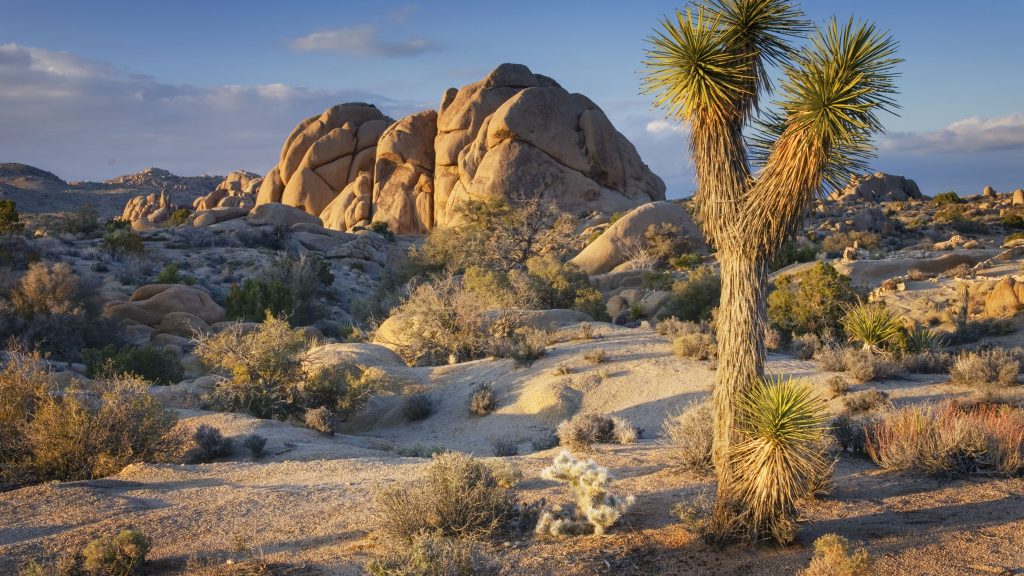 Mojave Desert heights and Colorado Desert lowlands are a home to one of the most impressive national parks in California, known by its interesting and captivating ambiance complemented by mountainous regions and endless flats. In this area, remarkable Joshua trees are thriving, creating a majestic ambiance with its strange shapes and formations, that way representing surroundings that are among favorite for watching sunsets and enjoying peace and quiet. The national park also has a vivid music and art tradition, so you can attend live music performances, while you will surely run into artists and musicians seeking for inspiration among the scattered Joshua trees.
The vivid and captivating beauty of California is captured and preserved in the country's national parks, each having a unique characteristic that makes it a perfect choice for hikers, tourists, and nature and art lovers alike. Make sure to add some of the best national parks in California on your must-see list.