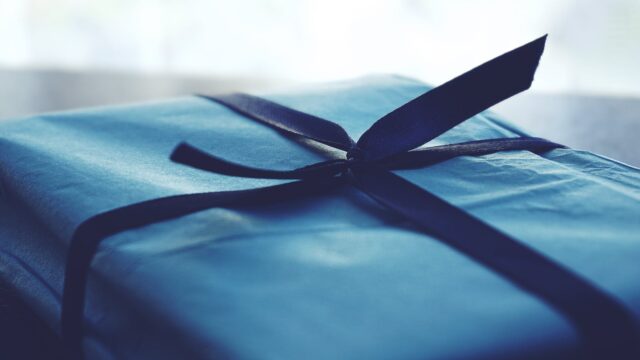 Buying a present for a Sci-Fi or fantasy fan can easily turn into a nightmare, especially if you are not into these genres. Surely, you want to gift something that they are going to love and appreciate, but at the same time, this can seem to be a mission impossible, simply because there are so many different types of items on the market. This means that you would probably have to do online research and investigate each of these products.
We understand this struggle, so in this article, we are going to present you with some ideas. Hopefully, you will find a perfect gift for your friend. If not, we hope that at least you will get an awesome idea of what you can get them.
Groot bobble head
We believe that there is not a single person in the world that doesn't find these items entertaining. The chances are that your friend is one of them, so if you want to get them something hilarious, you can get one of these. We have mentioned a Groot figurine, but as you know, multiple others are available. You should go with the figurine of your friend's favorite character. If you do know who that is, finding out is pretty simple. You can easily start a conversation about their favorite movie or series and then inquire about the characters.
Favorite book
It is a fact that every fantasy fan has a favorite book, there is absolutely no doubt about it. What's more, almost all popular books have been turned into movies and series. Think about Game of Throne, Harry Potter, Lord of the Rings, and so on. Every die-hard fan wants to read all of them.
Some of these franchises concluded a few years ago, but on the other hand, there are still some authors that are working on new novels. Getting the latest installment in the series can possibly be the perfect present. On the other note, you can go with some other science fiction novel, and you can check out the list of the best ones on CoolThingsChicago.
Iron Man flash drive
If you want to gift something that is, first of all, useful, our advice is to go with a flash drive. Although it doesn't seem like a state-of-the-art present, this is something that everyone needs. In addition, it is also a gadget that people lose frequently which means that they have to get a new one.
Naturally, since we are talking about fans of these genres, you should find a one that depicts their favorite person. As you can assume, there are hundreds of these, everything from Iron Man and other Marvel characters to Harry Potter and Star Wars. Plus, these are usually not very expensive, so they might be the right choice if you are on a tight budget.
War of the Worlds Tie
There are some people who are not brave enough to wear funny clothing items in the public. Clearly, there are those who just love these because they think that regular clothes are boring. If your friend falls into the latter category and wears a tie often, this is probably the best gift for him.
The tie features an image of tripod destroying the city and also some memorable lines and quotes from this 2005 Sci-Fi movie. Obviously, this tie is cannot be worn on any occasion, but we are sure that your friend will try to put it on as often as possible.
Mockingjay necklace
If you are looking for a present for a female friend, jewelry is always a good choice. What girl doesn't love it? Naturally, you should investigate what pieces she usually wears, but we believe that you cannot go wrong with a necklace.
In order to personalize it a little bit and make it special to her, you should find a pendant that depicts her favorite fantasy story. If she is a fan of The Hunger Games franchise, you should definitely go with this Mockingjay necklace.
The Geeky Chef Cookbook
Does your friend love cooking and can spend hours in the kitchen experimenting with different ingredients and creating new dishes? If the answer to this question is affirmative, then this is the ultimate present for them. No, this is not just another book of recipes from most popular fantasy and science fiction novels and movies. It is a book of real recipes, actually instructions on how to make some of the most popular beverages and meals from this world. Let's be honest, how cool would it be to try the Lon Lon milk or Harry Potter Pumpkin Pasties?
UFO bookends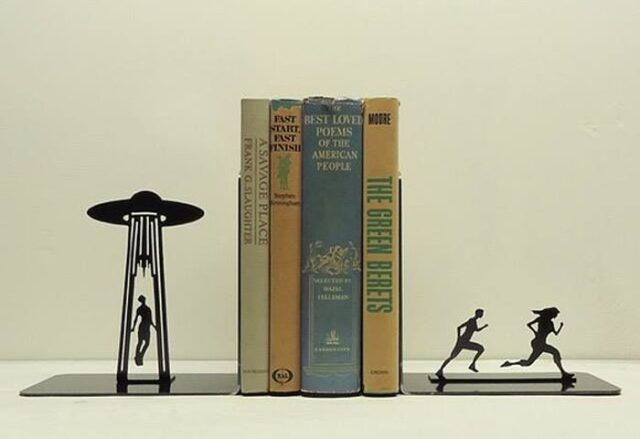 If your friend loves displaying their passion for the Sci-Fi world, you have probably thought about getting them some decorative piece that they can add to the shelf or a coffee table. Our suggestion is to go with the UFO bookends. First of all, these are extremely cool, and if you ask us, something that every die-hard fan needs to possess. Moreover, it is also something that everyone needs which is why it is one of the most popular presents that people usually gift.
Micro Cubebot Puzzle
If, in some cases, your friend identifies as a complete geek and they enjoy playing with puzzles and other 'brain' games, you should definitely investigate this toy robot. It is made of wood and elastic material and it can provide them with hours of fun. It can easily be arranged in numerous different positions and in the end, it can be folded back into a perfect cube. This is another gift that can be used as a decorative item that your friend is going to love.
Star Wars Chopsticks
Finally, if you are on the hunt for a present for a Star Wars fanatic, we are sure that you won't be able to find anything better than these chopsticks. As you can assume, these are designed to be lightsabers. So if your friend cannot have a real one, we believe these to be the perfect substitution.