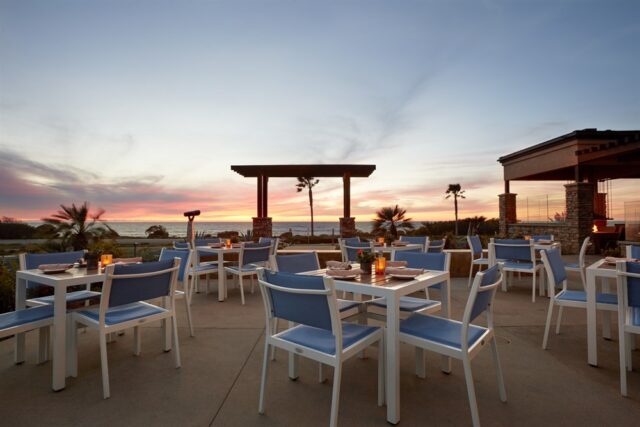 One of the worlds most famous hotel chains is definitely Hilton. They are in the business since 1972, and they have more than 540 hotels and resorts all around the world. If you choose to book your stay at a Hilton resort you will not be disappointed. And this will not be your last time staying at one of their hotels or resorts. There is a reason why they are one of the most famous hotel chains in the whole world.
Resorts are equipped with everything you need and more, and you will feel special and appreciated if you stay in one, and most important you will not get bored and you will have a lifetime experience.
We made a list of the best Hilton resorts in California, and we hope that it will help you decide where you want to stay next time you travel to California. There is something for everyone's needs. Whether you are traveling alone, with friends, with your kids and your family, or you are traveling for business.
Here is the list of the best Hilton Resorts in California:
1. The Waterfront Beach Resort, A Hilton Hotel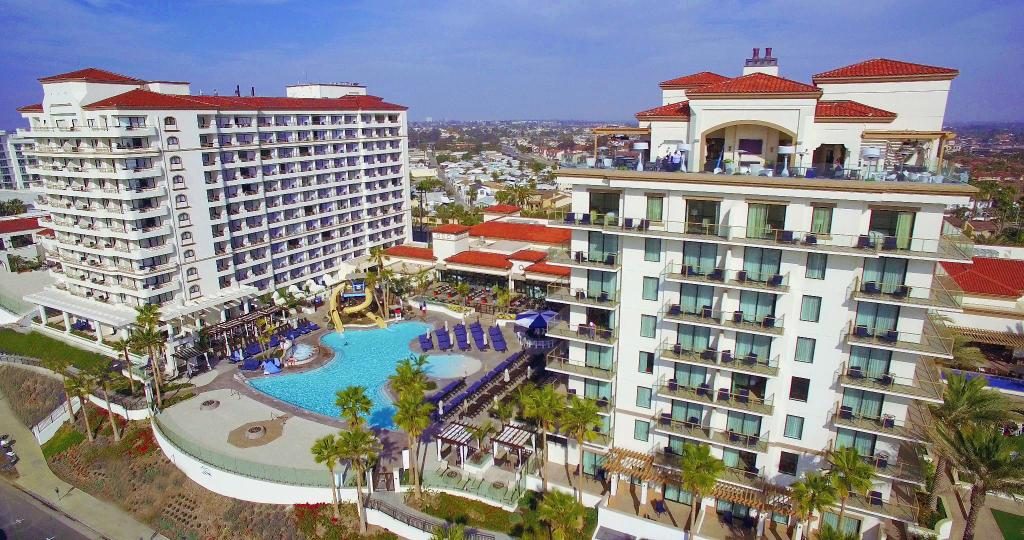 This is one of the best Hilton resorts out there, and it's because of the location. This resort is located just 40 miles southeast of downtown Los Angeles, and every room, yes, you've read it, every room has an ocean view. It is near the beach, but if you prefer to spend your time at the pool, you can because one of the things that this resort is famous for, except the room view, is its pool. And once you've tired from the sun and swimming in the pool, or in the ocean, you can enjoy in your room, which has a signature Hilton Serenity bed, a flat-screen TV and a private balcony. And yes, every room has this.
They also have a fitness center if you want to stay in shape while on your vacation. And after you've exercised enough you can relax at Shades Restaurant & Bar.
2. Cape Rey Carlsbad Beach, A Hilton Resort & Spa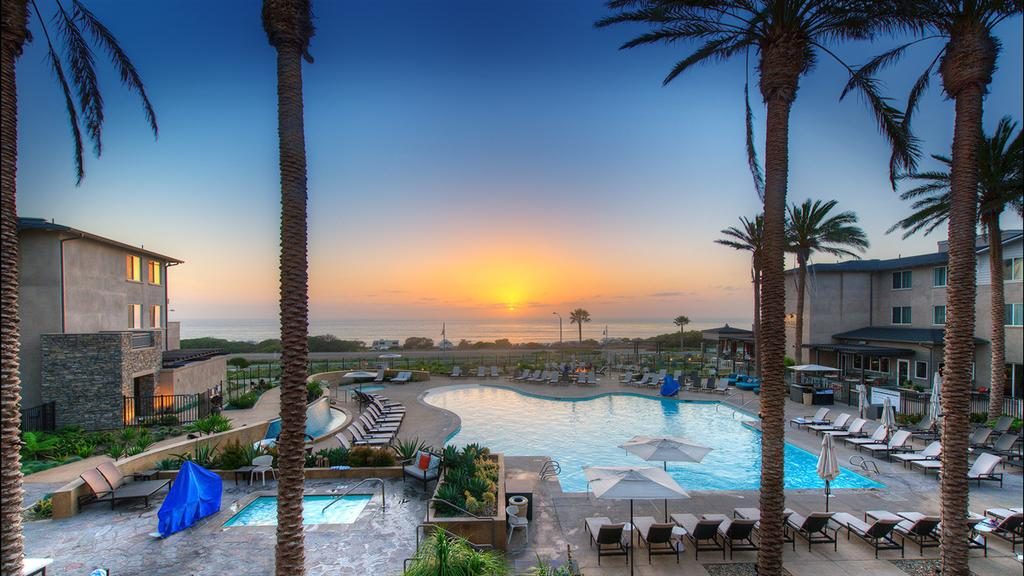 Another resort that has a view on the ocean, and it is located about 5 miles south of Carlsbad. If you want to stay at the beach frequently then this is the perfect resort for that. Also, it's kids friendly, so you can come here with your whole family. They, of course, have a pool and the pool area is large enough for your kids to play. Something more that will be interested in your kids is that the LEGOLAND is near, and there is a free shuttle service to LEGOLAND.
The rooms are very spacious and are equipped with flat-screen TVs, comfortable beds and WiFi. Chandler's Restaurant offers coastal cuisine that you'll definitely enjoy if you are foody.
And if you are not traveling with kids, there are still things that you can do at this resort. The spa is great and there are many world-class golf courses near the resort if you are a golf lover.
3. Hilton San Diego Resort & Spa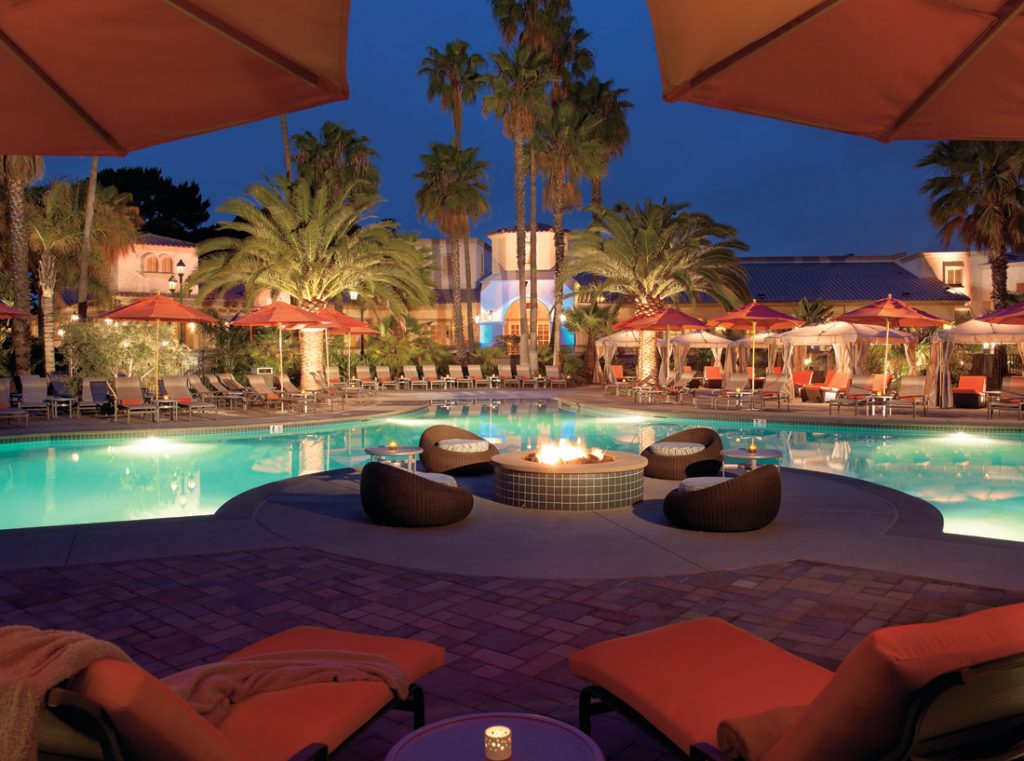 If you are traveling for business than this is a resort that you need to choose. The resort has its own business center, meeting venues, and a great WiFi. The resort is near the Mission Beach, SeaWorld, and downtown San Diego. So you can combine business and pleasure. You will enjoy staying at this resort because the guest rooms are beautiful, they have flat-screens and balconies or patios. The resort has its own water sports equipment, on-site spa, and an outdoor pool. You can choose to relax and enjoy the poolside Frecso, where you can dine while sunbathing, or you can have your dinner at Acqua, where you can have delicious American cuisine that will blow you away.
4. Hilton Santa Barbara Beachfront Resort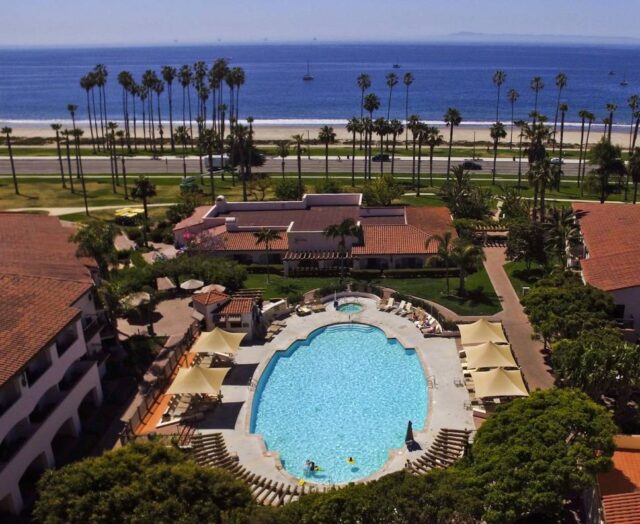 This resort is situated along the Pacific Ocean, and the view is breathtaking. But it is also very near Santa Barbara's shops, and restaurants. So if you want to explore Santa Barbara you can do it easily, by foot or you can use the bicycles that are complimentary. But if you don't want to do that, and you want to enjoy and relax in the resort you can do that, you don't need to leave the premises. You will find everything that you need here. The resort has its own pool, fitness center, tennis court, and a spa. And the spa is something special. The Spa Del Mar offers you many types of massages and skin treatments. The guest rooms are spacious, they have flat-screen TVs, minibars and balconies or patios. And when it comes to restaurants you can choose from even four restaurants on-site.
We hope that we help you decide where you would like to stay the next time you visit California. If you choose one of these resorts you will definitely not be disappointed. Hope you have a great time and enjoy your future trip.