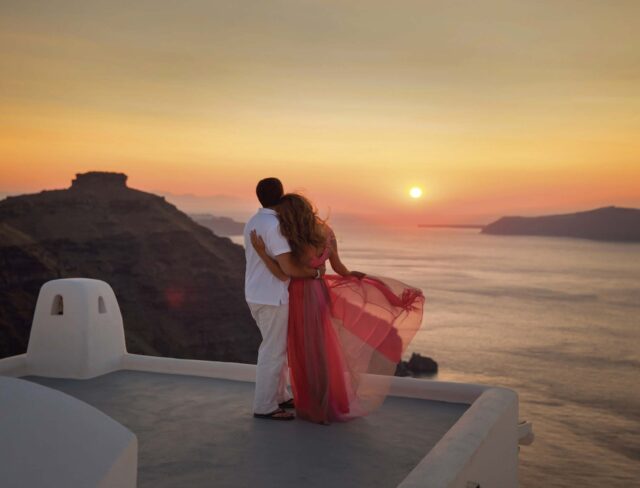 The wedding is finally over! Even though it is a fun ride, that's one huge roller-coaster emotions, right? Now that the big day is over you can focus on relaxing and starting your married life together! What's a better way to do that than a romantic honeymoon!?
Newlyweds want to finally have some time on their own, without all the pressure and to get some relaxation after the wedding stress. The honeymoon is the perfect way to do that and just connect with your partner. No matter what you chose to do for your getaway, this is your time to enjoy every second before you have to head back to real life.
To make sure you're going to have a nice and relaxing time you have to be prepared for anything. Pick a spot where you can do your favorite activities together or a place where no one will bother you. No matter what you decide to do on your days off, you need to pack before you head there. To help you with the last stressful part of the wedding-journey we compiled a list of packing essentials that you are going to need no matter where you are headed.
Follow this list to have a truly stress-free getaway and don't forget that nothing is as important as you two lovebirds!
Swimsuit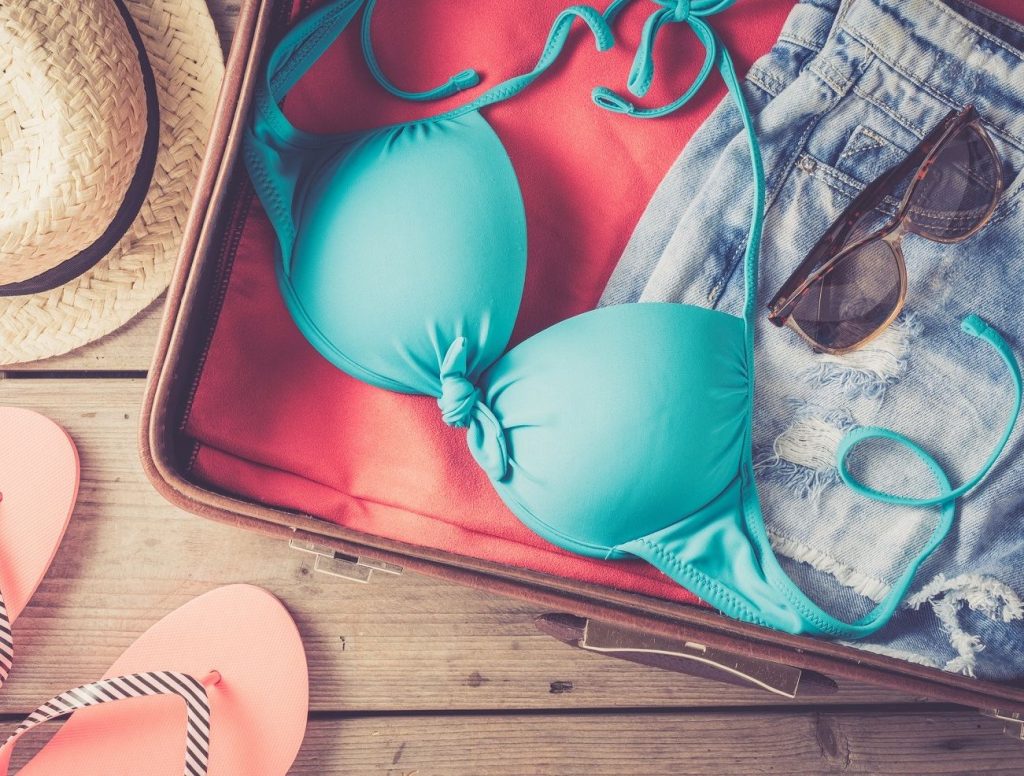 No matter where you are going, there is going to be a pool, ocean or sea. Statistics show that most newlyweds spend their honeymoon in a place that's close to the beach. And why wouldn't you? The warm sun rays will make you feel even better and you can just get into the water, swim and worry about nothing.
In addition to the swimsuit, don't forget to pack sunscreen and sunglasses. These are essential things if you don't want to get sunburns. Just in case, get some aloe ointment that will help you in case you do get some red spots on your skin. The sunglasses will keep your eyes safe and you will be able to look at your partner without the sun blocking your view.
Books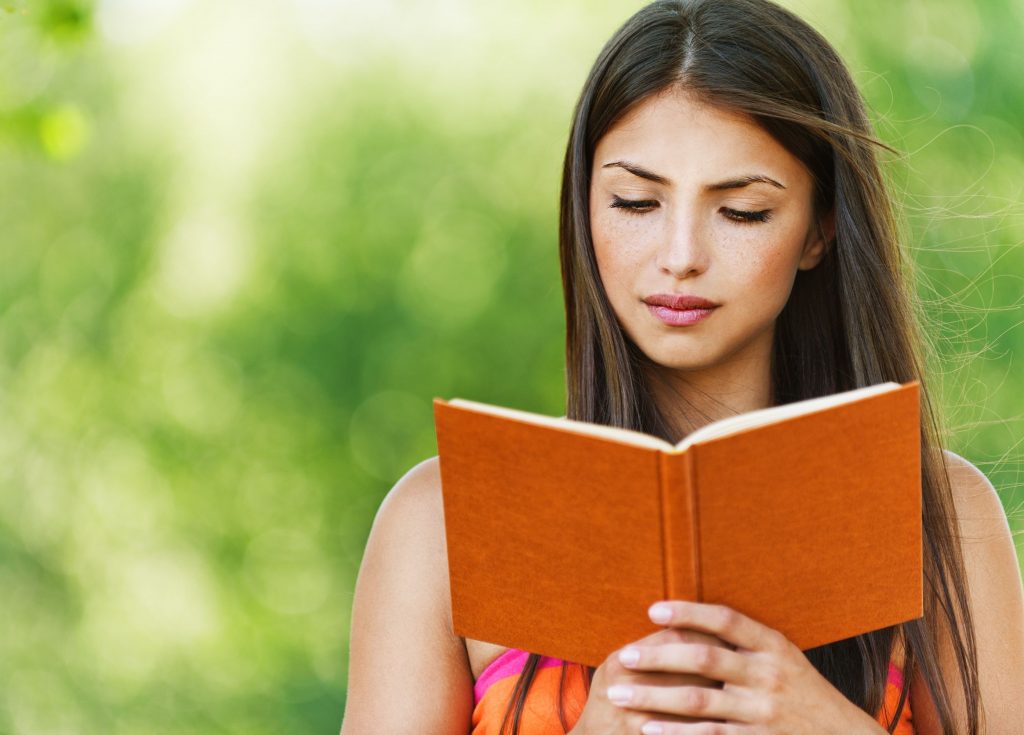 Or anything else that will let you have some alone time. Being married is amazing, but sometimes you need to have some alone time. Your partner does too. Many people think that when you are on your first trip as husband and wife, you need to spend every second together. That's actually not true.
You need some you-time to relax and focus on your thoughts. A nice book will help you do that. You can still be in the same room with your partner, or on the sunbed next to them and just focus on yourself. Don't bring too many books because your partner may get jealous, but get just one or two that will keep your company while your partner is swimming or taking a nap.
Shapewear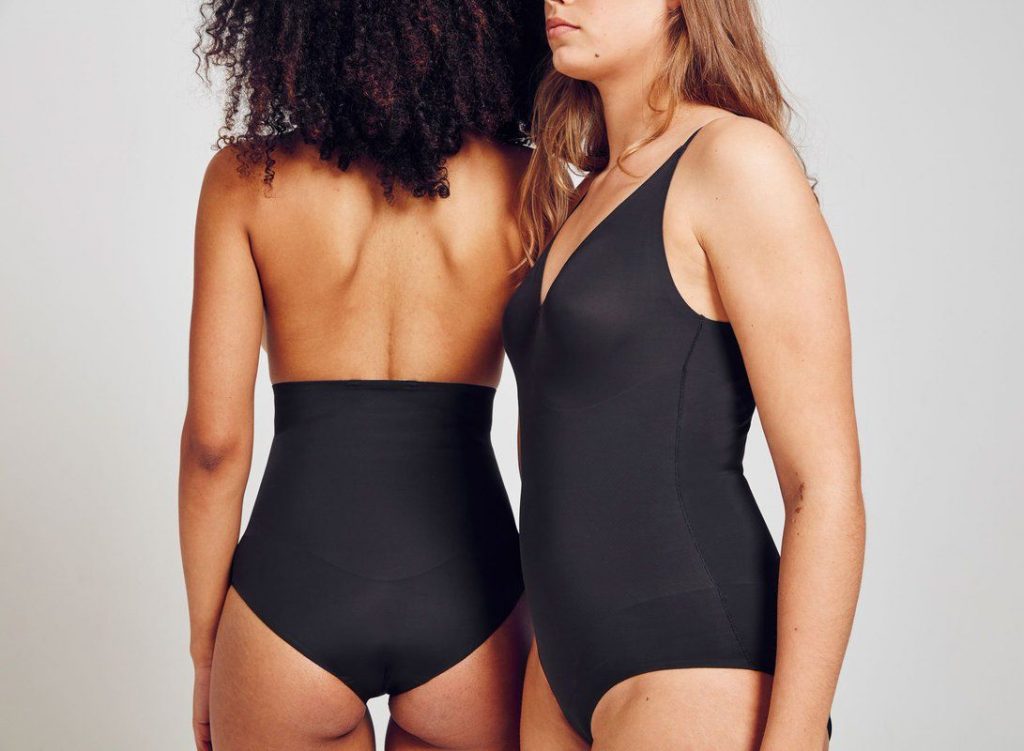 The honeymoon is all about getting romantic and spending some alone time with your husband. And you definitely want to look the best. To make sure you look amazing in that new flattering dress, you should think about getting some type of shapewear.
Most girls think of shapewear as something that looks like it belongs in your grandma's closet. And they could not be more wrong! The new types of shapewear are something that is even better than lingerie. Websites like hauteflair.com offer you things that not only make you look good when you have a few extra layers on, but they also look sexy when your dress is down on the floor.
Insect repellent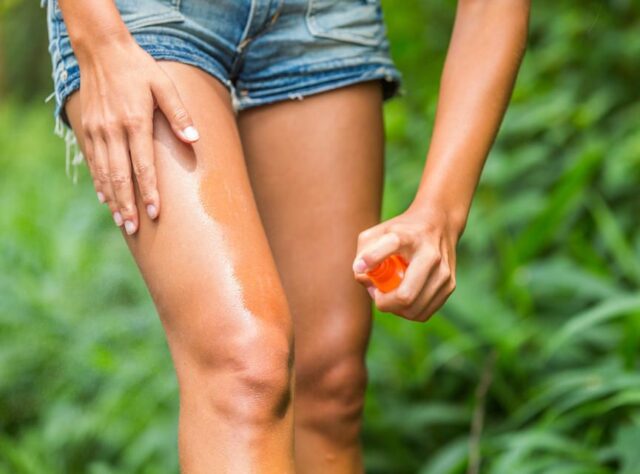 No matter where you are going, chances are you're going to want to have to share a romantic moment together under the stars. And there are insects everywhere. Unless you plan on going somewhere where the temperatures are below zero, you will get some nasty insect bites.
Most of them are not threatening to your health, but they can itch or even hurt. To keep yourself and your partner safe from those nasty bites, you better pack some insect repellent. Get one for your room and get at least one travel size that you can carry with you at all times and apply when needed.
Good-looking outfits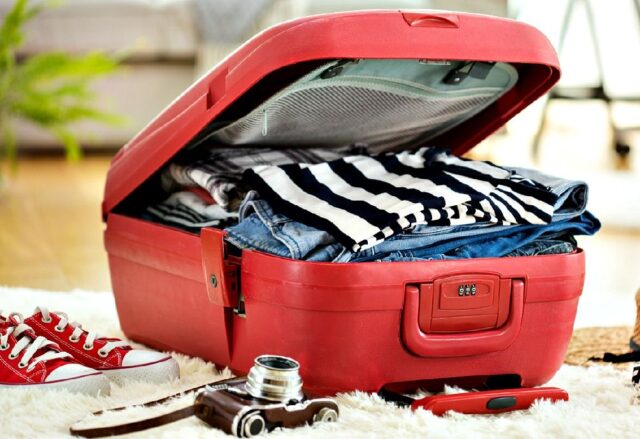 Now is the time to shine. Your partner knows how you look when you are sick and they know how you looked on your wedding day. They love you no matter if you are wearing an oversized shirt or a little black dress. However, that does not mean that you should not step up the game during your first getaway as husband and wife.
Pack some nice-looking underwear and don't forget the cocktail dress. To complete the look, you should get at least one pair of a strapless bra. If you are going to the beach, chances are you'll spend most of the vacation in flip-flops, but get some sexy high heels as well. Finally, pack a clutch or an evening purse so that you can look like from the cover of a magazine.
Medicine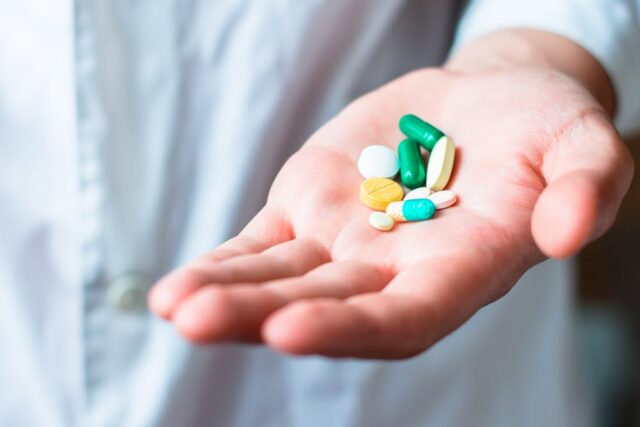 This is something to keep you and your partner from harm's way. If you are traveling to a new country, pack a first aid kit just in case. Don't forget diarrhea pills, pain relievers, motion sickness medication, some band-aids, antihistamine, and anti-acids. These things are not sexy, but they are definitely essential.
Don't forget to get travel insurance to make sure that if something happens, you will be able to go get medical help without stressing out about the bills.
Now that your bags are ready you can finally go to the destination of your choice and just have the time of your lives. Pack depending on the days you're going to stay there. Don't bring too many things and don't pack too many bags. At the end of the day, you always pack too much stuff that you end up returning without looking at them. Try not to make the same mistake on your honeymoon.
Check the weather before leaving and always pack something warm just in case the temperatures suddenly drop. Remember that your documents and the money are the two things you cannot forget. Even if you forget something, you can buy it there, so don't stress.
Is there anything you'd like to add to this list?