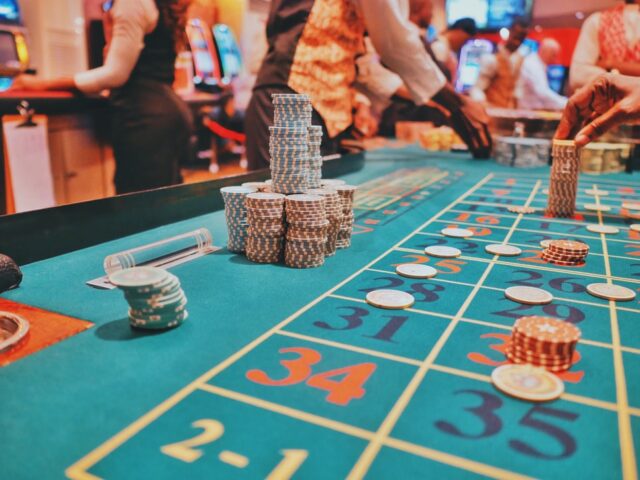 For casino lovers, nothing beats being stood at the roulette table anticipating the next roll. Whether roulette is your favourite or blackjack gives you the surge of adrenaline you require, there are plenty of land-based and online casinos where you can try your luck. Although you can find casinos almost anywhere in the world, not all of them are worth visiting. If you're planning a trip and want the best gambling experience, here are the top 10 casino cities in the world.
Las Vegas
As you would expect, Las Vegas ranks first when it comes to the best casino cities on the planet. Whether you head to Las Vegas for a weekend away or longer, prepare to hit the strip and be amongst some of the most breath-taking casinos in the world. There are roughly 75 casinos to feast your eyes on in Las Vegas, including the Venetian, MGM Grand, and the Bellagio. Whatever time you visit the entertainment capital of the world, you're sure to have an adventure like no other in Las Vegas.
Monte Carlo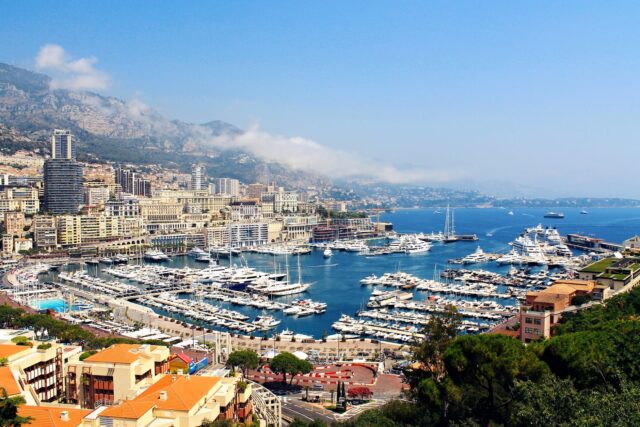 While Monaco is the second smallest country in Europe, Monte Carlo is regarded as the most successful and famous gambling destination. In fact, millions of tourists flock to Monte Carlo every year to play at the casinos. If you're after a touch of glamor and sophistication, look no further than Monte Carlo. Whatever casino you head to, make sure you dress up to the nines, especially as you'll be in the playground of the rich and famous!
Singapore
There are numerous reasons why millions of people flock to Singapore every year, whether it's for the country's fantastic zoo, aquarium, or the world's largest Ferris wheel. However, Singapore is also home to two resorts with huge casinos: Marina Bay Sands and Resorts World Sentosa. If you're stopping off in Singapore on a long-haul trip, you must factor in time to head to a casino.
Macau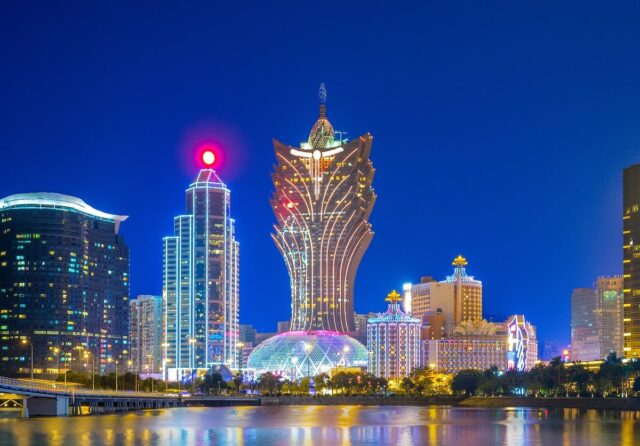 Originally known as Asia's most sought-after gambling destination, many of the wealthy are heading to Macau for an exciting night at the poker table. Although Macau may not be quite as famous as Hong Kong, it is home to some of the most impressive casinos on the planet. When you're not playing at a casino, Macau has scenic walks you must go on. What's more, you can enjoy the tasty Macanese cuisine which is sure to get you ready for an exciting night at the casino.
Cape Town
Cape Town is special for many reasons. From the dramatic stretches of coastline to the heights of Table Mountain, Cape Town is also home to the GrandWest Casino and Entertainment World, which is filled with all the casino games you know and love. You can also check out this website which is a South Africa Online Casino. PlayLive Casino boasts over 1,300 titles, meaning you'll be spoilt for choice. Before you head to Cape Town, playing at a South Africa Online Casino will give you some kind of idea of what to expect.
Atlantic City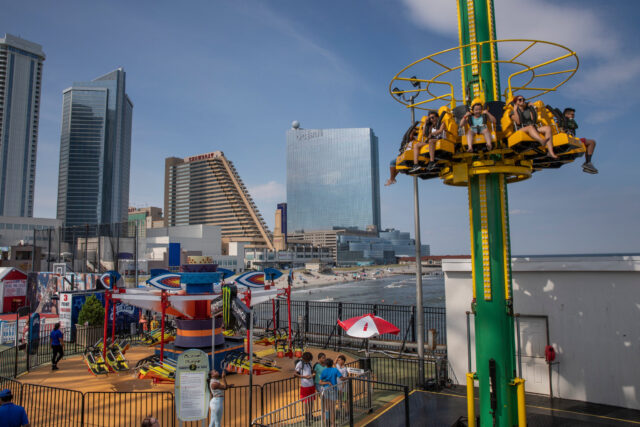 Atlantic City welcomes millions of tourists from across the world. If you head to Atlantic City, prepare to take in some fabulous entertainment and, most importantly, some of the best casinos in the world. This resort city has an array of casinos, beaches, and a boardwalk to explore. Whether you take a trip to the Borgata, Caesars, or Trump Plaza Hotel & Casino, you're sure to find your casino favourites while in New Jersey.
London
While many people head to London for a spot of tea and a potential glimpse of the Queen, others visit England's capital for some gambling fun. When you arrive in the big smoke, you can try out over 20 casinos. These include The Ritz Club, Casino at the Empire, and the Hippodrome Casino. After a busy day of sightseeing, you must head to a casino in London.
Aruba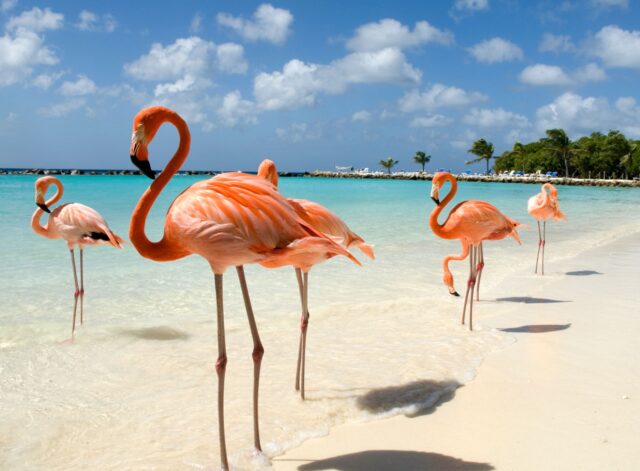 If you're planning a vacation and want somewhere with beautiful sandy beaches and casinos, look no further than Aruba. This small island country provides a mixture of a relaxing beach getaway, as well as a thrilling gaming adventure. When arriving in Aruba, you will be spoilt for choice with how many casinos are available. These include Glitz Casino, Crystal Casino, and Stellaris Casino. What's more, many of them are open 24 hours!
San Juan
San Juan is Puerto Rico's capital, which provides visitors with some of the most mesmerising casinos in the world, some of which are open 24 hours a day. So, you can be assured that no seconds of your gambling vacation will go to waste. If you want to mix with the locals and tourists, some of the best resorts in the city to check out include the Ritz-Carlton and the Marriot Resort & Stellaris Casino. Alongside playing casino games, San Juan is home to an array of stunning beaches and a multitude of outdoor activities. Whether you love being in nature or partying the night away, you're sure to have the time of your life in San Juan.
Paris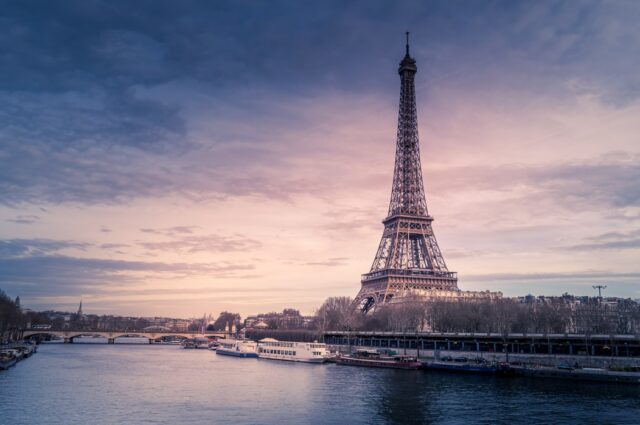 While Paris is known as one of the most romantic cities in the world, you can also check out a wide variety of exciting casinos. When the sun goes down, the wealthy and famous head out for a fun-filled evening at the roulette wheel. If you've decided on a trip to Paris, you must head to the Cercle Haussmann which is located in the heart of Paris. Once there, you can play on 25 tables that provide games of baccarat, blackjack, and punto banco to name just a few. With its famous landmarks, tasty French food, and shopping opportunities like no other, there are lots of other things you can cram into your Paris visit, allowing you to mix casino fun with other exciting activities.
Any of the cities above are great destinations to visit for casino fanatics. Make sure you book your trip well in advance so that you know what games await, where to stay, and how to have the gambling adventure of a lifetime.