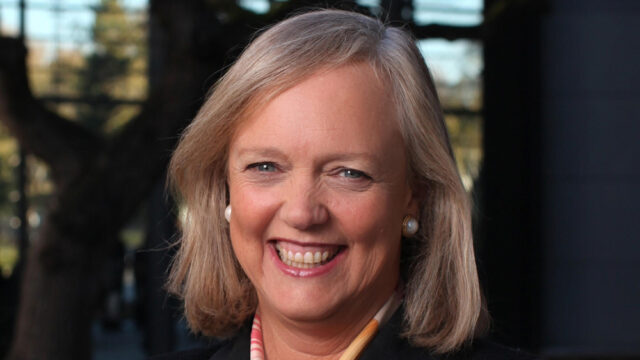 Support for Meg Whitman's gubernatorial campaign has plunged more than 40 points over the last two months amongst Republican voters, while Sacramento politicians are as unpopular as ever amongst the general public, a survey released yesterday by the Public Policy Institute of California finds.
The poll gives Whitman, the former eBay CEO who has spent more than $60 million of her own money on her bid to become the state's next governor, the support of just 38 percent of likely Republican primary voters, down from 61 percent in a PPIC poll conducted in March.
Her opponent, state Insurance Commissioner Steve Poizner, is backed by 29 percent, up from 11 percent in March.
The enormous drop in Whitman's support, also reflected by other recent polls, comes despite a continuing blizzard of both positive and negative ads from her campaign. The increase in Poizner's support since March, meanwhile, may correspond to the beginning of his own advertising campaign.
Poizner began airing an ad attacking Whitman's voting record and conservative credentials this week in the Bay Area, but had already begun advertising in less expensive and more heavily Republican media markets earlier.
Republican Senate primary remains tight
Meanwhile, in the Republican race to determine who will challenge Democratic Senator Barbara Boxer in November, former HP CEO Carly Fiorina and former Congressman Tom Campbell remain deadlocked, with Fiorina drawing support from 25 percent of likely Republican primary voters and Campbell drawing 23 percent, figures which are mostly unchanged from March.
However, state Assemblyman Chuck DeVore, a favorite amongst GOP conservatives, has doubled his support since March, now receiving the support of 16 percent of those polled.
DeVore began the race with less funding and name recognition than either Fiorina or Campbell, but neither of the two better-known candidates has been able to fully establish credibility with the relatively conservative electorate that votes in GOP primaries.
"This election is very much in flux," writes PPIC's Mark Baldassare in the release accompanying the poll. "Republicans are struggling to figure out what to do about it and what their party stands for," he says.
The presumptive Democratic nominees for governor and Senate, Jerry Brown and Barbara Boxer, both hold leads over all of their possible Republican challengers in test general election matchups, though Whitman polls better against Brown than Poizner and Campbell does better than either Fiorina or DeVore against Boxer.
Disapproval of Sacramento politicians at record highs
The 2010 election comes in a year in which voter disapproval of state politicians is higher than ever. 23 percent of adults surveyed in the poll — a record low — approve of Schwarzenegger's performance as governor, while 65 percent — a record high — disapprove.
And while the state legislature's approval ratings recovered slightly from a record low in March, they're nothing to gloat about either — only 16 percent of adults approve of the legislature's performance, while 72 percent disapprove. Likely voters are even more likely to disapprove than the population at large, with 80 percent disapproving of the legislature's performance.
Voters' expectations for cooperation between the governor and legislature to solve problems such as the state's continuing budget crisis are also at all-time lows — only 19 percent of adults expect the governor and legislature to "work together and accomplish a lot this year," as opposed to 73 percent who expect otherwise.
Voters split on how to solve state budget crisis
But while voters may not have high hopes for Sacramento politicians to work together to solve the budget crisis, they themselves are divided over how it should be solved.
42 percent of adults surveyed said they would prefer the state's budget gap, estimated by the Governor's office to be $17.9 billion in the next fiscal year, to be closed through a combination of spending cuts and tax increases, while 39 percent would prefer that it be closed mostly through spending cuts.
Only 7 percent support closing the budget gap mostly with new tax revenues, while 6 percent say that borrowing money and running a deficit is acceptable.
63 percent of Republicans would prefer to see the deficit closed primarily through cuts, while 52 percent of Democrats prefer to have both cuts and tax increases. Independents split down the middle, with 44 percent preferring a mixture of tax increases and spending cuts and 42 percent preferring to have primarily spending cuts.
But an overwhelming majority of those surveyed — 69 percent, including 67 percent of independents and even 51 percent of Republicans — said they would support paying higher taxes to maintain current spending on K-12 education.
Majorities of both men and women and of every age and demographic group surveyed would support raising taxes to pay for K-12 education.
Those findings could bode well for a California Teachers Association-backed measure aiming to qualify for the November ballot, which would eliminate $2 billion in what the CTA calls "corporate tax loopholes" and direct the money towards education.
By comparison, 54 percent of those surveyed would support raising taxes to pay for higher education or health and human services, while only 18 percent would support tax hikes to pay for the prison system.
The PPIC survey of 2,003 adults was conducted via phone between May 9 and May 16. Results for all adults surveyed have a margin of error of plus or minus 2 percent, while results for likely voters in the Republican primaries have a margin of error of plus or minus 5 percent.