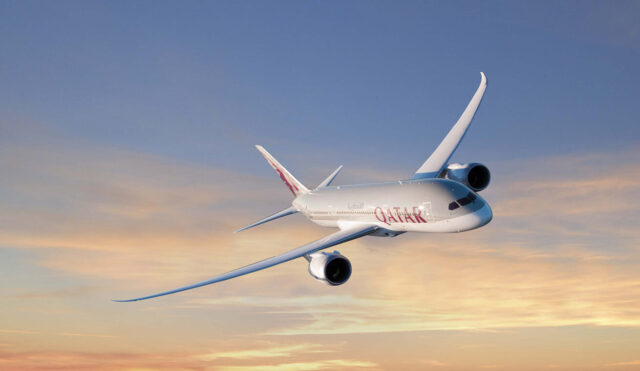 LE BOURGET, PARIS – Qatar Airways knows no bounds when it comes to pampering its premium cabin flyers. Flights of just several hours can be done in a seat that turns into a bed.
The carrier offered tours of their Airbus A320 single-aisle aircraft at Le Bourget during the 2015 Paris Air Show. The narrobody plane features 12 fully lie-flat Business class seats in the premium cabin along with 120 Economy class seats.
The planes typically fly to intra-Gulf destinations and other short-haul destinations. Very few carriers feature lie-flat seats on short-haul aircraft, but it appears Qatar is willing to spare no expense regardless of the destination its most important customers are travelling to.