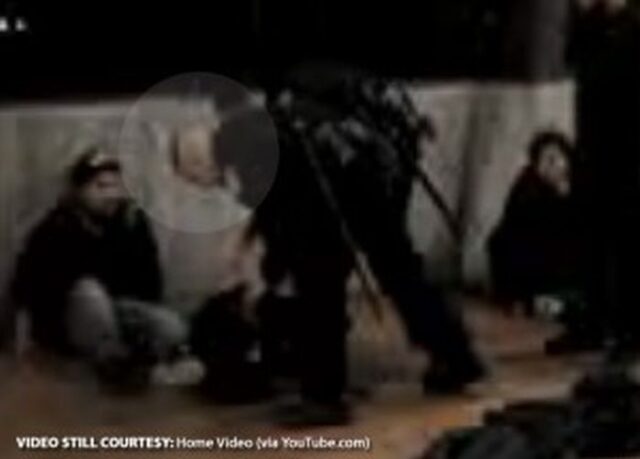 The prosecution in the trial of Johannes Mehserle, the former BART Police officer charged with second-degree murder for the New Year's Day 2009 shooting of passenger Oscar Grant, has filed a request to compel former BART Police Officer Tony Pirone, who now lives in North Carolina, to travel to Los Angeles to testify in the case.
In the request, dated May 4 and made public this week, prosecutor Scott Jackson calls Pirone a "necessary and material" witness for the prosecution's case and requests that he be present between June 7 and June 25.
Citing Pirone's "hostility towards the prosecution in this case," Jackson asks for an "attendance hearing" to be held in North Carolina, and says that the prosecution will ask for his extradition if he does not appear.
Pirone was on duty at the Fruitvale BART station on New Year's Day 2009, when Mehserle shot Oscar Grant.
Cell phone videos recorded by onlookers depict Pirone striking Grant and using a racial epithet prior to the shooting, making him a controversial figure in the case.
Pirone's lawyer Bill Rappaport has argued that both actions were defensive moves, claiming the officer struck Grant only after Grant himself had become violent and that he had only parroted the racial slur after Grant had said it.
Grant family attorney John Burris has called Pirone one of the primary aggressors in the case, claiming the former BART officer's actions heightened tensions and may have led to the killing.
Pirone was fired by BART in April after a third party independent report recommended that he be terminated for his actions on Jan. 1, 2009. The former officer gave the initial order to arrest Grant before the fatal shooting incident.
Pirone also appears on the defense's witness list for the trial. His testimony is expected to be crucial in establishing the events leading up to the shooting and Mehserle's state of mind.
Pirone's expenses for traveling to and attending the trial will be paid for by the state of California, Jackson writes.
A final pre-trial hearing in the case will be held June 1 in Los Angeles, where the trial has been moved due to concerns about whether Mehserle could receive a fair trial in Alameda County. Judge Robert Perry will rule on a motion by Grant family attorney John Burris to strike him from the defense witness list and will decide how much, if any, of the testimony of defense video expert Michael Schott, will be permitted at trial.
Jury selection in the case begins June 2, with opening arguments expected on June 10.