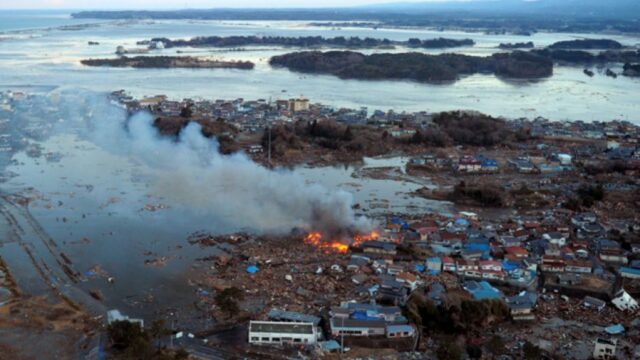 A tsunami warning has been issued for the Northern and Central California coast, including the San Francisco area after a magnitude-8.9 earthquake struck off the coast of Japan.
The National Weather Service's West Coast/Alaska Tsunami Warning Center says the waves are projected to reach San Francisco at 8:08 a.m. Friday. The tsunami is expected to peak between 1.5 and 3 feet along the Pacific coast near the Bay Area, with waves projected to reach more than 7 feet near Crescent City, California.
Peak waves are expected "two to three hours after initial arrival along the North American coast," according to the West Coast/Alaska Tsunami Warning Center. High waves and dangerous currents can continue for several hours after the first wave hits.
Authorities are warning people to stay away from low-lying coastal areas and beaches and out of the water.
San Mateo County officials have issued a voluntary evacuation for coastal areas, and those in other low-lying coastal areas are being advised to be on alert for potential evacuations.
According to the WC/ATWC, a tsunami warning indicates "widespread dangerous coastal flooding accompanied by powerful currents is possible."
The earthquake, which struck off Japan's east coast, about 230 miles from Tokyo, at 2:46 PM Friday local time, triggered a wave which has caused widespread damage, with at least 90 reported dead in Japan. Dozens of powerful aftershocks have been reported.
A tsunami warning has been issued for islands throughout the Pacific, including Hawaii, where evacuations are underway. The International Red Cross has warned that the tsunami wave could completely wash over some low-lying Pacific islands.
The California Emergency Management Agency says it has activated its operations center in preparation for any possible event.
San Francisco has closed its beaches and the Great Highway as a "precaution," though the city does not expect to issue evacuations of residents living near the coast.