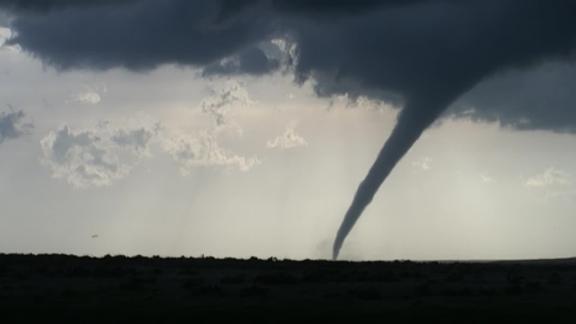 SAN FRANCISCO — The National Weather Service issued a rare tornado warning for central San Mateo County Friday morning and said that a small wind gust that caused some property damage in Santa Rosa was likely caused by an actual tornado passing through the San Francisco Bay Area.
The tornado warning was issued at 11 a.m. for the cities of San Mateo, Belmont, Foster City, Burlingame and Millbrae after NWS meteorologists feared that a strong storm cell could cause tornado force winds as it passed over the county.
No tornado was ever spotted touching down in San Mateo County and the warning was allowed to expire at 11:30 a.m.
Forecasters said a gust of strong wind — likely from a small-sized tornado — ripped the roof off a Santa Rosa materials supplier near Pacific Avenue at 9:15 a.m. Friday. Neighboring homes were also damaged by strong winds that uprooted fence posts and tore shingles off the roofs of buildings.
The wet weather caused treacherous driving conditions on roadways throughout the Bay Area and Northern California causing significant delays after spin-outs and accidents.
In the high Sierra, there was a closure of westbound Interstate 80 at Nyack after a reported 20 vehicle fatal collision that involved at least 6 tractor trailers, according to the California Highway Patrol.
One person was killed in the wreck that shut down traffic at the California-Nevada state line. Eastbound traffic was being held in Truckee to allow tow trucks to clear the disabled vehicles.
The weather is expected to remain wet through the weekend with a stronger system producing heavier rain and winds arriving in the San Francisco Bay Area on Sunday, according to the NWS.