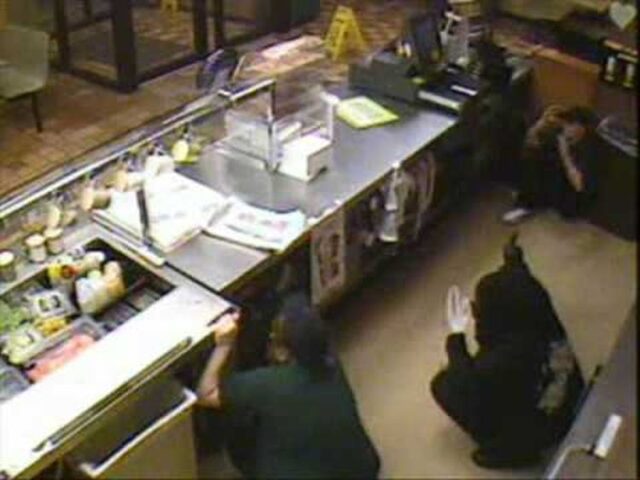 San Rafael Police released surveillance video of an armed robbery in hopes of catching the toothpick-chewing suspect who held up a Subway Sandwich shop inside the Marin Square Shopping Center at 4:45 p.m. Friday afternoon.
According to investigators, the man entered the shop and placed an order for two foot-long sandwiches.
As the cashier rang up the sale, the man pulled out a concealed black semi-automatic handgun and ordered the employee to empty the cash register. The cashier complied with the order and gave the man an undetermined sum of money.
The man fled the shop with the cash, the two sandwiches, and two bottles of Coke.
Police describe the robbery suspect as a white or Hispanic male between 25 and 30 years old, standing 5-foot-10, 170 pounds with slicked back brown or black hair. He wore a light mustache and goatee.
Police said the suspect was wearing sunglasses, a blue collared shirt and dark colored pants at the time of the robbery.
Anyone with information is asked to call the San Rafael Police Department at (415) 485-3000 or Bay Area Crime Stoppers at (800) 222-8477.