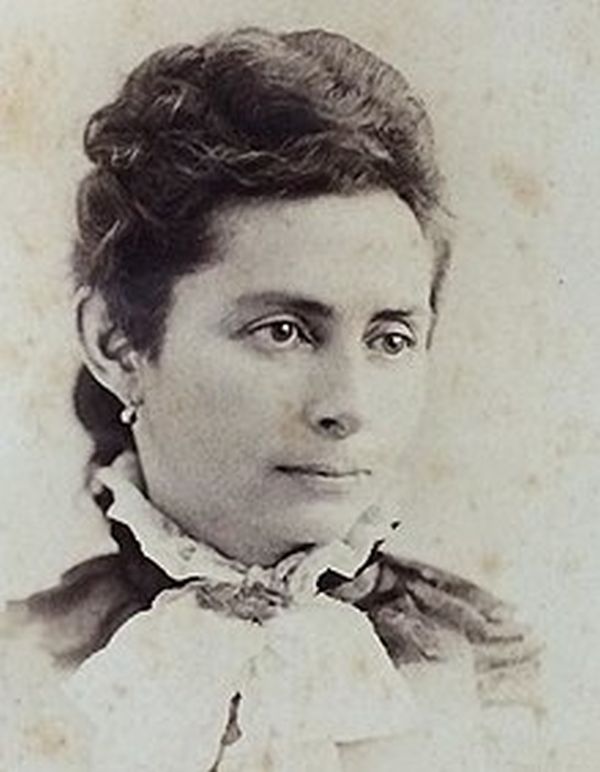 Sara Allen Plummer Lemmon
1836 – 1923
Botanist
Sara Lemmon is a name that most people probably have never heard of before. However, she was a major player in helping to designate one of California's most important and well-known symbols. So important was this symbol that it was even honored with its own day in 1974. It is because of Sara Plummer Lemmon that the Golden Poppy would be designated as California's state flower.
Originally a native of Maine, Sarah Plummer came to California in 1869 and settled in Santa Barbara. It was there in 1876 that she met and later married self-taught botanist John Gill Lemmon (1831 – 1908).
Traveling together for many years, the couple would go one to discover many previously unknown species of flowers and in 1881; she had a mountain peak outside of Tucson, Arizona named in her honor after she became the first woman to climb it.
However, it was in the 1890s that she would perform her greatest work for the state of California. It was Sara Lemmon who became a leader of the movement to have the Golden Poppy adopted as the California state flower, a fight that was ultimately successful when Gov. George Pardee signed the bill making it official in 1903.
In 1974, April 6th was officially designated as California Poppy Day.
Sara Lemmon passed in 1923 today rests peacefully with her husband at Oakland's Mountain View Cemetery in Plot 46. The stone that marks their grave appropriately has a carving of the poppy.
The California Beat recognizes and is forever thankful to Sarah Plummer Lemmon for her work in getting the poppy recognized as the state flower. It is because of the work that we are pleased to honor her as a California Beat Hero.