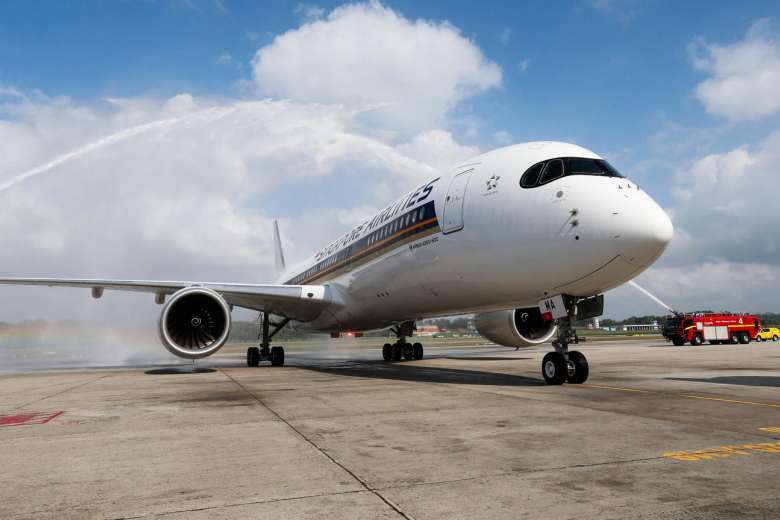 Hundreds of VIPs and enthusiasts turned out at San Francisco International Airport Tuesday to mark the arrival of the first regularly scheduled Airbus A380 service at the airport.
Lufthansa flight 454 from Frankfurt, previously operated by a Boeing 747, is flown by the world's largest commercial airliner starting Tuesday.
The double-deck airliner, which seats 526 in Lufthansa's three-class configuration, entered commercial service in 2007 with Singapore Airlines. Other operators include Emirates, Qantas, and Air France — which plans on operating the A380 from Paris to SFO for the summer, starting in June.
Lufthansa held a reception and aircraft tour for VIPs Tuesday, and SFO posted banners throughout the airport welcoming the A380.