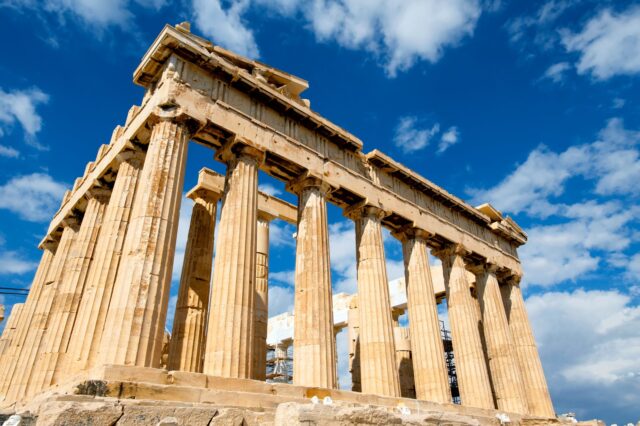 Greece represents one of the most popular places for a vacation visited by people from all around the world. The main advantage of this country is an amazing mixture of culture and beautiful sand beaches. There are numerous activities for families with children, romantic destinations, nightlife, and many other things that make Greece perfect for anyone.
You will see that there are hundreds of monuments from Ancient Greek culture, and be able to learn more about their interesting mythology and rich history. Also, there are thousands of resorts with a different level of luxury. You can read more here about some of the best resorts that Greece has to offer. Furthermore, we are going to introduce you to some of the best adventure travel destinations in Greece that you should visit in 2023.
1. Chania Town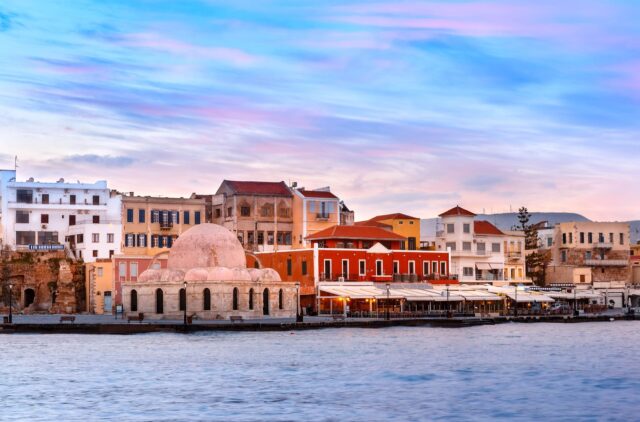 One of the biggest attractions of this place is Old Venetian Harbor, with its unique architecture. The city is full of pedestrian streets, and local people are known as very friendly and polite. Also, Chania Town is perfect for romantic trips. Besides the harbor, you should visit the Archaeological Museum, Botanical Park, Lighthouse, and many other monuments.
The most popular beaches are Agii Apostoli and Iguana Beach. If you are seeking luxury, the most elite resorts are Casa Delfino, La Maison Ottomane, and Alcanea Boutique Hotel. When it comes to food, be sure to don't miss organic salads and seafood. Some of the best restaurants are Akrogiali Taverna, Kritamon Wine Bar, To Stachi, and Colombo Kitchen and Bar.
2. Hersonissos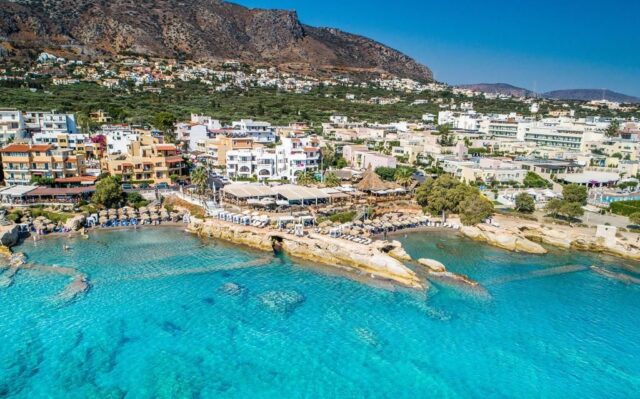 Hersonissos is an old town with a port, and it represents a perfect place for people with kids because you will find a lot of entertainment here, such as parks, museums, beautiful beaches, ancient monuments, shopping malls, and much more. The best sites to take kids there are Cave of Zeus, Aquaworld Aquarium and Reptile Center, Star Beach Water Park, and Lychnostasis Open Air Museum.
There are many restaurants where you can try some of the delicious meals from Greek cuisine, and some of the best are Zachos Taverna, the David Vegera, Taverna Harakas, Mythos, the Alchemist, and many more. If you are interested in more luxurious resorts, you should stay at Anthoula Village Hotel, Amirandes Grecotel Luxury Hotel, Pilot's Villas, Aldemar Knossos, or Maria Hotel Studios.
3. Mykonos Town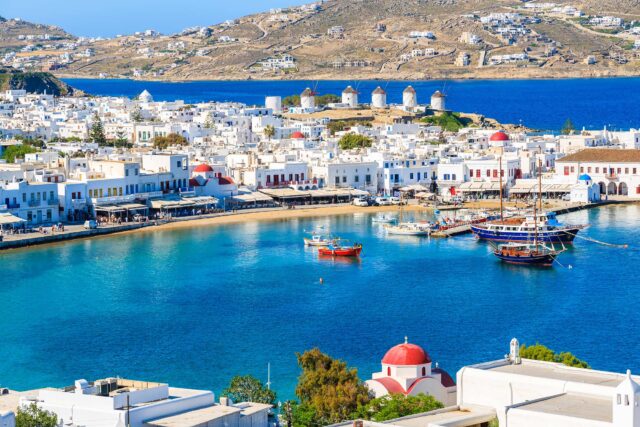 Mykonos is one of the most popular places in Greece, with authentic architecture and amazing sites such as Delos, Archaeological Museum, and Principote. Also, don't miss the windmills and Megali Ammos beach. You can go on a gondola ride at Little Venice, or visit the Church of Parportiani.
There are plenty of restaurants, and the most popular ones are La Cucina di Daniele, Pepper Mykonos, D'Angelo, Captain's Seafood, Gioras Wood Medival Bakery, and many more. Furthermore, Mykonos is known as a place with a lot of luxury resorts such as Harmony Boutique, Damianos, Spanelis, Omiros, Belvedere, and many more.
4. Apokoronas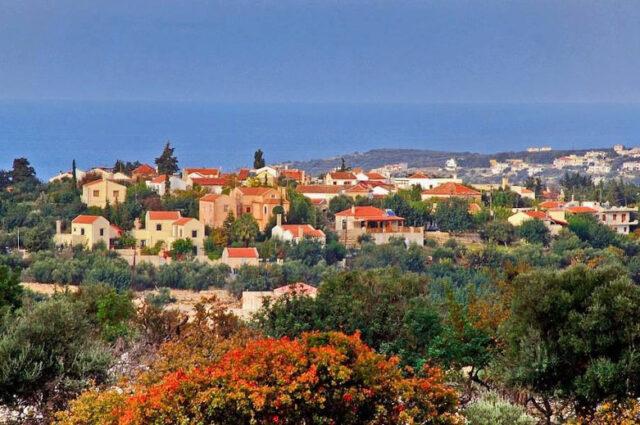 The biggest attraction of this site is crystal clear water and tours where you can try their famous cheese and bread. Also, Apokoronas is perfect for people who don't like crowded places. Besides that, you should visit Agios Nikolaos Church, Samonas Cave, Lake Kournas, Ombros Gialos Beach, and Georgioupolis wellness center.
Besides plenty of beach and water activities, the food is also delicious, and you should try some at the Cotton Club, Markos' Place, Parasia Rakadiko, Gavalianos Kafenes, Georgia's Traditional Taverna, To Yaladiko, and many other restaurants. The most luxurious resorts are Kiani Beach Resort, Porto Kalyves, Corissia Princess Hotel, Villa Irini, and more.
5. Crete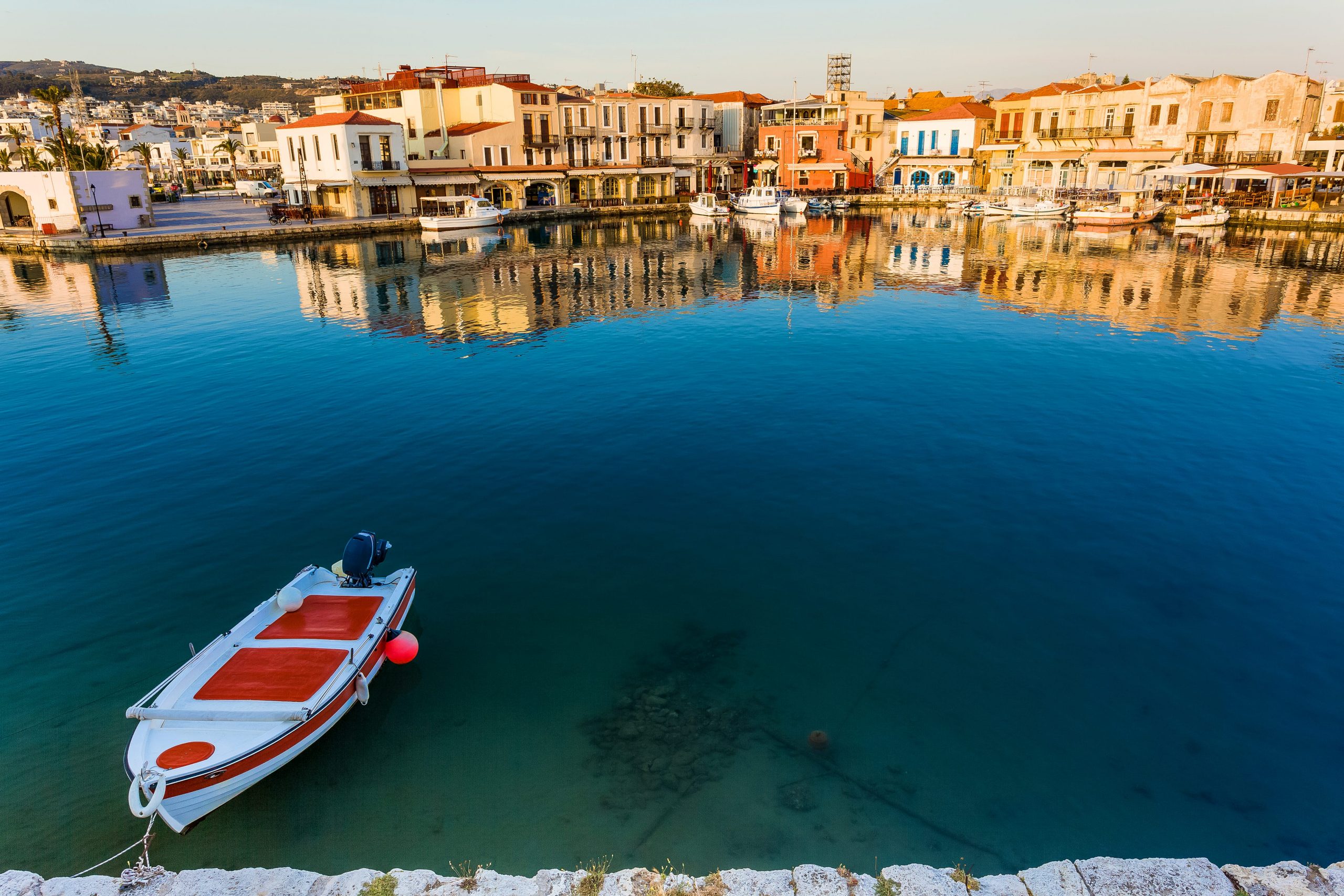 Crete is another top destination in Greece, and this island is full of various activities, amazing viewpoints, crystal clear water, and great beaches. Some of the best sites are Balos Lagoon, Samaria Gorge National Park, Sacred Monastery of Arkadi, Heraklion Archaeological Museum, Elafonisi Beach, and Manousakis Winery.
If you are interested in monastery visits, sailoring, or Museum tours, Crete is perfect for you. Some of the best resorts here are Minoa Palace Resort and Spa, Blue Palace, Ilianthos Village Luxury Hotel, and many others. The food is great, and we suggest you visit Taverna Harakas, House Steak Restaurant, Cafe Dimitris, and Yaourtaki Greek Frozen Yogurt.
6. Corfu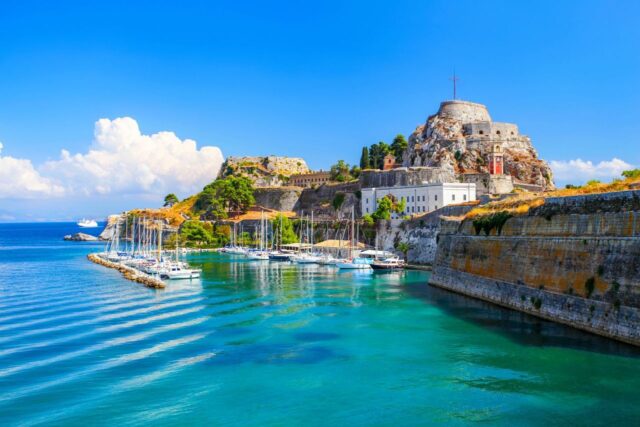 Greece has thousands of islands, and Corfu is one of the most attractive because here you will find many attractive monuments, great beaches, and historical sites. One of the best places is the Agni Bay. Besides that, don't miss to see Cape Drastis, Sidari, Vlacherna Monastery, and many other attractions.
If you prefer seafood delicacies, you should try some at Sykomaitha, the Venetian Well, Taverna Kalami, and The Old Time Cafe Bistro. The most popular hotels are Kavos, Sidari, Pink Palace, and Corfu Villa Portamaki. The most popular activities are water sports and the museum's visiting.
7. Therasia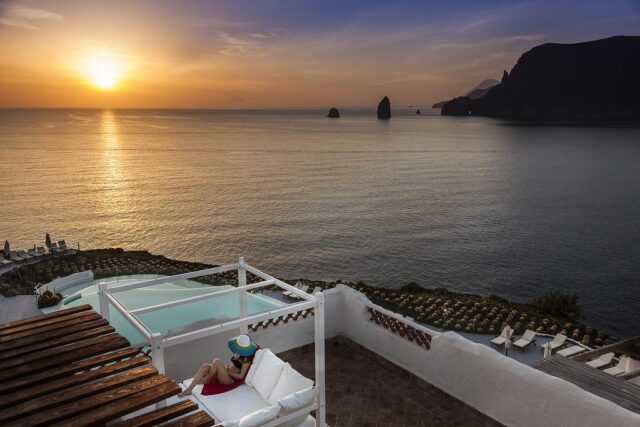 If you are looking for some less popular destination to avoid crowds, the Therasia is a perfect place for you. This volcanic island is full of churches and ancient monuments, and it is perfect for hiking and exploring. One of the most attractive sites is Perivolas Hideaway and villages throughout the island.
There are not so many resorts here because people usually come to a one-day visit on this island. However, you can stay at Residence Suites and Blue Dolphins. Also, Il Cappero and Panorama are the best restaurants here. Therasia is perfect for people who seek more adventure instead of just laying on the beach all day.
8. Athens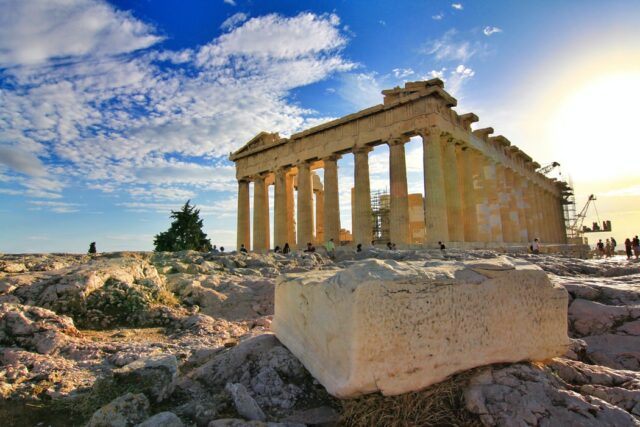 The capital of Greece is an amazing town full of different activities and cultural sites. The biggest attraction is the Acropolis that you can see from any part of the town. Besides that, you should visit the National Museum, Temple, of Plaka, Temple of Olympian Zeus, National Garden, and the temple of Parthenon.
This city is full of various resorts in different price ranges, and some of the most luxurious ones are Hotel King George, Grande Bretagne, NJV Athens Plaza, and more affordable ones such as Dorian Inn, Economy Hotel, and Athinaikon. When it comes to the local cuisine, you should try some meals at Estiatorio Milos, Spondi, and Funky Gourmet.
9. Santorini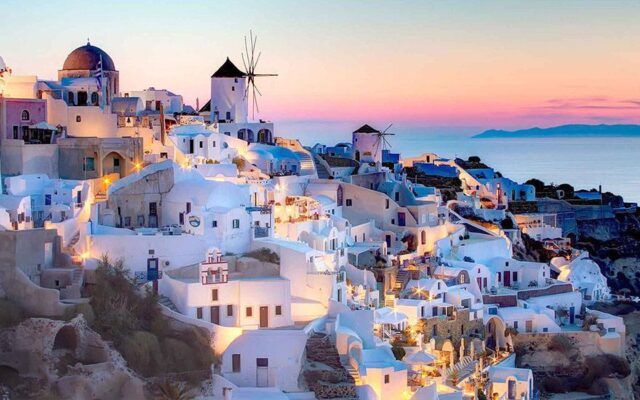 Santorini is a top destination in Greece, and it is popular among celebrities, luxury resorts, amazing architecture, and beautiful beaches. If you choose to visit this place, don't miss ruins of Ancient Thera, Fira Hiking Trail, Amoudi Bay, Lignos Folklore Museum, and many other sites.
There are plenty of activities here like beach and water sports and visiting museums and cultural sites. The best resorts are Vedema, Mystique, and Kastelli. Some of the most popular restaurants are Kapari Wine Restaurant, Pitoguros, Psaraki, Terra Nera, Metaxy Mas Tavern, and many more.