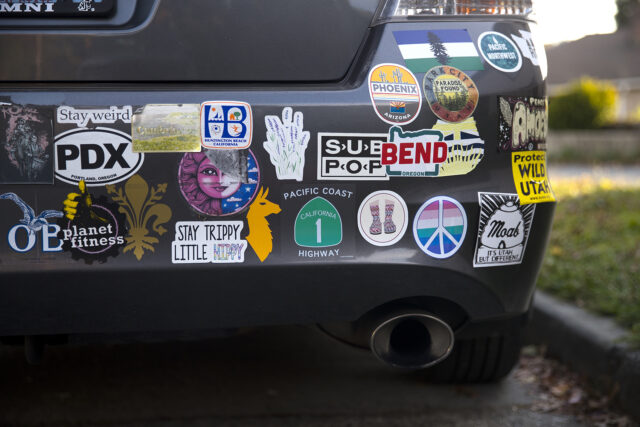 Bumper stickers are a great opportunity to advertise your business or to simply express your attitude about something. They can be funny, serious, or simply teasing, whichever suits you the most. If you are interested to create one for your car, but you simply don't know which design would be the best one, there is no rush. Keep reading to find out about the tips for creating a great one. We have gathered a few tips that will be a great guide for you throughout the process.
1. Create a template
Think about the goal you would like to achieve with the bumper sticker. That will be a great starting point, so you can proceed to create a template. Is your goal to promote your company? Create a slogan? Is it a way to express your attitude about something? Or you simply want to make someone smile? This will impact the way that the bumper sticker will look significantly. When you decide what your goal will be, then you can proceed to design a template. You can choose a template online and then customize it the way you want to. This website is the perfect starting point where you will be able to see how it is done and to customize your bumper sticker easily.
2. Customize it fully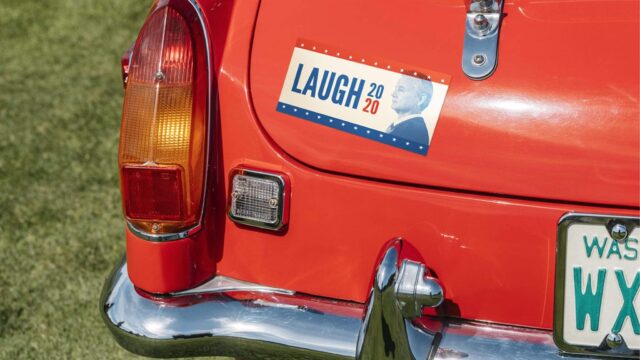 As previously mentioned, it is truly important to customize your bumper sticker the way you want to because it will reflect your personality. Anyone who sees it on your car will immediately create an opinion about you. Don't use too much text because people don't like to bother with reading too much. Besides, it is important to help people understand it easily even when they pass by you fast. Keeping it plain and simple is truly important, especially if your goal is to advertise a product or a service.
3. Keep it bold
Help your potential customers to reach you easily and remember your slogan just by seeing it once. Concerning the colors, they need to be bright so they can be easily seen. However, don't mistake that for choosing colors that are too gentle. The letters should be bold and easily noticeable from afar. Think about the designs you like to see and go from there. It will be much easier for you to make a decision and choose the design that will help you reach your goal.
On the other hand, if you simply want to have some funny message on your car, then you don't have to worry so much about every detail. Advertising demands a more thorough approach, while entertaining bumper stickers give you bigger freedom of choice. You can simply play around and enjoy the result.
4. Keep your audience in mind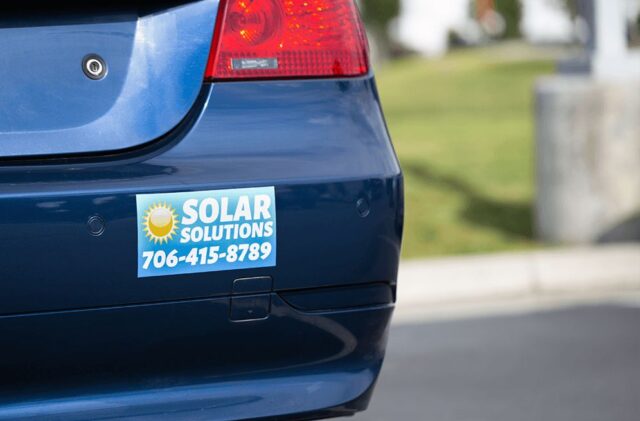 It is easy sometimes to get lost in the process and be too focused on the things that interest you to the point that you simply forget about the audience you are making the bumper stickers for. Think about the interests of your target audience. Do they want to have an easy service? Do they need bigger letters because they wear glasses? If your target audience is within the elderly population, you must think about all the ways to help them out.
On the other hand, younger generations would appreciate some glitter or slang. It is simply the way they talk. They love social media and it is usually their preferred method of communication, so make sure you add a social media account to your bumper sticker. This way, you will certainly expand your audience very easily and reach out to more people at once. You must always have your target audience defined, so you can create the design well. It is the only way to achieve the goal you've had in mind.
5. Revise, revise
Keep in mind that you cannot simply give a few suggestions and then print out thousands of bumper stickers. It is a process and it needs to be carefully done. You can make the design on your computer and then print out just one copy. If you don't like how it looks on your car, you can make the changes that you would like to see.
Then repeat the process until you are fully satisfied with the result. It is the only way to get what you were looking for. Be patient and persistent. Change colors, fonts, and overall look. You can make a few designs and ask your friends to choose the best one. Sometimes we are not objective as we should be, so hearing the opinion of the people we trust can help us enormously.
6. Keep it sticky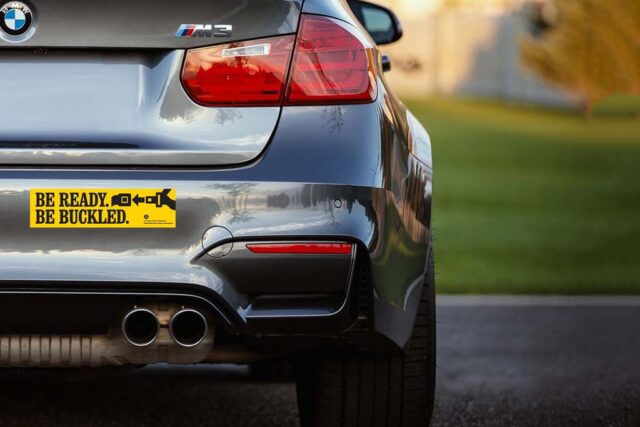 The bumper stickers can stick to the car more or less depending on their purpose. However, it is important to have stickers that can stick well, but not be permanent or damage the car in any way. It is always good to ask about these things in advance, so there are no unpleasant surprises. Bumper stickers must be made well so they can be put on a car easily, but also be easily removable.
We hope that with these tips it won't be too hard for you to make a bumper sticker that you've always wanted. Bumper stickers are truly a powerful means to reach the audience and to advertise your product or service. As mentioned before, it is important to think about the wants and needs of your target audience, the requirements, and incorporate your goals into it. The result will be exactly what you've had in mind.
Give yourself time to experiment with various designs before you start printing and there is a bigger chance that you will be completely satisfied with what you see in the end. Simply go step by step, take your time and design a bumper sticker that will reach the audience you've had in mind. The only thing left for you to do is to stick it to your car and start enjoying it.