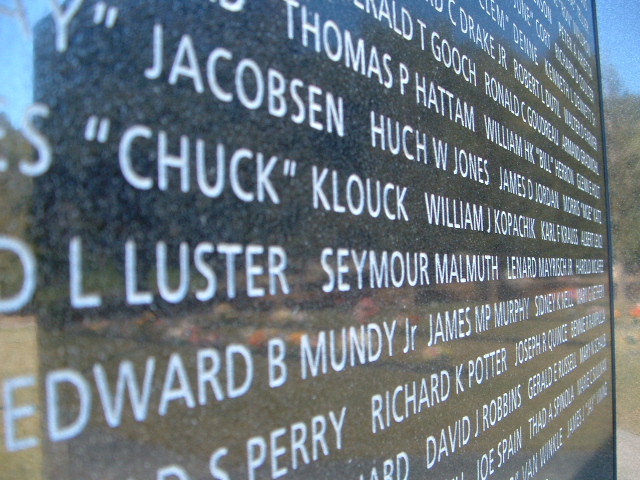 By Roy Morlidge / Beat Staff Writer
There is no denying that the city of Sonoma has been a historical city. In fact, it can be called the birthplace of the California Republic. While many of the city's historical buildings and sites can be found at Sonoma State Historic Park, many of the Sonoma Valley's pioneers have found rest just a few blocks away at historic Mountain Cemetery.
Founded in 1841, Mountain Cemetery is located at 90 First Street West a few blocks away from Sonoma Historic Park. It is open daily from 8 am to 5 pm. For those planning to visit the cemetery, I suggest that you be physically fit. I had known that the cemetery was located along some hills, but what I didn't realize is that it is literally located on the side of one.
Perhaps the most important person who has found rest at Mountain Cemetery is a well known name not only in the Sonoma Valley, but in California history as a whole. Gen. Mariano Guadalupe Vallejo entered the Mexican Army in 1824 and by the 1830's was commanding general of Alta California.
With the outbreak of the Bear Flag Revolt, Vallejo made an enticing target and was ultimately arrested. He later would serve in California politics following its admission into the United States. Buried with his wife, Francisco Benicia Carrillo Vallejo, Gen Vallejo's date of birth is actually in correctly inscribed upon his marker, a fact that is corrected by a smaller inscription written at the base of the marker.
Buried just a few steps away from Gen. Vallejo's resting place is Henry Ernest Boyes, who is known in the region for establishing Boyes Hot Springs just north of Sonoma.
Another notable personality in the cemetery, who just happens to be memorialized a short distance from Gen. Vallejo as well, is Capt. William Smith. A Virginia native, Smith answered the call for arms during the American Revolutionary War and served with the Virginia Navy aboard the Hazard. Eventually moving to Sonoma, he is considered the only known veteran of the Revolutionary War to be buried in the state of California. Today, two plaques can be found next to each other honoring his memory, the first being erected in 1965 and the second in 1994.
Located next door to Mountain Cemetery, though not a part of it is the Sonoma Veterans Memorial Park. Acquired in 1996 and opened in 2005, this cemetery located behind the Sonoma Veterans Memorial Building at 126 1st Street West and is opened daily from 8 am to 5 pm.
At the heart of the cemetery, and its distinguishing landmark, is the Star of Honor fountain. Memorialized upon its sides you can find the names of Sonoma Valley veterans from all United States wars. In the surrounding cemetery, veterans who saw service in conflicts ranging from World War Two until today's war in Iraq now rest peacefully. Keep in mind that this is a military cemetery so be respectful as during your visit.
While I can't state that both locations are places for normal tourism, I will say that both places are interesting to visit. Mountain Cemetery is the final resting place of many of the Sonoma Valley's leading pioneers and is thus a great place to visit to get close to history. Meanwhile, Sonoma Veterans Memorial Park is a great place to reflect upon and honor the men and women who served in the armed forces.