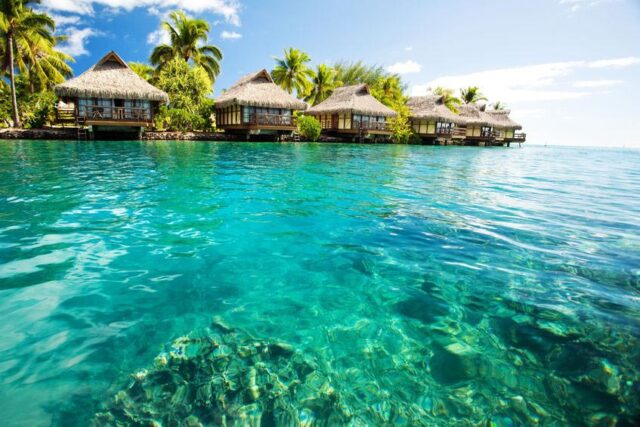 When winter rolls around in Australia, people down there enjoy the cooler weather for a little while, but before too long they are ready to escape and get back to the warm climate we experience most of the year. The South Pacific is an area with incredibly warm, tropical weather all year round. Below is a list of our top 5 South Pacific destinations to escape to this winter.
Cook Islands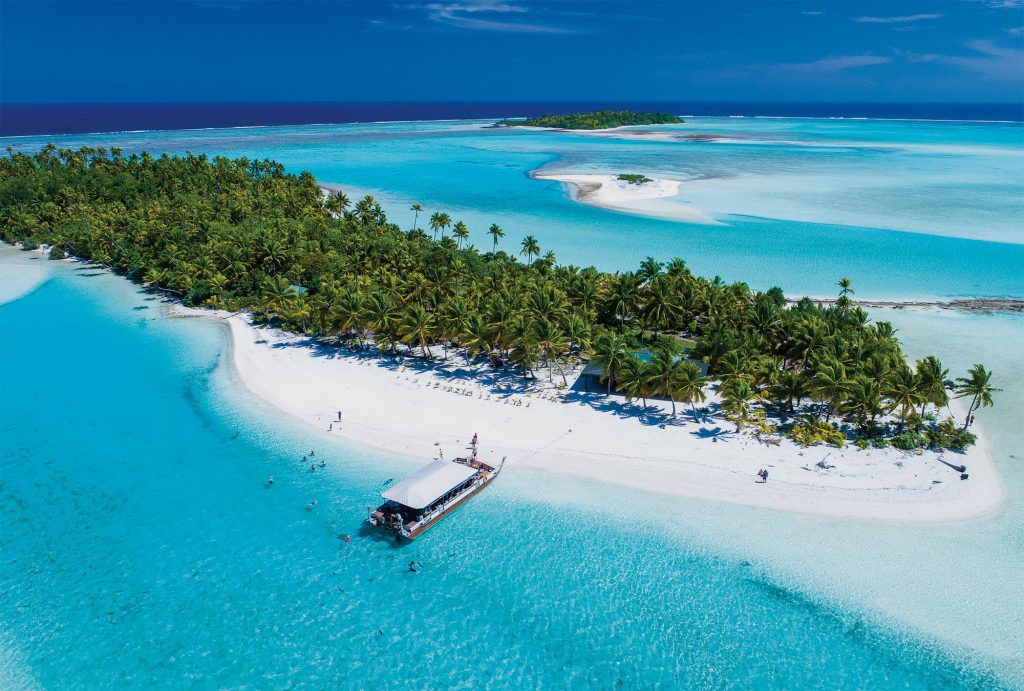 Located just 9 hours off the East Coast of Australia, nestled halfway between New Zealand and Hawaii, the Cook Islands are arguably the perfect island holiday destination. The Cook Islands are made up of a family of 15 islands, the main two being Rarotonga and Aitutaki. Rarotonga is the main point of access, with plenty of flights on various airlines running from Australia and daily flights going between Rarotonga and Aitutaki. The best part about Cook Islands holiday packages is undoubtedly the climate, with an average temperature of 26 degrees from April to November and a maximum temperature of 30 degrees from December to March. When it comes to activities, there are so many ways to enjoy the Cook Islands. For the perfect winter escape, we recommend dividing your time between Rarotonga and Aitutaki and spending your days lying by the beach, floating in the turquoise water and devouring the delicious local cuisine.
Norfolk Island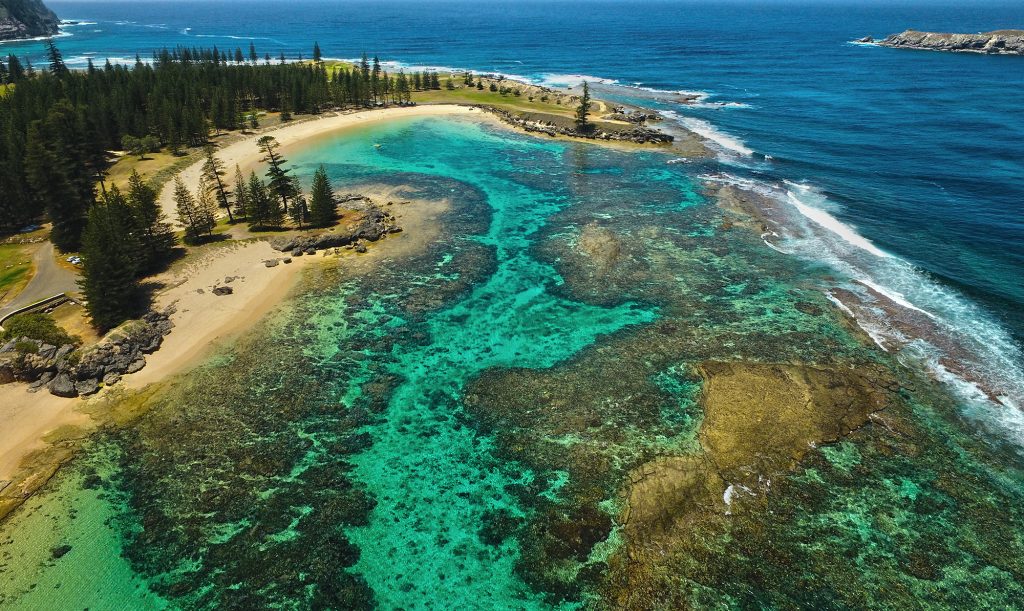 According to Norfolk Island Holiday experts Spacifica Travel, this island is perhaps one of the most underrated destinations in the South Pacific and has so much to offer in terms of history, activities, food, and nature. Part of the Australian External Territory, Norfolk Island possesses a rich convict history like that of Australia and is the perfect destination to explore and learn. Apart from the historical attraction, Norfolk Island holidays are a major adventure destination with plenty of incredible surfing, fishing spots and sporting activities including archery, bowling, tennis, paintball, golf and bike riding- the list just goes on! If you're looking to relax, there's an array of beautiful beaches with perfect swimming temperatures all year round as well as several stunning nature walks. The best part? Norfolk Island is only a 2.5-hour flight from Australia! But before you do and visit this amazing island, visit Parkon and check some of the ways you can save on traveling.
Fiji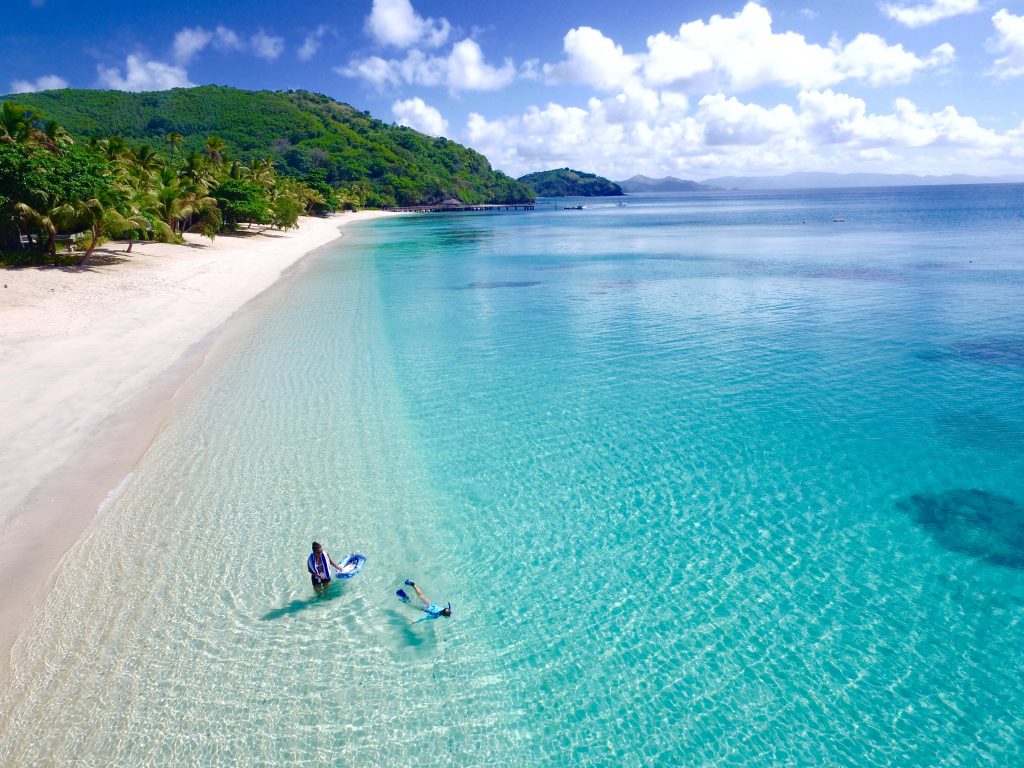 Fiji is known for having an incredible climate all year round, making it the perfect South Pacific winter escape destination. The average temperature in Fiji is 30 degrees from January to March, with a slight drop to 26 degrees from May to October so that you can experience summer every single month. Fiji is also globally known for its friendly locals who welcome visitors with open arms, a smile and of course a friendly "Bula!". When it comes to spending your days on the island, Fiji is the ultimate place to relax. Instead of an action-packed holiday, many travelers come to Fiji to spend days lounging by the beach, getting massages and floating in the water.
New Caledonia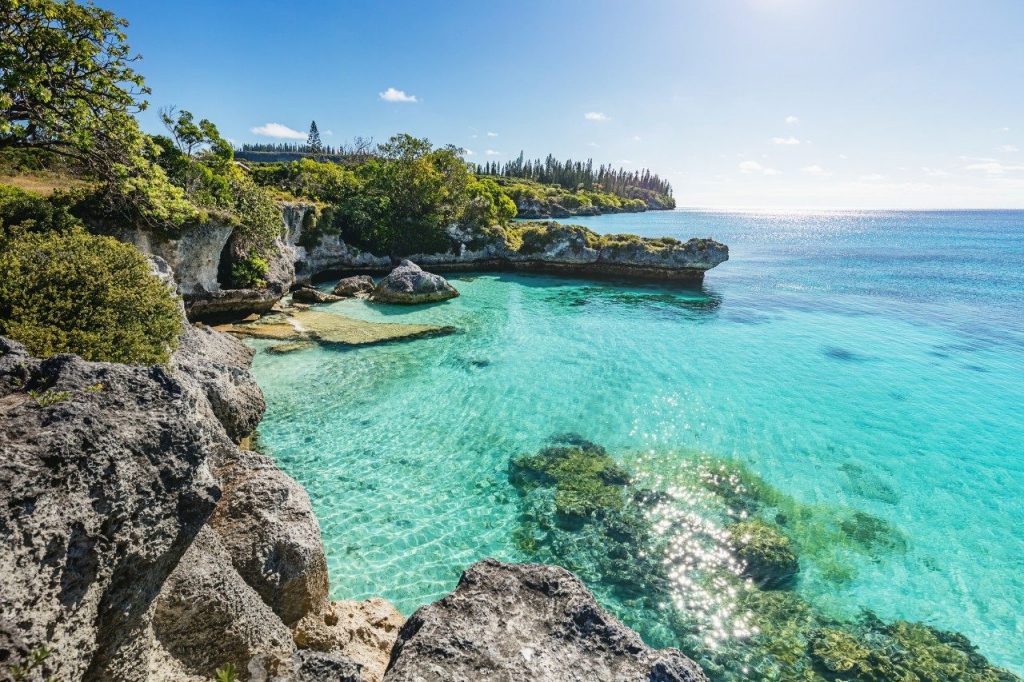 Located just four hours away from Australia is New Caledonia, a French territory comprising of dozens of islands in the South Pacific, giving travelers a taste of France without the long-haul travel. In New Caledonia the climate is warm and tropical, staying around 30 degrees from late December to March and around 24 from June to September. During April-May and October-November, the average is 27 degrees so, really, the temperature is perfect all year round. When in New Caledonia, take the opportunity to make the most of the vibrant multi-cultural society by tasting local cuisine, but also beach lounging, mountain hiking, reef exploring or café hopping.
Tahiti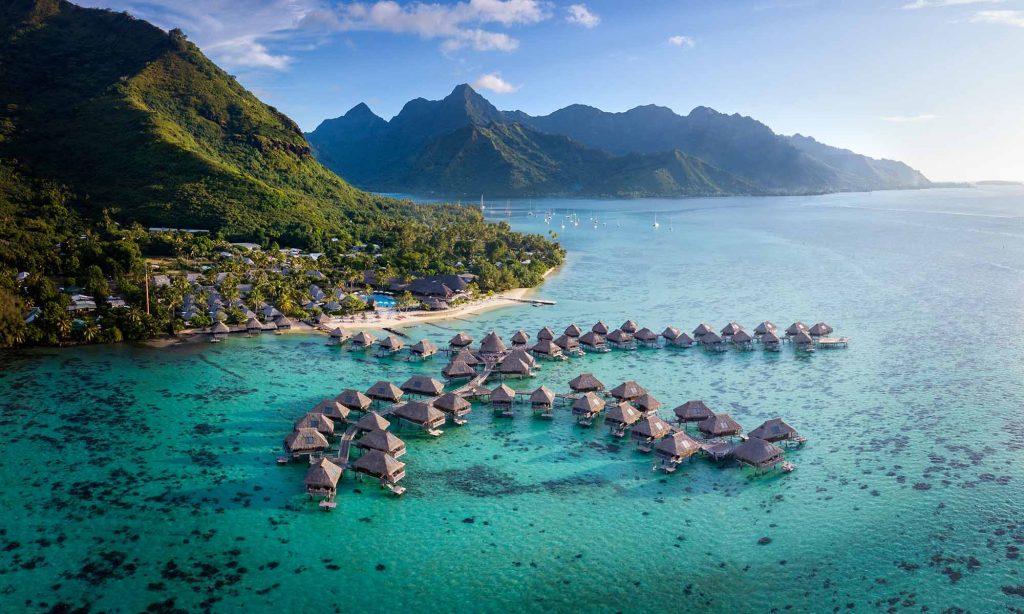 For a truly magical escape from winter, it is almost impossible to go past Tahiti. Tahiti is one of those places that must be seen to be believed; home to beaches filled with tropical flowers, incredible volcanic mountains, and crystal blue water. Like many of the South Pacific islands, Tahiti averages temperatures in the high to mid-20's all year round, making it perfect to visit at any time of the year. A day in Tahiti can be spent doing any number of activities from swimming with sharks, to feeding stingrays, sampling the delicious local cuisine to simply lounging on the beach.