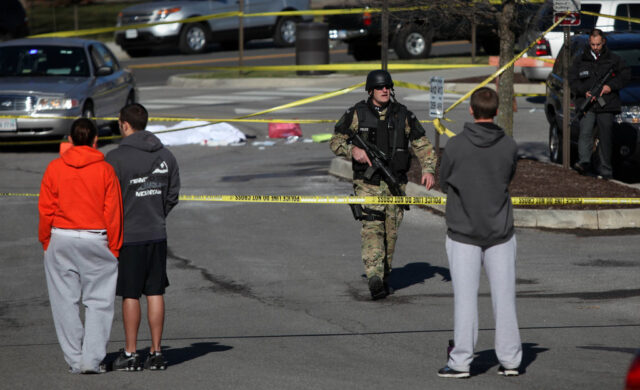 (10/10) — 11:33 PDT — SAN LEANDRO — Two people were killed and two others were wounded at a bayfront golf course Saturday night after a gunman opened fire during a birthday party, according to police.
San Leandro Police said Sunday that they received an emergency 911 call from the Monarch Bay Golf Course at 10 p.m. alerting them to a number of shots being fired at a party in the course event center.
When police arrived, officers discovered three people who had been shot, authorities said. The three victims were transported to Eden Medical Center in Castro Valley where one of the three shooting victims died.
The other two victims sustained non-life threatening injuries and were expected to recover, police said.
A fourth shooting victim was driven by friends to San Leandro Hospital where they succumbed to their injuries.
Police did not immediately disclose a motive for the shooting and did not publicly identify any suspects. No one has been arrested in connection with the incident, according to authorities.
The names of the deceased victims have not yet been released.