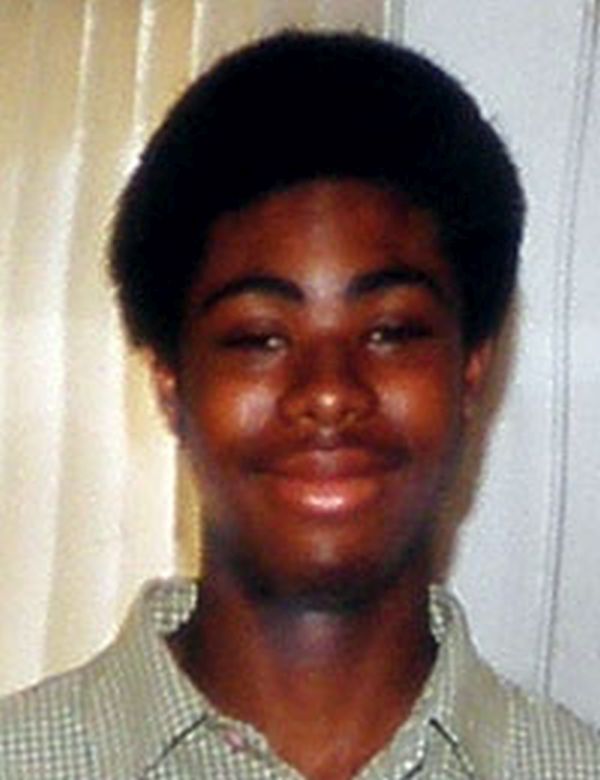 Updated: 1/5/2008 2:00 p.m. PST with image stills from home video and the new lawsuit being filed against BART.
By Tim Jue / Beat Staff Writer
Disturbing home video obtained and broadcast by Bay Area television stations Saturday evening shows the killing of an unarmedĀ 22 year-old Hayward man by a San Francisco Bay Area Rapid Transit Police officer at the Fruitvale Station in Oakland, Calif. during the early morning hours of New Year's Day.
The newly released video clips, shot by two separate witnesses who recorded the confrontation between the deceased man, Oscar Grant, and BART Police officers who were responding to a skirmish between two groups of feuding passengers, are giving new insight and raising deep concerns about why a transit agency police officer drew his service weapon and fired a fatal shot that killed Grant, a father of a four year-old girl.
Oscar Grant is seen up against the wall of the Fruitvale BART station platform while officers attempt to subdue him and the group he was with New Year's morning.The un-named BART Police officer is seen reaching for his gun as he squats over Oscar Grant, 22, in this video still. He would unholster his weapon, and fires a shot that mortally wounds the unarmed man. (Courtesy: KTVU-TV)
Moments before he is shot, Grant is seen with both hands raised. He is soon wrestled to the ground and shot by a BART officer standing nearby.Moments after the shot is fired, the BART officer is seen holstering his weapon. Other officers appear to react with surprise that he opened fire.The BART officer who fired the shot appears to be in a state of shock. He stands over the mortally wounded man hunched over with both hands on his knees.
Television station KTVU reported Saturday and aired footage it obtained from anĀ unidentifiedĀ BART passenger and another rider that showed Grant lying on his stomach detained by police. Two police officers attempted to subdue him by dragging him from a sitting position to one where he was lying flat on his stomach. One officer was shown holding Grant's head to the platform pavement while another officer stood over him.
BART officials maintained that Grant was not restrained when he was shot, and prominent Oakland civil rights attorney John Burris, who has been retained by the family of the deceased man, said Saturday that Grant was compliant to officers and was not cuffed when he sustained a gunshot wound to his back.
On Sunday, Burris formally told reporters that the family would be filing a $25 million lawsuit against BART, and that criminal charges should be filed against the unidentified transit police officer who killed Grant.
One of the two pieces of video, shot from within an idle BART train at the station,Ā showed Grant with his hands behind his back, but it remains unclear whether he was restrained by handcuffs when the officers were subduing him.
The footage showed the officer that was kneeling over Grant reach for his holster, pull out his service pistol and fire a single shot that strikes Grant in the back.
The BART officers surrounding Grant appear to react with surprise, and the officer who fired the fatal shot is seen holding his hands to his temple and then is shown hunched over with his hands on his knees — suggesting that heĀ also reactedĀ in a state of shock, according to the video obtained by KTVU.
Witnesses told reporters on Thursday morning that the officer was heard saying "Oh my gosh" after he shot Grant.
Another piece of video that Bay Area television stations aired was caught by 19 year-old Union City resident Karina Vargas, who disembarked from one of the trains that was halted at the Fruitvale platform to film the police response to a reported brawl on-board a New Year's Eve Dublin/ Pleasanton-bound train that brought revelers from San Francisco festivities back to the East Bay.
PAID ADVERTISEMENT
Her footage was also aired Saturday, and captures the scuffleĀ that led up to the shooting, and the ensuing chaos and outrage from bystanders who saw the officerĀ open fire on Grant.
Her video shows the officer reaching for the weapon in his holster, but does not show the shooting incident. Witnesses on the train and Vargas can be heard reacting with shock.
"Oh my god, they just shot him!" someone in the crowd screams.
More cries of "he's been shot!" are heard from witnesses. Someone appears to react by trying to pelt a BART Police officer with something.
Vargas tells KPIX-TV, the CBS television station in San Francisco, that she believes the shooting was unjustified and that Grant was cooperative with officers — pointing out segments in her video where Grant is seen with both hands raised — and that she resisted attempts from BART police officers who tried to confiscate the camera that was given to her as a Christmas gift just a week earlier.
Friends and family of the deceased man attended an evening vigil and memorial outside the Fruitvale BART station Saturday evening. They left cards, flowers and other items in memory of Grant.
A BART spokesman also attended the event and said that the video aired today is only one angle to the story, but family members chastised him and the officer involved in front of reporters during an interview. The transit district has indicated in interviews and press conferences that the shooting may have been accidental.
BART has come under fire for the incident and the response by its police officers who confiscated numerous cell phones and other video capturing devices from witnesses who recorded the incident during the first few hours of the new year.
Vargas came forward with her video Saturday saying that she had to shed some light about the incident — one that has left the transit agency on the defensive as an outpouring of criticism continues to mount over the killing of Grant by one of BART's 200+ police officers.
The unnamed officer has been with the department for two years, according to the agency. He has been placed on paid administrative leave while BART conducts an internal investigation and the Alameda County District Attorney's office looks into the shooting.
During a Sunday evening press conference at BART headquarters in downtown Oakland, Police Chief Gary Gee urged the public to not draw quick conclusions based on the videos. He said that anyone who has any additional information about what they saw or captured on tape, to call the Alameda County District Attorney's office.